Cal Poly defeated Cal State Northridge 61-59 to win the 2014 Big West Conference Tournament. Cal Poly was the seventh seed in the tournament, while Cal State Northridge was just the fifth seed. Chris Eversley was named Tournament MVP and was joined on the All-Tournament Team by David Nwaba, Josh Greene, Stephan Hicks, Stephen Maxwell and Will Davis II.
Cal State Northridge lost to Cal Poly 61-59 on Saturday night in the finals of the Big West Tournament, and a bad call in the final seconds of the game did not help their cause. With the Matadors down 60-59 following a Mustangs 3-pointer, Tre Hale-Edmerson took a pass on a pick and roll, cut […]
Josh Greene hit a game-tying 3-pointer with 4 seconds to play in regulation, and Stephan Hicks scored a career-high 27 points and had 13 rebounds to lead Cal State Northridge to a come-from-behind victory over Cal State Fullerton 92-83 in overtime Saturday night. CS Fullerton led the entire second half, and was up 67-65 with 7 seconds to play and had Steve McClellan on the line...
Stephen Maxwell scored 21 points and had 13 rebounds, while Stephan Hicks added 21 of his own with 10 boards as Cal State Northridge put away La Sierra of the NAIA 97-79 Sunday. The Matadors (4-4) led by just two early in the second half, but surged on a 14-2 run capped off by a four-point play from Josh Greene with 10:41 remaining. La Sierra trimmed the deficit to 10 after four...
Stephen Hicks scored 23 points, leading six Matadors in double-figures as Cal State Northridge overpowered Vanguard 120-69 on Wednesday night in an exhibition game. Hicks added 11 rebounds for a double-double performance. He was 9 of 12 from the field, scoring 13 of his points in the first half. Stephen Maxwell scored 16 points, and Josh Greene had 15 points and nine assists. Tre...
Stephan Hicks and Josh Greene scored 14 points each to lead Cal State Northridge to a 69-58 victory against Northern Kentucky in a NUCDF Basketball Challenge contest on Sunday. Allan Guei added 13 points, and Hicks had 10 rebounds for the Matadors (6-0), who are off to their best start since joining Division I before the 1990-91 season. Eshuante Jones scored 24 points and Jalen...
NORTHRIDGE, Calif. (AP) — Josh Greene scored 23 points, Vinnie McGhee added 19 points and seven assists, and Cal State Northridge snapped a four-game losing streak with a 94-81 victory over Cal Poly on Wednesday night. Stephen Maxwell added 16 points and 12 rebounds, and Michael Lizarraga tied a career high with 15 points off the bench for the Matadors (7-17, 3-10 Big West), who...
Stephan Hicks scored 18 points and led a dominating inside game with 10 rebounds as Cal State Northridge defeated Pacifica College 99-58 Saturday night. The Matadors outrebounded Pacifica 53-28 and had 26 offensive rebounds that led to 56 points in the paint. Josh Greene added 15 points and 11 assists for Northridge (3-6). Stephen Maxwell had 12 points, Allan Guei 11, and Aqeel...
Cal State Northridge forward Michael Lizarraga, the nation's only deaf Division I men's basketball player, was granted a waiver by the NCAA on Friday that gives him eligibility to play the final 20 games of the season.
MORE STORIES >>
Cal State Northridge News

Delivered to your inbox

You'll also receive Yardbarker's daily Top 10, featuring the best sports stories from around the web. Customize your newsletter to get articles on your favorite sports and teams. And the best part? It's free!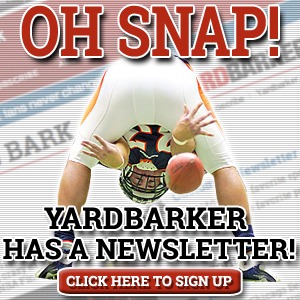 THE HOT 10: Who's Trending