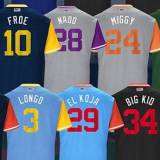 The XFL may have died an unceremonial death after only one season, but its legacy lives on in 2017 with MLB's Players Weekend:MLB and the MLB Players Association announced jointly on Wednesday that Players Weekend will be a player-focused field festival of sorts, different than anything seen before at the top rung of the sport. In addition to nicknames on the backs of jerseys made...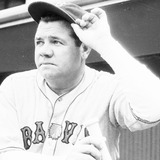 Babe Ruth's last season in baseball was completely forgettable. With his skills diminishing, the Yankees legend was nearing the end of his playing days and wanted to transition into becoming a manager. The problem was that there weren't a whole lot of managerial openings available, and owners were hesitant to hand the keys to their team over to the Babe. Enter Boston Braves owner...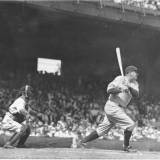 Many great MLB players have been given nicknames by either the fans or their teammates. Can you identify these fifty famous Hall of Fame inductees by their nicknames?
Can you name the top five players who have hit the most home runs against every MLB franchise? Clue: Franchise - # of home runs - opposing player's team.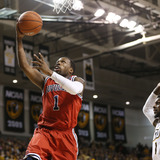 The great blizzard of 2016 has forced all sorts of postponements this weekend in the sports world. It has also caused a number of college sports teams to be stuck on roads. Such has been the case with the Duquesne University men's basketball team, stuck on the Pennsylvania Turnpike since 9 p.m. last night. The team was attempting to return to its campus in Pittsburgh after a...
Micah Mason scored 23 points to lead Duquesne to an 86-75 win Friday over George Mason in a men's basketball game in Fairfax, Va.The team celebrated coach Jim Ferry's 300th victory, but that's when the real work began for the Dukes.They boarded a bus and headed for home but haven't made it yet, getting caught up in the moster storm pounding the mid-Atlantic states this weekend.The...
Everyone say a prayer for a defender of the Irish team Neptune Basketball Club. The Duquesne Dukes are one of many teams who are participating in exhibition games overseas this summer to prepare for the upcoming season and they were able to get a huge 100-54 win over the Irish club. For 6-foot-6 forward TySean Powell, the game was an opportunity to throw down a huge poster dunk...
MORE STORIES >>
Duquesne News

Delivered to your inbox

You'll also receive Yardbarker's daily Top 10, featuring the best sports stories from around the web. Customize your newsletter to get articles on your favorite sports and teams. And the best part? It's free!
THE HOT 10: Who's Trending