CONWAY, S.C. -- Gardner-Webb surely didn't want a repeat of their last meeting with VMI in the Big South tournament quarterfinal.  That game went to four overtimes, where VMI finally came away with a 108-104 victory after three separate buzzer-beaters.Of course, they didn't want what they got here on Friday night, either, as VMI seemed unable to miss and the Runnin' Bulldogs...
Jarvis Davis came off the bench to score 19 points, hitting 3 of 4 3-point attempts, to lead Gardner-Webb to a 79-70 win over Presbyterian Wednesday night. Presbyterian's Reggie Dillard made a layup with under eight minutes left to even the score at 59, but Gardner-Webb responded with a 10-4 run to take control of the game. The Runnin' Bulldogs held a commanding advantage...
Jaron Lane scored a career-high 26 points and D.J. Cunningham scored four points in the final 30 seconds as UNC-Asheville opened Big South Conference play with an 81-77 win at Gardner-Webb on Monday. Cunningham hit a tie-breaking jumper with 30 seconds left, snagged a defensive rebound and then made two free throws with 14 seconds left for Asheville (7-8). After another miss by...
Jerome Hill scored 19 points and grabbed a career-high 17 rebounds to lead Gardner-Webb to a 90-54 victory over Hiwassee College on Saturday. The Runnin' Bulldogs (7-7), up by six points at halftime, outscored the Tigers 49-19 in the second half. A 17-2 run put Gardner-Webb up 77-49 with 7:53 to go. Jarvis Davis, Onzie Branch and Donta Harper all had five points during the run...
Naji Hibbert scored 15 points and Donta Harper 14 as Gardner-Webb defeated Purdue-Indianapolis (IUPUI) 61-54 at the Las Vegas Invitational on Thursday afternoon. The Runnin' Bulldogs (3-5) led by as many as 18 early in the second half and fended off a series of comeback attempts by IUPUI (1-6). Ian Chiles scored 11 of his game-high 22 points and was the only Jaguar to reach...
Jerome Hill is a hero today on the Gardner-Webb campus in Boiling Springs, North Carolina.  Hill had 15 points for the Bulldogs and the biggest was his final two, a tip in at the buzzer that capped a wild final minute as Gardner-Webb defeated Big South Conference rival Coastal Carolina 66-65. Here's the final minute of the game. (Thanks gwusports.com) ...
Jan 26, 7:00 PM | Paul Porter Arena Campbell Camels vs Gardner-Webb Bulldogs Odds 14-8TEAM RECORD9-12 College hoops betting interest focuses on the Gardner-Webb vs Campbell battle Thursday at Paul Porter Arena as the Bulldogs look to defend home court and cover the NCAAB point spread. Gardner-Webb will face the 14-8 Camels, who own a 0-0 ATS mark on the season. In totals...
Max Landis had 19 points, leading four Gardner-Webb players in double-figure scoring as the Runnin' Bulldogs crushed Alice Lloyd College, of the NAIA, 87-57 on Tuesday night. Stefon Johnson added 14 points while Santoine Butler and Corey Hensley chipped in 10 apiece for Gardner-Webb (5-6). Landis was 5 of 6 from 3-point range for the Runnin' Bulldogs, who were 6 of 14 (42...
Dec 6, 7:00 PM | Paul Porter Arena Alice Llyod Eagles vs Gardner-Webb Bulldogs Odds 0-0TEAM RECORD4-6 The Bulldogs will try to cover the spread at Paul Porter Arena on Tuesday when they get a visit from the Alice Llyod Eagles in college basketball action. Supporters of the Eagles have watched them go 3-4 and 0-0 ATS on the year, while the Bulldogs are at 4-6 and 0-0 ATS...
MORE STORIES >>
Gardner-Webb News

Delivered to your inbox

You'll also receive Yardbarker's daily Top 10, featuring the best sports stories from around the web. Customize your newsletter to get articles on your favorite sports and teams. And the best part? It's free!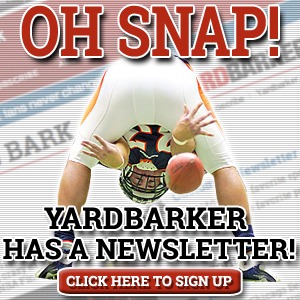 THE HOT 10: Who's Trending