The Atlantic-10 Conference leaders St. Joseph's Hawks (17-5, 32-11 Overall) were in Fairfax, Va this weekend to take on the George Mason Patriots (13-8, 27-19 Overall).  Saturday's game was postponed due to weather, so a double-header was scheduled for today, Sunday, May 11. A-10 Baseball WebsiteThe Hawks are strong offensively, and have solid pitching.  They aren'...
The original plan was to take in a college baseball game, but the weather canceled the George Mason Patriots vs. St. Joe's Hawks outing.  Maybe I will make it down tomorrow for the newly scheduled double-header.  As a result, I took a trip through the neighborhoods looking for any sporting event.   I drove into West Potomac High School, just outside of Alexandria, Va., where...
George Mason again came close to ending No. 10 Saint Louis' school-record winning streak. Again, the Patriots lost in overtime. Jordair Jett scored 24 of his 25 points after halftime and had eight assists and Rob Loe hit two key 3-pointers in overtime for Saint Louis in its 89-85 victory Wednesday night. This game, just like the Billikens' 87-81 win on Feb. 1, went to overtime...
ST. LOUIS -- Saint Louis just keeps piling up the wins. Though the No. 10 Billikens' streak is at 17, their next opponent gave them one of their biggest scares during that run. Saint Louis looks to make it 18 in a row Wednesday night when it visits last-place George Mason, which took the conference's top team to overtime earlier this month. The Billikens (23-2, 10-0) moved...
ST. LOUIS -- Roe Loe missed his first two 3-point shots but he shook that off to make his next three for No. 19 Saint Louis. Rob Loe scored 10 of his career high 23 points in overtime to help the Billikens edge George Mason 87-81 on Saturday. Loe hit a 3-point shot to tie the game at 68 with 44 seconds to play and then hit a 3-pointer to start overtime, giving the Billikens the lead...
Saint Louis is on the verge of not only matching the longest win streak in school history, but also its best conference start in more than 60 years. It would seem to have a good shot at reaching those milestones considering George Mason's struggles. The 19th-ranked Billikens go for a 14th straight victory Saturday in their first meeting with the visiting Patriots, who are mired...
Patrick Holloway and Bryon Allen scored 15 points each as George Mason rallied to beat Saint Mary's 65-63 in Wednesday's seventh-place game of the Diamond Head Classic. Johnny Williams added 14 points for the Patriots (6-6), who trailed the entire game until Allen's jumper with 2:42 remaining. James Walker III and Stephen Holt scored 14 points apiece for the Gaels ...
Send to KindleWe continue our flyover of the Atlantic 10 Conference with one blurb per team on what we'll be watching.  Previews are for another day… —- George Mason The George Mason Patriots prepare for a season of firsts as they begin play in the Atlantic 10 as the newest member of the league.  Paul Hewitt's program was officially added to the fold on July 1, 2013, after...
Welcome to The Sports Bank's fourth annual college basketball season preview series where we break 111 teams in the 111 days leading up to the opening tip-off of the 2013-2014 season.  We will rank the 84 power conference teams (including the new Big East and American Athletic Conferences) and top 27 mid-majors in reverse power ranking order.  We'll break down rosters, transfers...
Sherrod Wright had 20 points and 10 rebounds and Bryon Allen added 15 points as George Mason kept its season alive with a 73-66 win over Santa Clara in Game 2 of the College Basketball Invitational finals Wednesday night. In front of a small, yet raucous sellout crowd of 1,280 at George Mason's practice facility, the Recreation & Athletic Center, the Patriots (22-15) overcame...
Sherrod Wright scored a career-high 23 points to lead four George Mason players in double figures as the Patriots defeated Maryland-Baltimore County 74-63 Tuesday night. Wright was 8 of 11 from the field for George Mason (6-3), while Marko Gujanicic added 14 points, Jonathan Arledge 11 and Erik Copes 10. The Patriots led 21-4 after eight minutes, extending the lead to 30-11 with...
Mid-major VA rivals George Mason and VCU have treated us to some memorable March runs of late. Last night, the two matched up tied for the CAA lead (with Drexel) at 13-2 in conference. Down two, Sophomore Sherrod Wright decided he didn't want to play an extra five minutes of overtime ball, so he hit the game-ending three for the Patriots. Cojones. No Bradying was involved in this...
Jan 2, 12:00 PM | Patriot Center William & Mary Tribe vs George Mason Patriots Odds 2-11TEAM RECORD9-4 The Patriots will try to cover the spread at Patriot Center on Monday when they get a visit from the William & Mary Tribe in college basketball action. The Patriots are 9-4 so far on the season, and 5-6 ATS vs. the number. The Tribe, meanwhile, are 2-11 and 2-7...
Ryan Pearson turned in a magnificent performance with 35 points and 14 rebounds to propel George Mason to an 84-76 victory over the College of Charleston on Friday night. Pearson hit 15 of 25 shots, going 4 for 4 from the foul line and making a 3-pointer. Teammate Vertrail Vaughns finished in double figures with 12 points and hit two 3-pointers, as did Andre Cornelius. But it was...
MORE STORIES >>
George Mason News

Delivered to your inbox

You'll also receive Yardbarker's daily Top 10, featuring the best sports stories from around the web. Customize your newsletter to get articles on your favorite sports and teams. And the best part? It's free!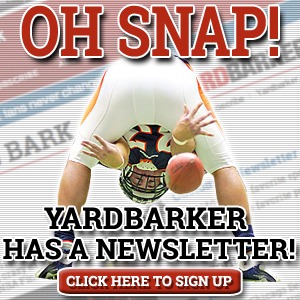 THE HOT 10: Who's Trending