Jeffrey Solarin scored 23 points while Chris Hansen added 14 to lead Idaho State to a 99-62 victory over Evergreen State on Saturday night. Both men also collected 10 rebounds as Idaho State (1-0) outrebounded Evergreen State (1-3) of the NAIA 50-28. Tomas Sanchez had 15 points while Evann Hall and Justin Smith each added 11 for the Bengals. Frankie Johnson led the Geoducks with...
The Idaho State Bengals will take on the No. 17 ranked Washington Huskies this Saturday. Idaho St. (2-0) and Washington (2-0) will both be seeking their third win of the season. While Idaho St. will simply look to be competitive Washington will look to match their best start in 12 years with their 10th straight home win against an unranked opponent Saturday when they face FCS member...
Tomas Sanchez scored with 6.2 seconds remaining to lift Idaho State to a 72-71 win over Portland State on Saturday night. Portland State led 71-70 when Dre Winston missed the front end of a one-and-one with 19.8 seconds remaining in the game. Andre Hatchett grabbed the rebound for Idaho State (6-24, 5-15 Big Sky) and Melvin Morgan missed a shot for the Bengals but Neveij Walters...
Unless you're a diehard Idaho State fan, chances are you haven't seen much of the struggling Bengals this year. When the Bengals took on Sacramento State Wednesday night, sophomore guard Chris Hansen provided one of the two highlights of the night when he threw up an 88-foot shot just before halftime, and it went it. The shot gave the team some much needed moment, as the Bengals...
Tomas Sanchez scored 18 points, including 4 of 5 from 3-point range, and Idaho State held on for a 54-53 victory over Southern Utah on Saturday night. Sanchez also dished out five assists for Idaho State (3-11, 2-3 Big Sky). Chris Hansen scored 17 to help the winning cause and Melvin Morgan scored 10. Idaho State survived despite shooting just 34 percent from the floor and 59...
Aaron Anderson hit three 3-pointers and scored 19 points Thursday night, helping North Dakota to a 66-53 victory over Idaho State. Troy Huff added 15 points and Josh Schuler had 14 for North Dakota (4-8, 1-2 Big Sky), and Jordan Allard pulled down 10 rebounds. Both teams shot just 40 percent from the field, but North Dakota dominated the boards, outrebounding Idaho State 43-22....
FLAGSTAFF, Ariz. (AP) -- Kenny McGowen scored 25 of his career-high 37 points in the second half as Idaho State held off Northern Arizona 79-73 on Saturday night. Sherrod Baldwin added 13 points, Melvin Morgan 11 and Andre Hatchett 10 for the Bengals (9-16, 7-6 Big Sky), who moved into sole possession of third place in the conference standings. Gabe Rogers scored a season-high...
Andre Hatchett scored 16 points to lead six Idaho State players in double figures as the Bengals beat Colorado Christian 93-66 Friday night. Abner Moreira added 10 points and nine rebounds for Idaho State (1-2); Chase Grabau had 10 points and five assists; Brandon Glanz chipped in 12 points; and Sherrod Baldwin and Kenny McGowen each had 10. Chris Morgan and Kyle Weaver scored...
MORE STORIES >>
Idaho State News

Delivered to your inbox

You'll also receive Yardbarker's daily Top 10, featuring the best sports stories from around the web. Customize your newsletter to get articles on your favorite sports and teams. And the best part? It's free!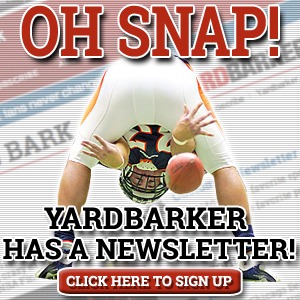 THE HOT 10: Who's Trending