UNCASVILLE, Conn. (AP) Shane Richards scored a career-high 24 points and dished out five assists to lead Manhattan to a 78-63 win over Binghamton in the Naismith Memorial Basketball Hall of Fame Tip-Off Tournament on Saturday. Manhattan (1-2) pulled away with a 13-3 burst midway through the first half that included 3-pointers from Richards and Rich Williams to make it 24-13 with...
UMass won the actual game, but Manhattan won play of the game honors, hands down. In the final second of the Jaspers-Minutemen game in the College Hoops Tip-Off Marathon on Tuesday, Manhattan pulled off an incredible alley-oop at the buzzer to send the game into overtime. With UMass holding a 61-59 lead with just 0.8 seconds remaining in regulation, Manhattan inbounded the...
Steve Masiello was one of the fastest rising coaches in college basketball, and after taking the Manhattan Jaspers to the NCAA Tournament this year, that ensured bigger schools were going to show interest in the former Kentucky Wildcats walk-on. South Florida had made it official that they were hiring Massiello to be their next head coach, but it was later discovered he never actually...
Manhattan College has been a private, independent, Roman Catholic, liberal arts college located in the Bronx, New York since 1853.  Manhattan has an acceptance rate of about 63% and the schools enrollment hovers at around 3,500.  Manhattan's mascot is the "Jasper" and their colors are Kelly Green and White. I'm not really sure what a "Jasper" is, but I imagine that...
Photo: USA Today Sports On Sunday evening, the Louisville basketball team learned that they'll be heading to Orlando, FL., for the first weekend of the NCAA tournament.The Cardinals were given a No. 4 seed in the Midwest Region and will take on the No. 13 seeded Manhattan Jaspers. Just an hour after the bracket was revealed, Turner Sports released the tip times for the First Four...
Seed: For the upcoming 2014 NCAA Tournament, the Manhattan Jaspers were given a 13-seed in the Midwest-region. They are coached by Steve Masiello and hail from the MAAC. You can view the entire 2014 NCAA Tournament field here in our official bracket. Where: They will open play against Louisville in Orlando on Thursday. Why: Manhattan finished the regular season with a 15-5 record...
George Beamon scored 31 points and Manhattan won its sixth straight game to hit 20 victories by defeating Monmouth 75-61 on Wednesday night. Rhamel Brown and Emmy Andujar scored 12 points each for the Jaspers (20-6, 13-4), who are two games back of first-place Iona in the loss column in the Metro Atlantic Athletic Conference. Beamon hit 10 of 19 shots, including 6 of 8 3-pointers...
It was a defensive standoff in Brooklyn this afternoon as the Manhattan Jaspers defeated the Buffalo Bulls despite being down 7 points with 45 seconds left. Manhattan Center Rhamel Brown had two key blocks in overtime with UB down two to preserve the win for the Jaspers.The 1st half of the game saw each team assert themselves in the paint. Every shot was contested under the cylinder...
George Beamon scored 26 points and Michael Alvarado 20 added as Manhattan won its seventh straight road contest in an 86-68 victory over South Carolina Tuesday night. The teams kept things close the opening 13 minutes with neither holding more than a six-point advantage. The Jaspers (8-2) trailed for the final time with a little over seven minutes remaining in the half but closed...
George Beamon scored 24 points and Michael Alvarado added 16, including the go-ahead 3-pointer that pushed Manhattan past La Salle for a 99-90 double overtime win on Saturday. Beamon, sidelined by injury much of last season, returned in full health for Saturday's season opener and added eight rebounds and three assists to his double-digit scoring. Emmy Andujar and Rhamel Brown...
Welcome to The Sports Bank's fourth annual college basketball season preview series where we break 111 teams in the 111 days leading up to the opening tip-off of the 2013-2014 season.  We will rank the 84 power conference teams (including the new Big East and American Athletic Conferences) and top 27 mid-majors in reverse power ranking order.  We'll break down rosters...
South Carolina hosts the Manhattan Jaspers today at 4 at Carolina Stadium.  The game will be broadcast on ESPNU.  This is the first game of the NCAA regionals.  Each regional consists of 4 teams playing a double elimination tournament.  South Carolina is the 1-seed; Clemson is the 2-seed; Coastal Carolina is the 3-seed, and Manhattan is the 4-seed.  1 plays 4, and 2 plays 3...
Michael Alvarado scored 17 points to lead Manhattan to an 85-63 rout of Saint Peter's on Saturday in Metro Atlantic Athletic Conference action. Alvarado shot 6 for 11 from the floor. George Beamon scored 16 points for Manhattan (18-9, 11-4), hitting both 3-point attempts and 10 of 13 from the foul line. Emmy Andujar added 10 points, as did Donovan Kates off the bench. They...
MORE STORIES >>
Manhattan News

Delivered to your inbox

You'll also receive Yardbarker's daily Top 10, featuring the best sports stories from around the web. Customize your newsletter to get articles on your favorite sports and teams. And the best part? It's free!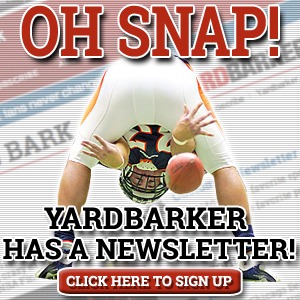 THE HOT 10: Who's Trending