LAKE CHARLES, La. (AP) Derrick Milton ran for 109 yards on 12 carries and scored three touchdowns to lead McNeese State to a 48-16 win over Prairie View A&M on Saturday night. Kelvin Bennett had 95 yards on 16 carries and Daniel Sams rushed for 73 yards as McNeese State (1-1) totaled 376 yards rushing, racking up 514 total yards. Tyler Bolfing was 7-of-8 passing for 117 yards...
Kevin Hardy scored 17 points, grabbed nine rebounds and handed out seven assists as McNeese State beat Southeastern Louisiana 69-60 on Thursday. Hardy's back-to-back second half dunks awakened the crowd and put McNeese State up 54-46 with 7:20 remaining. McNeese State (3-10, 1-0 Southland) got 15 points from Ledrick Eackles and 12 from Desharick Guidry. The Cowboys out-rebounded...
Craig McFerrin had 20 points and 13 rebounds on Tuesday night to lead McNeese State over Stillman 81-72 in the South consolation game of the NIT Season Tip-Off. Kevin Hardy added 13 points and 13 rebounds and Ledrick Eackles had 18 points. The Cowboys (2-3) led only 52-48 with 12:10 to go but quickly pulled away and stayed comfortably ahead the rest of the way. McNeese State took...
Desharick Guidry tallied his third straight double-double while Dontae Cannon and Jeremie Mitchell each scored 16 points to lead McNeese State 73-47 over Division III Texas-Tyler Monday night. Guidry scored 14 points and pulled down 13 rebounds after posting a career-high 22 points with 13 boards against Centenary last Tuesday. The sophomore is averaging 16.7 points and 12.3 rebounds...
Dontae Cannon scored 21 points on 8-of-12 shooting to lead McNeese State past Division III Louisiana College 72-54 Saturday night. Adrian Fields added 11 points and five rebounds to go along with three steals while Jeremie Mitchell assisted with 14 points and three steals. Louisiana College shot just 36.5 percent (19 for 52) from the floor and trailed at halftime 44-29. Attempting...
MORE STORIES >>
McNeese State News

Delivered to your inbox

You'll also receive Yardbarker's daily Top 10, featuring the best sports stories from around the web. Customize your newsletter to get articles on your favorite sports and teams. And the best part? It's free!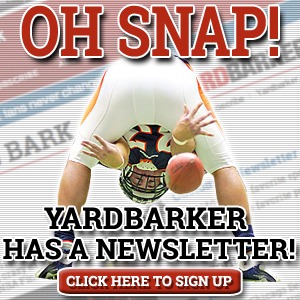 THE HOT 10: Who's Trending