Black College Football Scores 9/20Morgan State 38, Howard 35Concord 37, Bowie State 34Towson 31, NCCU 20NC A&T 59, Chowan 0Houston Baptist 72, Texas College 6West Liberty 38, West Virginia State 16Temple 59, Del State 0Livingstone 60, VUL 12
Morgan State is looking to build off last week's win over Bowie State. (Morgan State photo)By Kid HeartlessThis week in MEAC football will be another test for some...while others, not so much.Three squads will meet up with FBS programs to collect a check. Delaware State will travel to Philadelphia to take on Temple. Norfolk State will travel all the way up to Buffalo, NY to take...
The Eastern Michigan football team was pretty fired up for its season opener against Morgan State on Saturday. So naturally, their players decided to take sledgehammers to a concrete wall before they came onto the field. Unfortunately for them, concrete walls are very hard, and knocking them down requires a little work. Scratch that — a lot of work. In one of the most bizarre...
(espn.com)A Morgan State football player is dead less than a week before what would have been his first college football game. Marquese Meadows, a freshman defensive lineman for the Bears, died Sunday morning according to multiple reports.The 18 year-old had been hospitalized for two weeks after collapsing at practice on Aug. 10.Meadow, a Washington native, was transported to Good...
BALTIMORE -- Morgan State University in Maryland says a football player who was hospitalized after a workout two weeks ago has died. Television station WBFF-TV first reported that 18-year-old Marquese Meadow died Sunday. Morgan State University spokesman Clint Coleman confirmed the death. He told The Associated Press that Meadow had been hospitalized since becoming disoriented during...
The target on N.C. Central's back got bigger Monday night. NCCU's home win over Morgan State landed the Eagles in first place in the Mid-Eastern Athletic Conference. Last season, NCCU coach LeVelle Moton, who once played for the Eagles, talked about his alma mater being the school that all the other historically black colleges and universities love to beat. For whatever reason...
Lamont Brown III rushed for 132 yards and two touchdowns to lead Morgan State to a 31-26 victory over Delaware State Saturday. Brown had 18 carries and got the Bears on the board first on a 32-yard run early in the first quarter. Quarterback Seth Higgins rushed for 117 yards and had 80 yards passing. The Bears (5-7, 5-3 MEAC) led 10-6 at halftime. But the Hornets' Cory Murphy...
Robert Council accounted for two touchdowns, including a go-ahead 7-yard TD pass to Nate Ingram with 26 seconds remaining, and Morgan State came from behind to defeat Hampton 30-27 Saturday. Council also had a 1-yard TD run in the first quarter, and was 20 of 27 for 287 yards. Morgan St. (3-6, 3-2 Mid-Eastern Athletic Conference) jumped out to a 23-7 halftime lead, highlighted by...
Seth Higgins helped Morgan State jump out to a big first-half lead against NC Central.  It was homecoming for North Carolina Central, but Morgan State quickly made itself at home in Durham. Morgan scored three first-quarter touchdowns and used a strong rushing attack to preserve the lead, picking up a 34-22 win at O'Kelly-Riddick Stadium on Saturday to hand NCCU its third...
Seth Higgins tossed a touchdown pass and ran for another to help Morgan State put away North Carolina Central 34-22 in a Mid-Eastern Athletic Conference matchup Saturday. Higgins ran 11 yards for a score and threw a 27-yard strike to Graylin Harrison as the Bears (2-5, 2-1 MEAC) jumped to a 21-0 lead in the first quarter. The Eagles (3-4, 1-2) trimmed their deficit to 11 when Jordan...
Travis Davidson ran for 125 yards and three touchdowns to lead Morgan State past Savannah State 45-6 in a Mid-Eastern Athletic Conference showdown Saturday night. Savannah State (0-5, 0-3) scored the first points of the game when quarterback Antonio Bostick ran it from 1-yard out. On the ensuing kickoff, Morgan State's Chris Flowers answered with an 88-yard return for a touchdown...
After an impressive showing despite their loss week 1 at Georgia, the University at Buffalo football team returns home Saturday evening for their home opener against Morgan State. The Bulls look to take advantage of a smaller school in order to post their first win of the year. So, what do you need to know about this year's Morgan State Bears football team? First off, they play...
MORE STORIES >>
Morgan State News

Delivered to your inbox

You'll also receive Yardbarker's daily Top 10, featuring the best sports stories from around the web. Customize your newsletter to get articles on your favorite sports and teams. And the best part? It's free!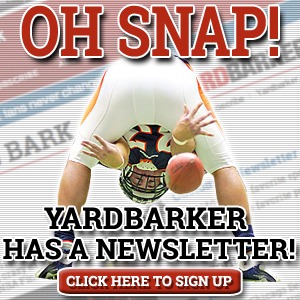 THE HOT 10: Who's Trending