Jordan Jackson scored 16 points to lead Northern Kentucky over North Florida 70-64 on Monday. Northern Kentucky (7-9, 3-1 Atlantic Sun) got 12 points apiece from Jalen Billups and Tyler White, while Jake Giesler added 11. The Norse shot 43.5 percent from the floor and blocked 12 shots. North Florida (9-8, 3-1) had three players all score 15 points apiece - Travis Wallace, Dallas...
Beau Beech and Dallas Moore scored 15 each as North Florida survived a scare from Bethune-Cookman winning 68-64 on Saturday night. North Florida (6-7) shot nearly 60 percent in the first half and led 43-32 over the Wildcats who were looking to snap 10-game losing streak and a 16-game road losing streak dating back to last season. A layup by the Wildcats' Travis Elliot with...
Here's everything you need to know about Indiana's opponent, the North Florida Ospreys. IU (6-2) and North Florida (5-5) will tip at 7:30 p.m. ET Saturday night in Assembly Hall.
Aaron Bodager scored 18 points and four others reached double figure-scoring as North Florida defeated NAIA Webber International 109-64 Thursday night. The 109 points are a Division-I record for North Florida. The Ospreys (3-3) dropped 15 3-pointers with Bodager hitting five of eight, Beau Beech and Sean Brennan hitting four each. Bodager scored 12 of his points in a break-away...
Chase Fieler scored 22 points and grabbed nine rebounds to lead Florida Gulf Coast to a 73-63 win over North Florida on Wednesday in the quarterfinals of the Atlantic Sun Conference tournament. Bernard Thompson finished with 18 points for the Eagles (22-10, 14-5), who will face either Stetson-East Tennessee State in the semifinals. Sherwood Brown had 14 points and seven rebounds...
Ricardo Glenn had a double-double, 14 points and 15 rebounds, to lead SC-Upstate past North Florida 63-57 Thursday night in an Atlantic Sun Conference matchup. Torrey Craig scored 12 points and Jodd Maxey added nine points and 10 rebounds to help SC-Upstate (10-10, 4-3) win its third straight over North Florida and 18 of its past 21 homes games. Ahead 35-33 at halftime, the Spartans...
Jan 16, 7:00 PM | UNF Arena East Tennessee State Buccaneers vs North Florida Ospreys Odds 9-7TEAM RECORD9-10 The college hoops wagering menu features a clash between North Florida and East Tennessee State on Monday, with the host Ospreys trying to win and cover the NCAAB point spread. The Ospreys bring a 9-10 record (0-0 ATS) to this tilt against the 9-7 Buccaneers, who...
Jan 7, 5:15 PM | Alico Arena North Florida Ospreys vs Florida Gulf Coast Eagles Odds 8-8TEAM RECORD6-8 College hoops betting interest focuses on the Florida Gulf Coast vs North Florida battle Saturday at Alico Arena as the Eagles look to defend home court and cover the NCAAB point spread. The Ospreys will look to vanquish their hosts on Saturday, as they are 0-0 ATS versus...
MORE STORIES >>
North Florida News

Delivered to your inbox

You'll also receive Yardbarker's daily Top 10, featuring the best sports stories from around the web. Customize your newsletter to get articles on your favorite sports and teams. And the best part? It's free!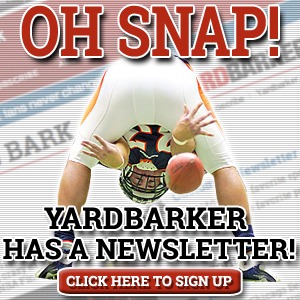 THE HOT 10: Who's Trending