Tony Gill scored 18 points and Andrew Bock scored all of his 13 in the second half as Pacific snapped BYU's four-game winning streak with an 89-82 victory Thursday night. BYU (17-10, 9-5 West Coast Conference) jumped out to 9-0 lead but Pacific responded by scoring 17 of the next 21 points to take a four-point lead with just fewer than 11 minutes to play in the first half. ...
Khalil Kelley scored a career high 27 points and pulled down 11 rebounds to lead Pacific to an 84-73 victory over NAIA Menlo Saturday night. Menlo opened up a 23-16 first-half lead on a Colin Wan 3-pointer. Pacific (8-1) responded, gaining a 44-37 advantage as the first half came to a close. The Tigers opened the second half on an 8-0 run with Kelley scoring six during the spurt...
Ross Rivera scored 19 points and Sama Taku added 18 as Pacific put away North Dakota 93-76 in a Global Sports Challenge matchup Sunday night. The Tigers (6-1) overcame a three-point halftime deficit and surged to a 69-54 lead capped off by an Andrew Bock 3-pointer. They held North Dakota to just six points in the opening 10 minutes of the second half. North Dakota (2-4) closed...
As shot after shot banged off the iron, Pacific head coach Bob Thomason watched as his illustrious 15-year career came to and end. The 15th-seeded Tigers absent offense in the first half built too deep of a hole for them to climb out of against No. 2 seed Miami in a second round NCAA tournament matchup. Despite a second-half surge led by Travis Fulton went for naught as Pacific...
Travis Fulton grabbed on offensive rebound and scored with 1.3 seconds remaining, lifting Pacific to a 55-53 victory over Cal Poly on Friday night in the semifinals of the Big West tournament. The second-seeded Tigers (21-12) will face fourth-seeded UC Irvine in the championship game on Saturday. Pacific tied the game at 53 on a pair of free throws from Lorenzo McCloud with 50...
ANAHEIM No. 2 seed Pacific advanced to the finals of the Big West tournament in fashion that was quintessentially March. With the game tied at 53-53 and time expiring, Lorenzo McCloud missed a baseline jumper. The rebound went right into the hands of Travis Fulton who immediately lofted a jumper in the lane. With just one second left, Fulton's jumper made net and the Tigers...
Bob Thomason's Pacific Tigers gave their longtime head coach one last memorable win Saturday afternoon, in what will ultimately be Thomason's last game at Stockton's Spanos Center. Thomason was honored for his 25 years as a head coach as well as his service as a player at Pacific prior to the game against Long Beach State, and his team rewarded him with a 71-51 blowout...
Pacific was the star of the Big West Conference this week. The Tigers won two games in dramatic fashion, the first an overtime victory against Nevada before grinding out a win over a reloaded San Francisco team. Elsewhere in the Big West, Long Beach State struggled with a brutal two-game swing against a pair of top-10 teams and Cal State Northridge continues to search for a defining...
In the final 15 seconds of overtime Pacific's Trevin Harris shot down Idaho State with two three point shots including the game winner a the buzzer. An off balance three that was nothing but net.Here's Harris' game winner against Idaho State. (Thanks GoPacificTigers)"I saw a defender running at me, so I knew it wasn't going to be a steady-jumper base," Harris...
Jan 12, 10:05 PM | The Matadome Pacific Tigers vs CS Northridge Matadors Odds 4-10TEAM RECORD4-9 The CS Northridge Matadors will try to pay off for their supporters on Thursday when they play host to the Tigers at The Matadome in NCAAB action. CS Northridge will face the 4-10 Tigers, who own a 6-5 ATS mark on the season. In totals betting, the Matadors are 4-6 favoring...
Dec 22, 10:00 PM | Rabobank Arena Pacific Tigers vs CS Bakersfield Roadrunners Odds 4-5TEAM RECORD5-6 The visiting Tigers hope to send their backers to the pay window on Thursday as they look to cover the spread at Rabobank Arena against the CS Bakersfield Roadrunners. The Roadrunners currently sports a 5-6 record overall in NCAAB action, and have posted a corresponding...
Markus Duran scored 23 points and Andrew Bock added 12 to lead Pacific to a 74-68 victory against Cal State Dominguez Hills on Monday night. Duran made four 3-pointers for the Tigers (2-1), who could not put the pesky Division II Toros away until the last three minutes. Travis Fulton's layup gave Pacific a 68-66 lead with 2:59 remaining, and Cal State Dominguez Hills (0-2)...
Sometimes games against a lesser opponent is what's needed for a team, especially one trying to find its identity after having Maya Moore for four years. It also allows UConn Huskies head coach Geno Auriemma to play different lineups to see what he's got in case it's ever needed. That's exactly what Auriemma was able to do on Tuesday night against the Pacific Tigers...
MORE STORIES >>
Pacific News

Delivered to your inbox

You'll also receive Yardbarker's daily Top 10, featuring the best sports stories from around the web. Customize your newsletter to get articles on your favorite sports and teams. And the best part? It's free!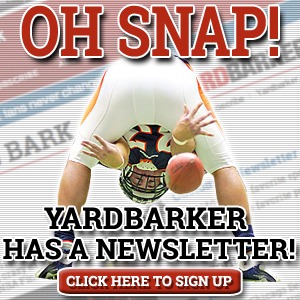 THE HOT 10: Who's Trending