Jalen Pendleton had a steal and made two free throws with 6 seconds left in overtime to secure an 81-76 win for Southern Illinois against Loyola of Chicago on Saturday. Anthony Beane's jumper with 23 seconds left broke a tie at 76 before Pendleton's critical steal. Desmar Jackson added a free throw with 1 second left. The Salukis reached OT when freshman Tyler Smithpeters...
Photo: Loyola Athletics Loyola Chicago's road struggles continued Saturday with an overtime loss at Southern Illinois (8-15, 4-6 MVC), 81-76. The Ramblers (8-14, 3-7) are now 0-10 in true road games this season. With this loss, Loyola drops to a three-way tie for last place in the Missouri Valley with Drake and Evansville. Loyola controlled the first half, taking a lead as large...
Photo: Fernando Salazar | The Wichita Eagle The road has not been kind to Loyola Chicago (8-13, 3-6 MVC) this season. The Ramblers are 0-9 in true road games and 1-1 on neutral sites. Saturday, they will try to reverse the script at Southern Illinois (7-15, 3-6 MVC). The Salukis are coming off a surprising win against second-place Indiana State. They led the Sycamores essentially...
Desmar Jackson scored a career-high 31 points as Southern Illinois pushed past Loyola of Chicago in the final seconds to win 71-67 on Wednesday night. Southern Illinois (5-11, 1-2 Missouri Valley Conference) trailed 67-65 after a Jeff White layup and two free throws from Christian Thomas put Loyola ahead. The Salukis tied up the score with 58 seconds to play, and Jalen Pendleton...
Southern Illinois University's head basketball coach Barry Hinson is regretting comments he made during his post-game press conference following a loss to Murray State Tuesday night. Please click here to read this story. The post Southern Illinois' AD and top player react to Barry Hinson's postgame tirade appeared first on Players View.
Desmar Jackson scored 24 points and pulled down 10 rebounds as Southern Illinois cruised over Missouri Science & Technology 96-74 on Thursday night. Southern Illinois (1-3) pulled away in the second half, outscoring Missouri S&T 60-45 after leading by seven at the break. The Salukis got to the basket often, scoring 60 points in the paint compared with 34 for the Miners...
CARBONDALE, Ill. (AP) Mike McCall Jr. tied a career high with 19 points and Saint Louis held off a late charge from Southern Illinois on Saturday night to hang on 76-67. Dwayne Evans scored eight points as a part of a 10-3 Saint Louis run to lead 72-64 lead with 1:25 to go. Saint Louis (3-0) never trailed in the second half and had its largest lead of the game at 57-47 with 10:45...
T.J. Lindsay scored 14 points, leading four players in double figures, to give Southern Illinois a 72-70 comeback win over Green Bay on Saturday night. Anthony Beane Jr. scored 13 points, and Dantiel Daniels had 12. Desmar Jackson had 11 points and seven rebounds for the Salukis (5-1). Green Bay led 41-37 at halftime in a game with 12 lead changes. Southern Illinois made 21 points...
Courtesy: Southern Illinois University CARBONDALE, Ill. - Southern Illinois University men's basketball head coach Barry Hinson announced today that junior guards Desmar Jackson and Diamond Taylor have pending charges for misdemeanor theft of a bicycle. Jackson is also facing charges related to two minor traffic violations. Hinson said disciplinary measures would be handled...
Dec 25, 2:00 PM | Stan Sheriff Center Southern Illinois Salukis vs Xavier Musketeers Odds 3-7TEAM RECORD8-3 The Xavier Musketeers host Southern Illinois on Sunday, looking to build on their 8-3 mark against the 3-7 Salukis in college hoops action at Stan Sheriff Center. The game is being played at Stan Sheriff Center, which makes it technically a neutral site match. The...
Dec 23, 3:00 PM | Stan Sheriff Center Southern Illinois Salukis vs Clemson Tigers Odds 3-6TEAM RECORD6-5 The Clemson Tigers will hit the floor running against the visiting Southern Illinois Salukis Friday, looking to improve their record and boost wagering bankrolls in the process. The game is being played at Stan Sheriff Center, which makes it technically a neutral site...
Diamond Taylor hit three 3-pointers and scored 14 points Monday night to pace Southern Illinois past Southern Illinois-Edwardsville 80-57. T.J. Lindsay added 13 points for the Salukis (3-5), who won their second in a row. Dantiel Daniels scored 12 points, with Mamadou Seck and Davante Drinkard hitting 10 apiece. Kris Davis paced the Cougars (2-7) with 21 points, and Jerome Jones...
CARBONDALE, Ill. (AP) -- Brian Conklin scored 14 points and Saint Louis held Southern Illinois to just eight field goals Tuesday night, beating the Salukis 61-42. The Billikens (2-0) made 15 shots in the first half alone, in 28 attempts, in building a 37-15 lead at the break. Saint Louis' biggest lead was 27 points early in the second half. Cody Ellis had 11 points and Kyle...
MORE STORIES >>
Southern Illinois News

Delivered to your inbox

You'll also receive Yardbarker's daily Top 10, featuring the best sports stories from around the web. Customize your newsletter to get articles on your favorite sports and teams. And the best part? It's free!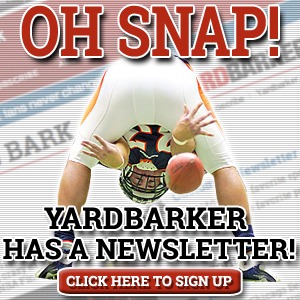 THE HOT 10: Who's Trending