The best sports movies available to stream right now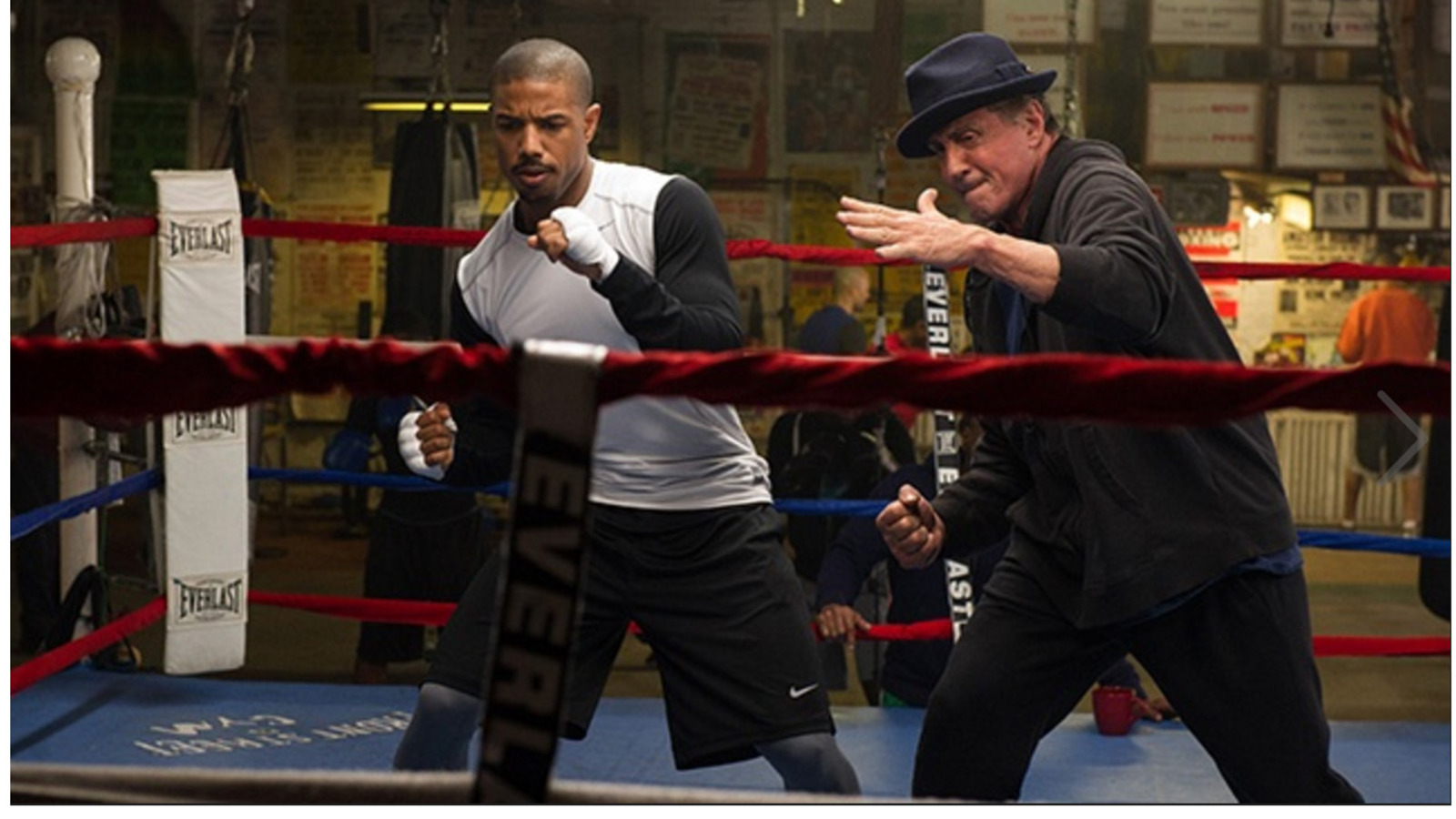 Creed hits all the high notes of the original Rocky and then some. 
Warner Bros.
Finding something to watch on a streaming service can be daunting because of the overabundance of options. There's always a new and exciting original series, plenty of Hollywood blockbusters, and, heck, reruns of old favorites available to watch.

Sports movies are a special breed. For the most part, they hit similar beats: meet the team, here's the coach keeping it all together, here's the challenge the squad faces, here's the team learning to dig deep, and there's the victory, either actual or figurative, credits roll. But those beats are classics for a reason and there's something about a sports movie that gives you goosebumps or chills or gets you fired up. Sometimes an actor is miscast or clearly using a double when dunking. Sports movies are special.

So, what are the best sports movies on streaming services? We've covered documentaries already, but here are the best ones that have actors running and jumping with differing levels of believability.

42 (HBO GO), Rotten Tomatoes Score: 79%
42 is a throwback Hollywood production: the inspiration biopic that's not too corny. The story of Jackie Robinson joining the Brooklyn Dodgers is well-told territory, but what territory! Chadwick Boseman's great in his big break as the first African-American big leaguer. And Harrison Ford gets to use his cantankerous personality to good use as Branch Rickey.

Raging Bull (HBO GO), Rotten Tomatoes Score: 97%

Martin Scorsese and Robert De Niro's take on the life of boxer Jake LaMotta is one of the best movies ever made, and arguably the best sports movie of all time. Everyone should see it at least once.

Mr. Baseball (HBO GO), Rotten Tomatoes Score: 13% 

Ignore that Rotten Tomatoes score, Mr. Baseball is a very pleasant movie. In it, Tom Selleck plays a slugger who is forced to sign in Japan after he gets let go from his MLB team. As Jack Elliott, Sellick looks the part of an aging ballplayer and is believable as the brash American who experiences culture shock. Ken Takakura is great as the manager who has to deal with Jack and Dennis Haysbert is solid as the fellow American who shows Sellick the ropes.

Any Given Sunday (HBO GO), Rotten Tomatoes Score: 51%
Any Given Sunday is very much an Oliver Stone movie. There's a sprawling, sprawling cast, side stories that go nowhere, and a really weird ending, but it's still gripping. It's one of the last good Al Pacino performances, a star-making turn for Jamie Foxx, and a movie that can say "Lawrence Taylor is in this."

Hardball (HBO GO), Rotten Tomatoes Score: 39% 

Keanu Reeves' non-action roles are always interesting. In this one, he's a degenerate gambler who starts coaching a Little League team from public housing as a prerequisite to getting a loan (convoluted!). The kids are all great and the movie's a little bit heartwarming, too. There's even a young John Hawkes for all the John Hawkes fans out there.

Goon (Netflix) Rotten Tomatoes Score: 82%
Goon was the role Seann William Scott was born to play. He's a big old lug with a heart of gold and fists of stone, so naturally he goes from bar bouncer to hockey enforcer. The rest of the team is a real motley crew as well, which is par for the course in slapstick comedy, but somehow it all works and you get invested in the Big Game where undoubtedly Scott will face off against Liev Schrieber, his rival enforcer. Watch it now before the sequel comes out this spring.

He Got Game (Netflix), Rotten Tomatoes Score: 80% 

He Got Game is the rare movie where an athlete shows some glimmers of acting ability. Ray Allen's high school prospect has the world at his fingers and then gets a surprise when his father is released early from prison on the condition he can convince his son to attend the governor's alma mater. Denzel Washington's great in the part, and the emotional 1-on-1 scene between the two is one of the best moments of director Spike Lee's career.

The Natural (Amazon), Rotten Tomatoes Score: 81% 

Who doesn't like The Natural? It's The Natural! Is the movie corny and overly sentimental? Maybe, but tell me you don't get goosebumps when Robert Redford hits that homer.

Hoosiers (Amazon, Hulu), Rotten Tomatoes Score: 88% 

Hoosiers is another stone-cold classic. It's an underdog story for the ages and has great performances. You really end up rooting for Hickory High towards the end of this one.

Creed (Amazon), Rotten Tomatoes Score: 95% 

Creed is legitimately great and will hopefully become a classic like Rocky did. Michael B. Jordan is so impressive as Adonis Creed, and Sylvester Stallone does some of the best acting of his career. Creed's a winner all right. 
Everybody Wants Some!! (Amazon, Hulu), Rotten Tomatoes Score: 86% 
Ever wonder what happened to little leaguer Mitch from Richard Linklater's Dazed and Confused? Consider Everybody Wants Some!! his spiritual sequel appearance as a baseball frat welcomes incoming freshman Jake to the team. While not as complex as Dazed, this more of a sports movie about bonding, hoping the scouts see you, playing for as long as you can, and oh yeah, a little batting practice with an axe. 
Major League (Amazon, Hulu), Rotten Tomatoes Score: 83%
I hope I never get tired of watching Major League. Sports comedies are even harder to get right than dramas, and Major League gets it right. There's the underdog aspect, the slobs vs. snobs aspect with the owner's chicanery, even some romantic intrigue! Formulaic is fine when the movie is funny, too. Easily one of the most re-watchable movies on this list.

Tin Cup (Hulu), Rotten Tomatoes Score: 69%
There are a lot of sports movie cliches in Tin Cup. Kevin Costner plays a rascally underachiever with a positive-ish attitude. Renee Russo is the love interest who got away. The rival is a real jerk with no redeeming qualities. The movie itself is funny, though no Caddyshack, and you won't mind that it's all pretty predictable. Ron Shelton with a good sports movie? What are the odds?

The Mighty Ducks (Hulu), Rotten Tomatoes Score: 15% 

How does The Mighty Ducks have such a low score? Gordon Bombay is one of the best sports movie coaches and I won't hear any dissent on the matter.
PLAYERS:
Jackie Robinson
,
Harrison Ford
,
Robert De
,
Jake LaMotta
,
Dennis Haysbert
,
Oliver Stone
,
Al Pacino
,
Jamie Foxx
,
Keanu Reeves
,
Robert Redford
,
Sylvester Stallone
,
Kevin Costner
,
Ron Shelton
MORE FROM YARDBARKER
Entertainment News

Delivered to your inbox

You'll also receive Yardbarker's daily Top 10, featuring the best sports stories from around the web. Customize your newsletter to get articles on your favorite sports and teams. And the best part? It's free!