Ron Shelton was waiting to hear something stunning. Following the arrests of multiple college basketball coaches, and the FBI's revelation of its two-year investigation into bribery and fraud involving top-rated recruits, the acclaimed screenwriter and director assumed an unimaginable bombshell would define one of the biggest scandals in sports history. When Shelton heard that agents...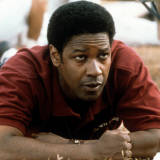 When Hollywood goes hunting for captivating drama, they need look no further than the world of sports. All the elements are there: the thrill of victory, the agony of defeat, triumph over adversity and healing in the face of tragedy. Sometimes filmmakers work a variation on a real-life event (e.g. "Rocky" was inspired by the Muhammad Ali-Chuck Wepner fight), but they're just as likely...
"I had no idea it would have the impact that it did," writer/director Ron Shelton said a couple of years ago when "Bull Durham" turned 25. The funny this is…Shelton didn't have to think too hard to come up with the idea and characters for the 1988 movie. He lived it. To listen to the entire interview, CLICK HERE.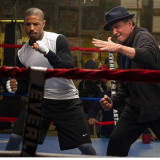 Finding something to watch on a streaming service can be daunting because of the overabundance of options. There's always a new and exciting original series, plenty of Hollywood blockbusters, and, heck, reruns of old favorites available to watch. Sports movies are a special breed. For the most part, they hit similar beats: meet the team, here's the coach keeping it all together,...
This week, Shawn Anderson and Lou Olsen talk with Ron Shelton, the legendary writer and director behind some of the greatest sports movies of all-time. The filmmaker talks about his days in the minor leagues, the making of the iconic baseball movie "Bull Durham" and NBA Hall of Famer Michael Jordan's brief stint as a baseball player. (Download The Hall of Very Good Podcast over...
Ask me what my favorite baseball movie is and, without missing a beat, I'm going to tell you "Bull Durham". Ask me what my favorite Broadway musical and, again, I'm going to say "Bull Durham". Hold on…that's not right. Or is it? According to Playbill, a stage adaptation of the 1988 movie appears to be Broadway-bound. Although nothing has been made official, the musical, which up...
"I believe in the Church of Baseball." So begins Bull Durham, a 1988 cinematic voyage exploring the charm of minor league baseball. Written and directed by former minor league ballplayer Ron Shelton, Bull Durham expresses a journeyman's wisdom and weariness honed by 12 years of striving to get to the majors. Crash Davis played in "the show" for 21 days, but his career has mostly...
Five years before Ron Shelton turned his script for Bull Durham into his directorial debut, NBC aired Bay City Blues, which introduced millions of people to the pleasures, idiosyncrasies, and slightly desperate aura surrounding minor league baseball. NBC's prime time lineup began the 1983-84 television season with several shows that looked promising, but quickly fell to cancellation...
The baseball film "Bull Durham" is hoping to be a hit onstage. Producers of a new musical version plan to stage their show at the Alliance Theatre in Atlanta in September 2014. Academy Award nominee Ron Shelton, who directed and wrote the movie, has adapted his screenplay. Kip Fagan will direct. Casting and a production schedule will be announced later. The film starred Kevin...
MORE STORIES >>
Entertainment News

Delivered to your inbox

You'll also receive Yardbarker's daily Top 10, featuring the best sports stories from around the web. Customize your newsletter to get articles on your favorite sports and teams. And the best part? It's free!