We've updated our Privacy Policy.
By continuing to use this site, you are agreeing to the new Privacy Policy.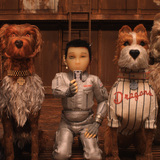 This Friday marks the premiere of "Isle of Dogs," Wes Anderson's latest cinematic effort. The film has been getting a lot of buzz – audiences at the Berlinale and South By Southwest film festivals all loved it – and if the trailer is indication, it promises to be everything that audiences have come to love about his films: a quirky and picturesque stop-motion animated film about...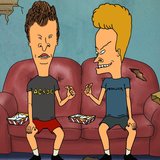 I don't think I'm blowing anyone's mind by saying that two is better than one. It takes two to make a thing go right, just as it takes two to tango. And it takes at least two people to play "Frog baseball," to have a proper roast of music videos, and of course, it takes two to work the drive-thru. Everything is just better with a friend – even if all they do is talking about "scoring...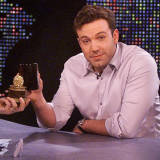 From its humble beginnings in founder John J.B. Wilson's living room to its now 38th year, the Golden Raspberries are a mock award that "celebrates" the worst in film. Now as we know, bad is as subjective as good, but sometimes bad isn't that bad at all, so in honor of this year's Razzies, we take a look at 20 winners who didn't deserve to win, because there's always something worse.
LIKE WHAT YOU SEE?
GET THE DAILY NEWSLETTER: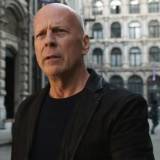 There's just something cathartic about a good revenge flick. Every day, something has us feeling wronged and deep down inside, we'd just like a little payback. Luckily, we have revenge films, like Eli Roth's remake of "Death Wish" heading towards theaters, and to get you ready, we've compiled our own list of the 25 best revenge films of all time.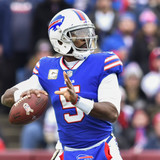 There's a reason the Buffalo Bills have not made the playoffs since 1999, when there were actually two Clintons in the White House. It's not by accident. It's not a coincidence. This organization and who has been tasked to head it for nearly the past two decades simply don't get it.The latest move to bench starting quarterback Tyrod Taylor in favor of rookie Nathan Peterman is a...
Bruce Willis looked like he was having "nice…very nice" time in New Orleans during the Hornets/Lakers game. In his defense, most of us would be "feeling good" if we were in New Orleans for night and taking in a basketball game. The difference is that we don't have some guy running around with a microphone and camera asking us for an interview.
MORE STORIES >>
Entertainment News

Delivered to your inbox

You'll also receive Yardbarker's daily Top 10, featuring the best sports stories from around the web. Customize your newsletter to get articles on your favorite sports and teams. And the best part? It's free!