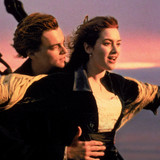 Here are two universal truths: Love hurts, and we can't get enough of sad love songs or films. Call it cathartic, or maybe just therapeutic, but our obsession with unhappy endings is a cinematic cottage industry. But then maybe it's the idea of love being just as important through good times and bad. Well, to celebrate yet another Valentine's Day, here is a list of 20 films tug at...
Ellen DeGeneres celebrates her 60th birthday at the end of January. She's a thoroughly unique comedian and individual, and for decades, she's relentlessly championed and encouraged the unconventional, the unique, and the different. In honor of her birthday, let's take a look at all the times Ellen taught us it was OK to be different. Especially if you're wearing cool sunglasses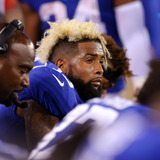 We're not too sure what transpired with New York Giants receiver Odell Beckham Jr. in Sunday's game against the Los Angeles Chargers, but something definitely set him off. In the third quarter of said game, OBJ was seen crying on the sideline — only to be consoled by punter Brad Wing. This leads us to the whole, "there's no crying in football" thing. Jokes will be made. They will...
MORE STORIES >>
Entertainment News

Delivered to your inbox

You'll also receive Yardbarker's daily Top 10, featuring the best sports stories from around the web. Customize your newsletter to get articles on your favorite sports and teams. And the best part? It's free!