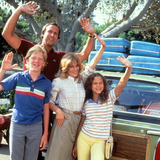 It's almost Father's Day (Sunday, June 18, FYI), which got us thinking about the best fathers in film. Of course, "best" is a subjective term. Does it mean characters who actually had quality parenting skills, or just ones that we like the most? To cover all the bases, we decided to make this list a mixed bag. You'll find some fathers who did anything to care for and protect their...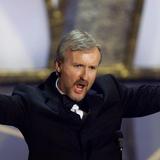 For all the times the Academy gets it wrong, there are a number of times that it absolutely gets it right. We present 20 of those films.
HBO announced Wednesday it is canceling "Luck," after three horses died in production of the horse racing drama. On Tuesday, a horse on set was injured and had to be euthanized, prompting the American Humane Association to call for an investigation, the Los Angeles Times reported. Two horses died previously during filming for the first season of the show, starring Dustin Hoffman...
MORE STORIES >>
Entertainment News

Delivered to your inbox

You'll also receive Yardbarker's daily Top 10, featuring the best sports stories from around the web. Customize your newsletter to get articles on your favorite sports and teams. And the best part? It's free!