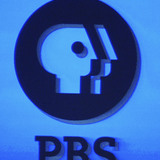 Public television seems like an odd pipeline to the mainstream entertainment industry. It's somewhat divorced from the flashy outlets of Hollywood, but, hey, experience is experience and exposure helps any way it can. Here are some examples of stars who appeared on PBS before they hit it big.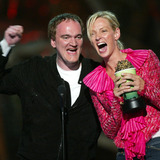 For 89 years, the Academy Awards — more colloquially known as the Oscars — have recognized the biggest achievements in film. Concurrently, since 1992, MTV has hosted their own ceremony, the MTV Movie Awards. For most people, the Oscars are synonymous with excellence; winning one is a surefire way to enter the annals of film history. In contrast, the MTV Movie Awards are for movies...
The 2017 MTV Movie and TV Awards launch May 7 with host Adam DeVine. In honor, we're looking back at previous winners in certain categories and ranking them. Today: Best Kiss. As one of the original Golden Popcorn awards, Best Kiss has a history of being awarded to kisses than ran the gamut from iconic and sexy to forgettable and funny. This year is leaning toward more serious fare...
In the thriller Go With Me, Julia Stiles stars as Lillian, a harassed single woman who moves back to her hometown in rural Washington state. Based on the eponymous novel by Caste
MORE STORIES >>
Entertainment News

Delivered to your inbox

You'll also receive Yardbarker's daily Top 10, featuring the best sports stories from around the web. Customize your newsletter to get articles on your favorite sports and teams. And the best part? It's free!