That's not me I have just finished a delicious plate of crow. The crow is tasty because I'd rather be wrong about predictions of boredom. I typed here last week that this would be a World Series without sizzle, and what do you know we have the kind of sizzle that passes your steak-joint table on a platter as it heads to some lucky person's mouth. There have been four great games and one that was not close but still notable for a 3-home-run effort from Albert Pujols. As we revisit St. Louis tonight, it's very possible we could get something we haven't had since 2002: a World Series Game 7. Before the series two pieces at NPR raised interesting discussions within myself; neither of these interesting links are long reads or listens, BTW. In one, a reporter revealed that World Series Game 7s, for all their glamor and tension and ideal, are not that common recently. Contrast the fact above to the NHL, where the Stanley Cup Finals have gone the distance six times in the past decade. The NPR reporter talked to a couple scientists about the odds of Game 7s happening and why in particular they have been less frequent in MLB than they were in the mid-to-late 20th Century. I know there are some mathy and engineery guys here that may enjoy that. The second thought-provoking item was from Frank Deford, who suggested that MLB should run its World Series like the Super Bowl or the NCAA Tournament–one and done, sudden death, single elimination. He addresses the financial/TV aspect of it, promoting a bash-filled weekend around the final game, a week of hype, excessive advertising rates, etc. Purists will not like this. I like it, and not just because it's counter-tradition, though ruffling feathers and hearing weak arguments like "because it's always been that way," is good sport. I like the compression of intensity inherent in the idea. Think of ace versus ace, every managerial move inflated in importance….hell, every everything would be super-crucial. Conserving bullpens would be no issue, kids could stay up to watch because it's just one night, not at least four. Deford doesn't address where such a game would be played–neutral field, the best record hosts, every other year each league's champ hosts, all-star game winner decides–or how to deal with the DH, but that's because such an article is not meant to spark a BCS/playoff discussion or a movement for change. It's a fun bizarro World Series, an idea that makes a lot of sense, thereby making it even less likely to be adopted. Baseball has always been along with hockey the best team sport for tense moments (hockey is the most devilish, IMO, because of the speed), when results can change in a split second, and battles are one-on-one. A title game would raise the anxiety to an epic scale. Here's a beautiful song (In Search of the Peace of Mind) by the Scorpions from before you knew them. Don't worry, that song only takes up the first few minutes of the 12:40. I recommend sticking around for the second song though, a freaky psychedelic number with lots of noisy and warped guitar, and go get this awesome album.
Original Story:
http://www.thevictoryformation.com/20...
MORE FROM YARDBARKER
Cardinals News

Delivered to your inbox

You'll also receive Yardbarker's daily Top 10, featuring the best sports stories from around the web. Customize your newsletter to get articles on your favorite sports and teams. And the best part? It's free!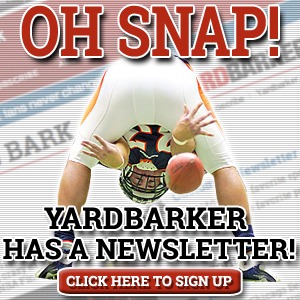 Latest Rumors
Best of Yardbarker

Today's Best Stuff

For Bloggers

Join the Yardbarker Network for more promotion, traffic, and money.

Company Info

Help

What is Yardbarker?

Yardbarker is the largest network of sports blogs and pro athlete blogs on the web. This site is the hub of the Yardbarker Network, where our editors and algorithms curate the best sports content from our network and beyond.