Found January 29, 2012 on MetsOnline:
In an article for the New York Daily News, Andy Martino wrote that the Mets are searching "for a veteran lefthanded bat for the bench, and [are] shopping in the aisle that includes Rick Ankiel, Kosuke Fukudome, Raul Ibanez and Johnny Damon." Right now Mike Baxter and Adam Loewen are the only candidates for a lefty bat off the bench, and neither of those two players are experienced in the slightest. Both players will most likely play for the Buffalo Bisons–the Mets Triple-A affiliate. Here's a breakdown on the players that Martino mentioned in his article:
Rick Ankiel unfortunately does not get on base very often. In fact, he only got on base 29.6% off the time in 2011. However, he provides a decent amount of pop off the bench, as he hit nine homeruns in 380 at-bats for the Nationals last season. He is a GREAT defensive player, and he has an incredible arm (being a former pitcher). So, needless to say, I am in favor of bringing in Ankiel as a fourth outfielder/lefty off the bench. Kosume Fukudome has an awesome name. He's also not a bad hitter. However, he is mainly a right fielder, who has played a little bit of center field in his career. Kukudome gets on base 34.2% off the time, but is not really a good defensive outfielder. Raul Ibanez hit 20 homeruns, drove in 84 runs, and hit .245 last season. But, he also only got on base 28.9% of the time. Ibanez is an interesting player, but I doubt he becomes a Met because he will a.) cost to much and b.) want regular playing time. Johnny Damon obviously used to be a great player, but now he literally cannot throw a baseball. He really cannot be trusted to play any other position other than the DH, which the Mets obviously do not have. Damon is still a solid hitter, but if Torres, Bay, or Duda injure themselves or just don't perform, Damon cannot become an everyday outfielder anymore (at least that's what I think).
Original Story:
http://metsonline.com/mets-interested...
THE BACKYARD
BEST OF MAXIM
RELATED ARTICLES
And now, the moment you've been anxiously awaiting! Welcome back for Part 3 of our four-part series the 2012 Mets Long Season Minor League Roster Preview. If you missed the first two chapters there is a link to them at the bottom of this page. With just over three weeks left to go before the start of spring training, where will the Mets Top Prospects be playing this year? Well...
And now for your amusement, Part 4 of the four part mini-series exclusive, right here on MMO. The internet place where baseball imagination runs rampant! First we brought you Part 1, which seemed like a good place to start, but it was so long ago that I forgot what it was about, so here's the link: The 2012 Savannah Sand Gnats. Then we brought you Part 2, which makes perfect sense...
Pitchers and catchers report to St. Lucie in three weeks and where is the sense of optimism that comes with the approaching baseball season? In the past three years the Mets entered spring training without realistic hope save wishing they could muster a competitive season to keep their dwindling fan base interested and enthused. This year included. It is not healthy when the fans'...
Reliever Taylor Buchholz, who has dealt with anxiety and depression issues throughout his career, plans to skip the 2012 season, agent David Pasti told ESPN New York. Buchholz signed with Mets last offseason and went on the DL on June 2 with what was announced as shoulder fatigue. But a month later both Buchholz and the Mets jointly announced that he was dealing with the emotional...
I was reading this article by John Sickels over at Minor League Ball and it got me thinking about the grade "C" of the Mets who I really like for 2012 and think could have potential breakouts, or in other words some pretty deep sleepers to keep an eye on. 1. Chase Huchingson, LHP: 7-2, 1.82 ERA, 84 IP, 91/25 K/BB (Savannah) He was signed to a big time program coming out of high...
If you're a true Mets fan, then you know how much the Marlins have been a thorn in the team's side since 2007.  First, Tom Glavine was able to retire only one more batter than I did in the 2007 regular season finale, completing the Mets' collapse.  One year later, the Marlins wouldn't get off the field after they once again eliminated the Mets (and Shea Stadium) in Game...
There was some talk the Mets were monitoring the outfield market, but Juan Pierre is now off the market and they will find the asking prices for Johnny Damon, Kosuke Fukudome and Raul Ibanez to rich for their blood. Vlad Guerrero is strictly a DH type, J.D. Drew is heading toward retirement and Magglio Ordonez is an injury question. All three would want more than the Mets are willing...
  This comes from VisualCocaine on Tumblr. It looks like a post apocalyptic vision of Fred Wilpon's worst nightmare. I could just imagine a mob of flesh-starved zombies wearing Phillies jerseys roaming around aimlessly looking for any surviving Met fans to devour. Seriously though, it's pretty cool, scary yes, but still cool.
The New York Mets fans are a proud people. They have to be. Their team has only won two World Series titles in 50 years and they only have one player inducted into the baseball Hall of Fame. They don't have as much to hold on to as fans of other franchises. As a Mets fan I can completely understand this logic; Be proud of what you have.They have had a long history of bad moments...
According to two team insiders, the Mets are looking for a veteran lefthanded bat for the bench, and the team is shopping in the aisle that includes Rick Ankiel, Kosuke Fukudome, Raul Ibanez and Johnny Damon.
MLB News

Delivered to your inbox

You'll also receive Yardbarker's daily Top 10, featuring the best sports stories from around the web. Customize your newsletter to get articles on your favorite sports and teams. And the best part? It's free!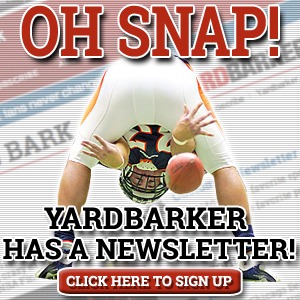 Latest Rumors
Best of Yardbarker

Today's Best Stuff

For Bloggers

Join the Yardbarker Network for more promotion, traffic, and money.

Company Info

Help

What is Yardbarker?

Yardbarker is the largest network of sports blogs and pro athlete blogs on the web. This site is the hub of the Yardbarker Network, where our editors and algorithms curate the best sports content from our network and beyond.