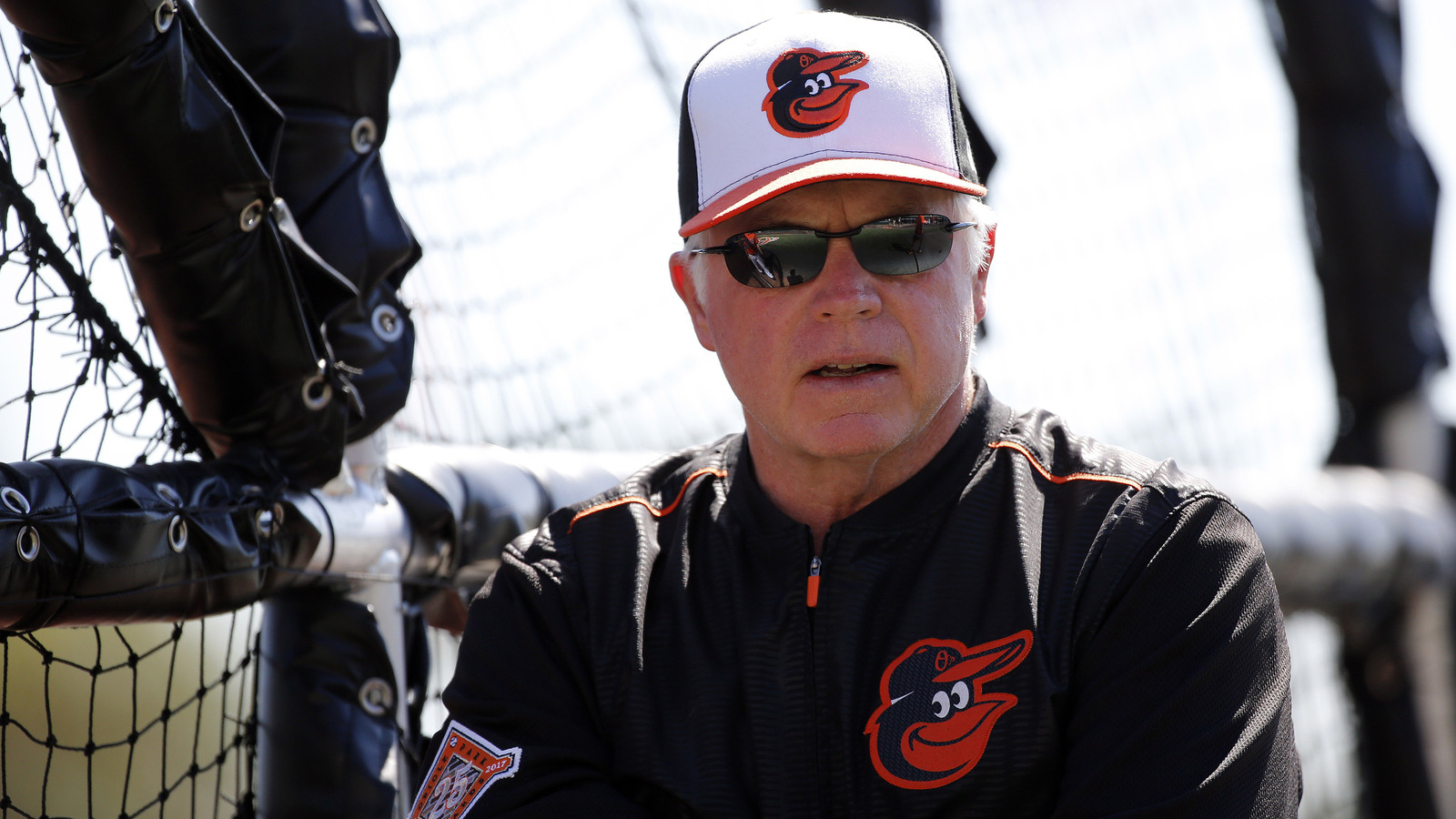 Buck Showalter enjoyed watching one of his players rob a homer from another.
Kim Klement-USA TODAY Sports
Adam Jones's remarkable catch robbing Baltimore Orioles teammate Manny Machado of a home run in the World Baseball Classic drew a lot of attention, but Orioles manager Buck Showalter may have had the best reaction.
Showalter enjoyed the play, but the part he liked most was probably fairly unique to him.
"Oh, my goodness," Showalter said of the catch, via Eduardo A. Encina of the Baltimore Sun. "Unfortunately, I saw it live. That was a great moment. I loved the way Manny handled it. If you didn't know they were teammates before the game, you know it now. … The thing I loved about it the most is that there was a Yankee fan trying to get into the field of play that he took it away from. That was probably the highlight for me."
Showalter knows Orioles history, and he knows very well the name Jeffrey Maier. He couldn't resist. That said, the Jones catch was as great a moment as Showalter says it was, and is a big reason Team USA made it to the WBC semifinals.
MORE FROM YARDBARKER
Orioles News

Delivered to your inbox

You'll also receive Yardbarker's daily Top 10, featuring the best sports stories from around the web. Customize your newsletter to get articles on your favorite sports and teams. And the best part? It's free!