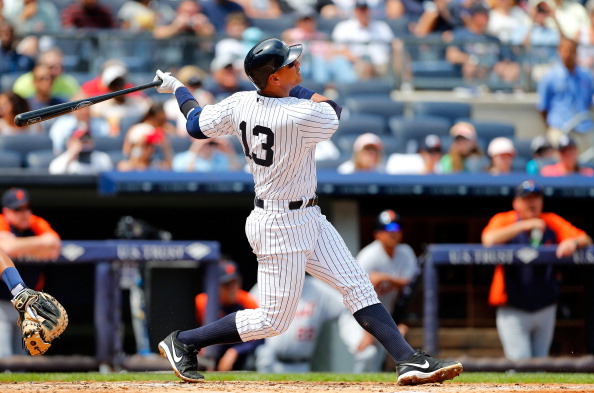 Yankees fans sounded a little confused after Alex Rodriguez blasted his first home run since returning to the team last week. Some cheered, some booed and others were just settling in when A-Rod's solo shot sailed into the left-field seats Sunday. One guy who was rooting for A-Rod did catch the slugger's perversely-notable home run ball during the Yankees 5-4 victory over the Tigers. The lucky New Jersey native thinks the third baseman is being wrongly targeted by Major League Baseball but would gladly sell the ball to the highest bidder —including A-Rod himself. "I probably will sell it, to be honest with you, get the best price for it," 41-year-old Craig Foskey said. "I'll sell it back to [A-Rod] if he wants it." "You know what? I'm good with A-Rod," Foskey told The New York Post. "I have no problems with A-Rod. If he cheated, he cheated like everyone else. He should get penalized like everyone else. I think his penalty is too harsh." That doesn't mean Foskey
Read the rest of this story...
MORE FROM YARDBARKER
MLB News

Delivered to your inbox

You'll also receive Yardbarker's daily Top 10, featuring the best sports stories from around the web. Customize your newsletter to get articles on your favorite sports and teams. And the best part? It's free!