Found June 20, 2012 on Love My Bravos:
Welcome back, Meds!   I really love it when my friends invite me to come to the game with them. :) Sat in Jenna's spare season ticket seat on Friday, went to BP as usual... Freddie & JHey Marteen is *always* working hard stretch, Freddie! Hey Mike, there's a ball there. Pretty sure EO stretched in that direction on purpose. Freddie's wrapped finger :( Ske flipping his glove :) They're all so beepee bored. I would like to hear this story. I like it when they talk with their hands! Have no idea what Beachy was doing here. Hopefully dancing. :) Glasses. Cheeks. Good Pitcher Everyone Ignores. How's that arm doing, Beachy? Freddie appears to be approximately one butt taller than Kimmie. I should probably post a picture of a handsome face to balance out that last picture. ♥ ♥ ♥ I love these two. I'm going to be really sad if we don't see Beachy out there for a year. Oriole cleats. Seemed like they were all different and all with some orange. Fascinating. Ma...
Original Story:
http://www.lovemybravos.com/2012/06/b...
THE BACKYARD
BEST OF MAXIM
RELATED ARTICLES
Chipper Jones is not absolving himself of blame when he points the finger at the Braves' anemic offense. "I'm not putting balls I should be putting in play in play," he said. "And when I'm putting them in play, they go for a double play." Still, he said, "You'd still like to think you can go out there and score three runs no matter who&...
Jason Heyward has teased and taunted us with his talent for more than two years. He can hit home runs that are tracked on radar. He can outrun line drives to his left, right, in front of him or over his head. He can throw out any runner at any base. He can't leap tall buildings in a single bound, but his jumping ability and long arms have been known to snare balls destined...
Atlanta Braves pitcher Brandon Beachy, who is tied for the Major League lead in ERA, had successful Tommy John surgery on Thursday and is expected to be out of action for about a year. Dr. James Andrews, who performed the operation, had decided on Wednesday that Beachy would not be able to avoid surgery on the partially torn ulnar collateral ligament in his right elbow. Beachy...
Martin Prado's versatility got a workout while both third baseman Chipper Jones (sore left knee) and first baseman Freddie Freeman (swollen left index finger) were out with their injuries. Prado is Jones' primary backup, but he replaced Freeman at first base twice versus the Orioles last weekend and in the first game of the weekday series against the Yankees. To no one&...
Chipper Jones and the Atlanta Braves eventually caught the ball, and the New York Yankees. Jones atoned for a costly error by cutting down the potential tying run at the plate and the Braves held on to end the Yankees' 10-game winning streak with a 4-3 victory Tuesday night. ''Sometimes you're going to whiff on some balls,'' the All-Star third baseman said...
NEW YORK (AP) -- Jason Heyward hit two of a record nine homers at the new Yankee Stadium and the Atlanta Braves outslugged the New York Yankees for a 10-5 victory in the sweltering heat Wednesday. Freddie Freeman, Martin Prado, Heyward and David Ross all connected off Phil Hughes (7-6) to build a 6-1 lead on a sticky, 94-degree afternoon. Michael Bourn stole what might've been...
Chipper Jones atoned for a costly error by cutting down the potential tying run at the plate and the Atlanta Braves held on to end the Yankees' 10-game winning streak, beating New York 4-3 Tuesday night. The Yankees were trying to match their longest winning string in nearly a half-century. Instead, the Braves threw out two runners at home and won for only the second time in...
I love it when we win against the Yankees. I love it when we win against the Yankees IN YANKEE STADIUM. This was a good series. :) The choice of verbs in a couple of these news service captions made me laugh. Enjoy... AP PHOTO Atlanta Braves catcher David Ross (8) consoles starting pitcher Mike Minor during the fifth inning of their interleague baseball game against the New York...
Jason Hammel was given an opportunity. The starting pitcher was acquired by Baltimore from the Colorado Rockies in exchange for then Orioles ace Jeremy Guthrie before this season. The move has worked out amazingly for Baltimore. Hammel is 7-2 with a 2.87 ERA this season and has quickly become on the league's most talked about pitchers. It isn't often that players can jump...
That's the Braves telecast on Fox Sports South congratulating a team that's certainly not the Braves for winning a series in a place the Braves certainly weren't playing last night.  Now, maybe you can pass this off as Fox Sports South getting their wires crossed with Fox Sports Florida or something like that.  But... there are so many things wrong going on here,...
Note: Pitching matchups are subject to change Friday, June 22 @ 7:10 PM Jair Jurrjens, RHP (0-2, 9.37) vs Jon Lester, LHP (4-4, 4.53) TV: NESN, MLB Network, MLB.tv Radio: Red Sox Radio Network, MLB Gameday Audio Saturday, June 23 @ 7:15 PM Randall Delgado, RHP (4-7, 4.12) vs Franklin Morales, LHP (0-1, 3.14) TV: FOX Radio: Red Sox Radio Network, MLB Gameday Audio Sunday...
The Washington Nationals may be one of the biggest surprises in baseball, but Jason Hammel's rise with the Baltimore Orioles may be just as stunning. With their offense scuffling, the Orioles likely will need another strong effort from the right-hander Friday night when they face the Nationals in the opener of this three-game Beltway Series. Washington (40-27) is the surprise...
MLB News

Delivered to your inbox

You'll also receive Yardbarker's daily Top 10, featuring the best sports stories from around the web. Customize your newsletter to get articles on your favorite sports and teams. And the best part? It's free!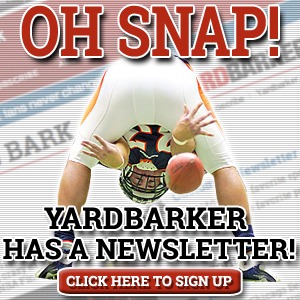 Latest Rumors
The Backyard

Today's Best Stuff

For Bloggers

Join the Yardbarker Network for more promotion, traffic, and money.

Company Info

Help

What is Yardbarker?

Yardbarker is the largest network of sports blogs and pro athlete blogs on the web. This site is the hub of the Yardbarker Network, where our editors and algorithms curate the best sports content from our network and beyond.