Found January 20, 2012 on 213 Miles From Shea:
Garrett Olson (28 years old) was a former first round pick (supplemental round – pick 48) by the Baltimore Orioles in the 2005 draft. I was still living in Baltimore when he made his professional debut in 2007, and there was a lot of local hype around Olson (at the time, the Orioles were looking for hope anywhere and everywhere, and to some degree, still are). He struggled as a starter for two seasons as an Oriole, but before we get to his numbers, and his development as a player, his travels are equally interesting.
As stated before, he debuted with the Orioles in 2007. In January of 2009, he was traded with another Minor Leaguer to the Cubs for Felix Pie. Only 10 days after that, he was flipped to the Mariners, with Ronny Cedeno for our good friend, Aaron Heilman. This past March he was selected off of waivers by the Pirates, and then more recently, he signed a minor league contract with the New York Mets.
Since coming up to the majors, Olson has struggled as a starter. The Mariners were the first team to try him out as a reliever with moderate success. His numbers in the majors were never really great (last year's 2.08 ERA was just over 4.1 innings). For the most part his numbers have been bad. However, he did show some promise in the minor leagues this year:
2011: 24 G, 15 GS, 85.2 IP, 3.05 ERA, 4.9 BB/9, 6.4 K/9
His stint in the minors last year shows two things. First, if he has to, he can be a starter. Second, he could also be an interesting reliever. For the Mets, he isn't on the 40 man roster, so it will be difficult for him to break camp with the Mets after Spring Training. The only way I see this happening is:
He is tried as a starter during the Spring, blows away his competition (Hefner, James) and the Mets have an open rotation spot for him
He dominates the bullpen crowd, including the players on the 40-man trying to get on the 25 man
Similar to Chuck James, if I were the Mets, I would try him as a starter first in Spring, and then move him to the pen if necessary. At the end of the day, he is still a first round pick, and he is still young. You never know what you get with these types of signings.
Tweet
Original Story:
http://www.213milesfromshea.com/2012/...
THE BACKYARD
BEST OF MAXIM
RELATED ARTICLES
Depending on how things shake out this year, the Mets might need to turn to Justin Turner a lot more this year than they anticipate. Turner turned in a solid 2011 campaign batting .260 with four home runs and 51 RBI's in 435 at-bats while chipping in at second base, third base and in a pinch at shortstop. With the Mets suffering from so many injuries last year (Daniel Murphy...
R.A. Dickey returns to his family after climbing Mt. Kilimanjaro R.A. Dickey is back from his climb up Mount Kilimanjaro and there's a great article in the NY Times today that is well worth reading. Dickey said the group surpassed their goal of $100,000 with the help of a gift from Jeff Wilpon, the chief operating officer of the Mets. Before the climb, Wilpon and the Mets had...
Whether or not the Mets should retire Gary Carter's number is something that Mets fans are debating today. What are your thoughts on that? The following post was originally published in July of 2011 by Derek Candela. Some strong cases are made on both sides within our comments. Enjoy this latest MMO Flashback. Our prayers and thoughts are with Gary Carter.  - Joe D. While it...
With the hot stove season nearing its end, I'll be chipping in a lot less on Mets news, and focus more on the upcoming First Year Player Draft in June, as I did last year. I'm currently working on my own "Top 15 Draft Prospects" list and a "Five Players To Watch" piece for the Mets top selections in 2012. Both will be ready in early February. I'm not going to do any...
The Mets' decision to auction off parts of the old walls at Citi Field is getting a lot of attention lately – moreso than the new walls. Check this out… Because they can't lure you to the ballpark with a winning team, the Mets will try to lure you with home runs. They're bringing in the outfield walls at Citi Field to goose scoring, and here's a question we definitely...
In his column for the Denver Post, Troy Renck says the Rockies remain "strongly interested" in Justin Turner. Original Post, Jan. 20, 2012 at 6:49 pm: Troy Renck of the Denver Post says the Rockies had been trying to acquire Marco Scutaro from the Red Sox, but those talks have stalled and . Instead, Renck says, "it's more likely they get someone like Justin Turner than Scutaro...
The Mets have announced that they have invited both starting pitcher Matt Harvey and and outfield prospect Matt Den Dekker to the Major League Spring Training Camp. Currently some of the other notable young players on the current 40 man roster who will be at Spring Training include Jeurys Famila, Reese Havens, Wilmer Flores and Cesar Puello. It will be interesting and exciting...
After posing this question via twitter, a debate ensued between myself and several Met bloggers including our own Joe D. and Brandon Butler. I thought I would ask the MMO faithful this same query: Would you do anything to sign Josh Hamilton next winter? Even if it meant losing David Wright? Personally, I think it is something to consider. Now that the Rangers have inked Japanese...
With spring training just weeks away, nobody's working harder to prepare for the New York Mets' future than their lawyers.
MLB News

Delivered to your inbox

You'll also receive Yardbarker's daily Top 10, featuring the best sports stories from around the web. Customize your newsletter to get articles on your favorite sports and teams. And the best part? It's free!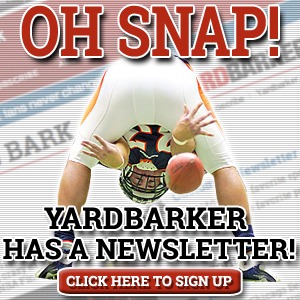 Latest Rumors
The Backyard

Today's Best Stuff

For Bloggers

Join the Yardbarker Network for more promotion, traffic, and money.

Company Info

Help

What is Yardbarker?

Yardbarker is the largest network of sports blogs and pro athlete blogs on the web. This site is the hub of the Yardbarker Network, where our editors and algorithms curate the best sports content from our network and beyond.