Originally written June 21, 2013 on
643ball:
Grade the Trade is a new feature here at 643ball.com that hopes to engage you, the reader in discussion about a trade. The information and discussion may even help you in trade talks in your league as you look to improve your standing in the second half of the year. We'll give you the scenario of both teams and the league settings. Then, you the reader can use the comment sections to "grade the trade", telling us which owner you think won the deal and improved their team the most with the move. This week we'll keep it simple and look at a couple straightforward deals in a redraft league. Assume some depth at the positions that each owner is trading from. For example, if an owner trades a starting pitcher like Matt Harvey, assume they have depth in their rotation and they are trading from a strength. DEAL #1: (submitted by Adam H., CT)LEAGUE SETTINGS: 12-Teams, Mixed, Standard 5x5 Roto, RedraftSCENARIO: Team A - 6th place, needs AVG, RBITeam B - 10th place, needs K's, W'sTHE DEAL: Team A receives Billy Butler, 1B/DH and Nolan Arenado, 3BTeam B receives Matt Harvey, SPOUR VERDICT: Normally a lock for over 20 homers and 90 RBI, Butler is having a pretty down year, and it's no sure thing he will turn it around. Arenado is a nice young player, but probably won't reach his potential until 2015. Meanwhile, Harvey is one of the best pitcher's in the game and while he may be treated with kid glove as the calendar turns to September, he's the best player in the deal. Win goes to Team B. DEAL #2: (submitted by Chris L., CA)LEAGUE SETTINGS: 12-Teams, Mixed, Standard 5x5 Roto, RedraftSCENARIO: Team A - 10th place, needs RBI, SB, AVGTeam B - 12th place, needs several pitching categories and RunsTHE DEAL: Team A receives David Wright 3B, Jered Weaver SP, Ian Desmond SSTeam B receives David Freese 3B, Clayton Kershaw SP, Jimmy Rollins SS OUR VERDICT:All nice players in this deal and it's a one-for-one at each position. Looking more closely, though, I think it's a pretty big upgrade from Freese to Wright, and Rollins and Desmond seem to be trending in different directions in their careers. Kershaw is a nice upgrade over Weaver, but I'm not sure it's enough to justify the offensive hit. Win goes to Team A by a nose.Let us know who you think won each deal and why in the comments section below. As always, thanks for visiting the site and feel free to post your own trades for review in the comments below. If you'd like to submit one of your recent trades to be posted in our "grade the trade" column, you can email us at 643ball@gmail.com. Just provide us with as many details about the trade as possible.We're also available to chat every Sunday evening at 9pm ET on our "chat" page. There, you can get real time answers to your lineup and trade questions for the coming week.Recent Posts:The Art of the Trade: Trade Negotiations Part 1The Art of the Trade: Trade Negotiations Part 2Mike Buttil@mbuttil643
Original Story:
http://www.643ball.com/1/post/2013/06...
MORE FROM YARDBARKER
MLB News

Delivered to your inbox

You'll also receive Yardbarker's daily Top 10, featuring the best sports stories from around the web. Customize your newsletter to get articles on your favorite sports and teams. And the best part? It's free!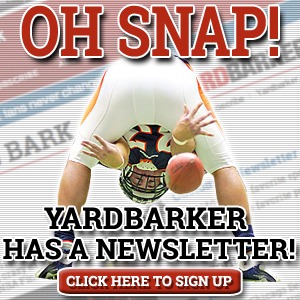 Latest Rumors
Best of Yardbarker

Today's Best Stuff

For Bloggers

Join the Yardbarker Network for more promotion, traffic, and money.

Company Info

Help

What is Yardbarker?

Yardbarker is the largest network of sports blogs and pro athlete blogs on the web. This site is the hub of the Yardbarker Network, where our editors and algorithms curate the best sports content from our network and beyond.