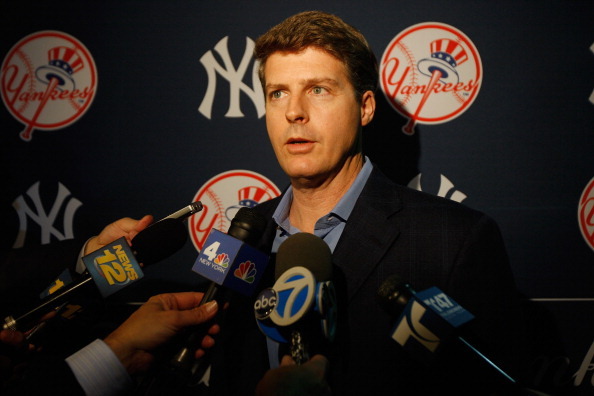 One word which is never usually associated with the New York Yankees is "scrappy." Powerful, favored, high-priced and sometimes maybe even underachieving are words more apt to be used in describing the makeup of the team. That was until Hal Steinbrenner referred to his team with the S-word in describing the depleted Yankees' surprisingly success a quarter into the 2013 season and holding forth on his commitment to get the payroll below the luxury-tax threshold of $189 million for 2014. "I'm proud of them, my family's proud of them,"said Steinbrenner following an owner's meeting at Major League Baseball's Manhattan headquarters Thursday. "They've been fighting hard all year long, and despite significant adversity, they've persevered. It's fun to watch. They're scrappy. Coming from behind, it seems like certain times in the past, it's not something you had confidence in." The Yankees are 25-16 and in first place, a game ahead of the Red Sox, despite using a team with a current
Read the rest of this story...
MORE FROM YARDBARKER
MLB News

Delivered to your inbox

You'll also receive Yardbarker's daily Top 10, featuring the best sports stories from around the web. Customize your newsletter to get articles on your favorite sports and teams. And the best part? It's free!