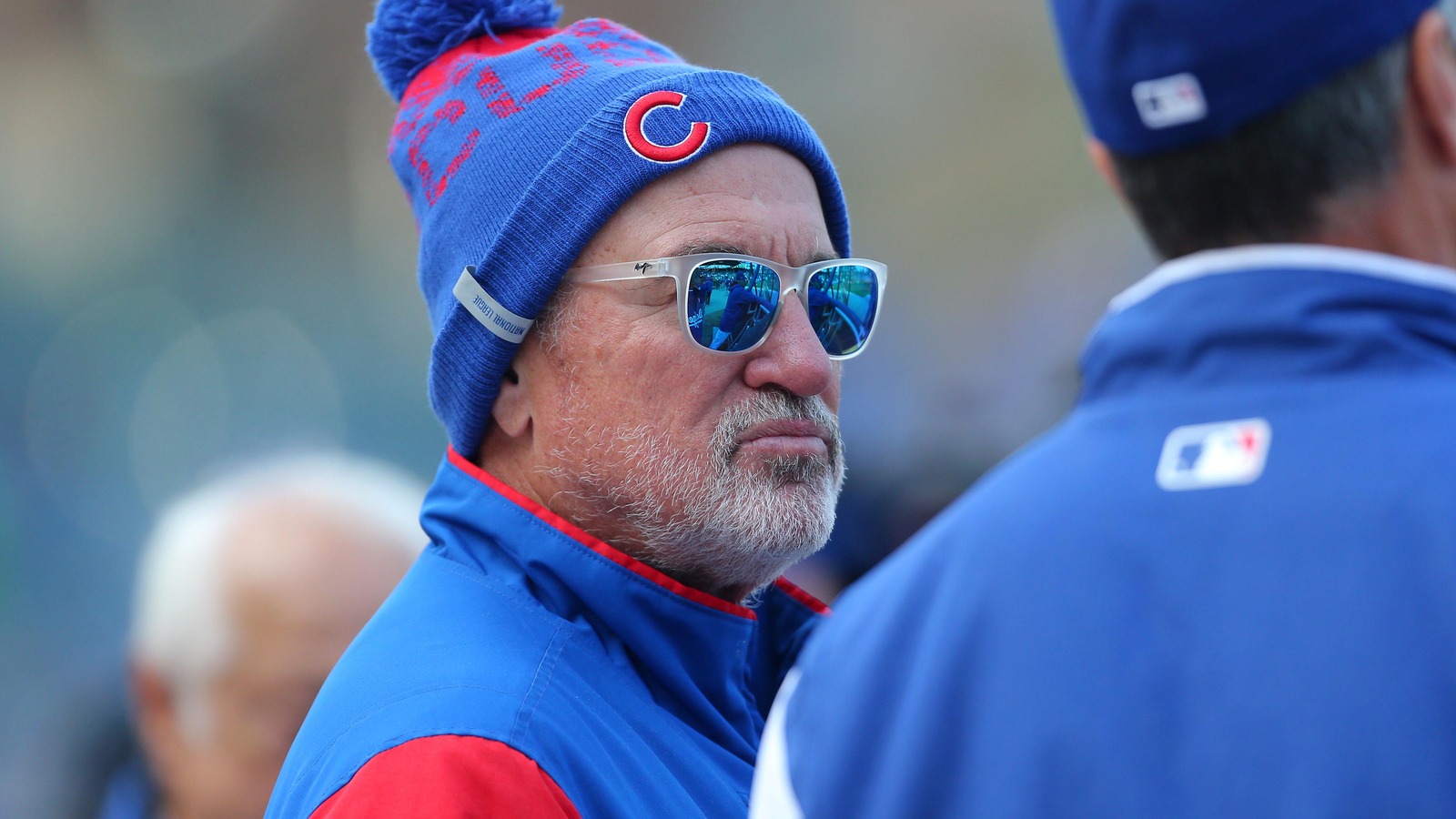 'Because I don't think there's an umpire out there that wants to negatively impact the game with a bad call.' - Joe Maddon
Dennis Wierzbicki-USA TODAY Sports
There are no indications that robot umpires are coming to Major League Baseball anytime soon, but Chicago Cubs manager Joe Maddon appears to be of the opinion that it wouldn't be a terrible idea.
Maddon told Johnny Oleksinski of the New York Post that he thinks that even the umpires would be okay with automated ball and strike calls.
"At one point, I thought I'd be totally against it, but I can't tell you that I am now," Maddon said. "I even think umpires would be fine with it, too. Because I don't think there's an umpire out there that wants to negatively impact the game with a bad call."
Maddon also praised instant replay, saying that being without it in spring training made him realize how essential it had become.
"I do like instant replay, I'll tell ya that," Maddon said. "Just going through this last spring training, and really being aware of not being able to challenge a play, you realize how much you'd like to."
Maddon made clear, though, that he values the human element — and ultimately, talent will decide games, not umpires real or robotic.
"At the end of the day, the guy that plays the game better is gonna win," Maddon said.
Maddon wasn't with the Cubs at the time, but given the fact that they set a historical first with instant replay, it's good that they moved past that.
MORE FROM YARDBARKER:
QUIZ: Name every player Kerry Wood struck out in his famous 20 K game
On May 6, 1998, Kerry Wood and the Chicago Cubs faced off against the Houston Astros. Wood K'd 20 Astros in a 2-0 complete game shutout. Name every Astro he struck out!
Players listed by batting order and the number of strikeouts listed to the right of each named player.
MORE FROM YARDBARKER
Cubs News

Delivered to your inbox

You'll also receive Yardbarker's daily Top 10, featuring the best sports stories from around the web. Customize your newsletter to get articles on your favorite sports and teams. And the best part? It's free!