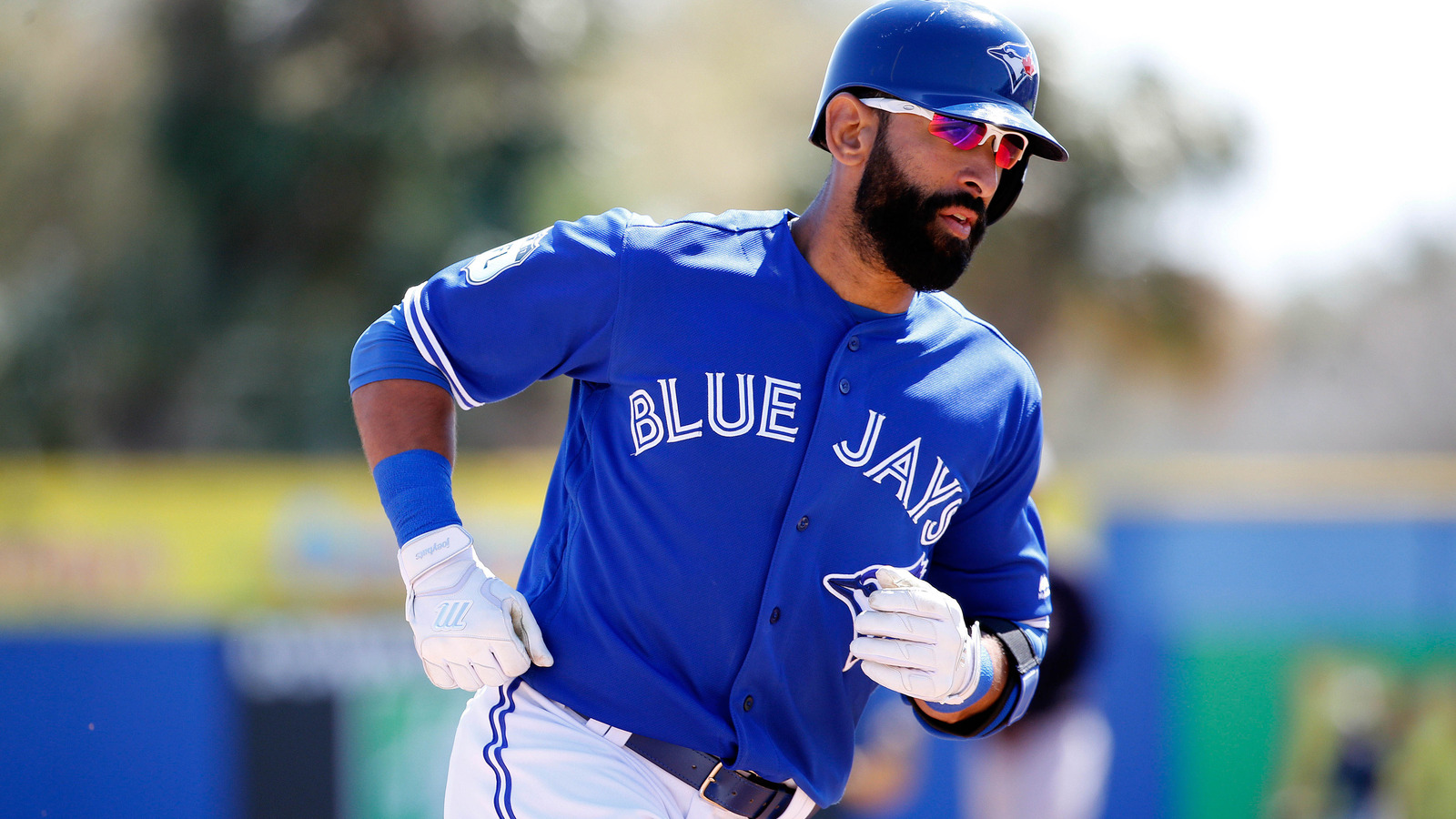 Bautista hopes that he'll never play anywhere else.
Kim Klement-USA TODAY Sports
After coming dangerously close to leaving the Toronto Blue Jays earlier this offseason, Jose Bautista now says he would be content with staying put for the rest of his pro baseball days.
In a recent interview with Bob Nightengale of USA TODAY Sports, Bautista said he would like to spend the rest of his career in Toronto.
"If you ask me, I'd like to stay here the rest of my career," said the six-time All-Star. "You grow to love a place, and build relationships over time, and that's hard to walk away from.
"I don't think you can just leave for less," Bautista continued. "If are going to switch teams, it has to be for a tangible added benefit. You don't say I'm going to walk away from anywhere just for a couple more bucks … Really, this is where I want to be as long as they'll have me … At the end of the day, you play only where you are wanted."
The 36-year-old Bautista appeared to have one foot out the door at times this winter, and there's no guarantee that the staring contest doesn't happen against next offseason with Bautista re-signing for only one year and $18.5 million. But the deal comes with a pair of mutual options that could increase its total value to $60 million over three years, and Bautista truly appears to have found a home in Toronto, having been with them since 2008. As such, it's a very real possibility that the veteran slugger could indeed play out the remainder of his career continuing to smack moonshots at the Rogers Centre.
MORE FROM YARDBARKER
Blue Jays News

Delivered to your inbox

You'll also receive Yardbarker's daily Top 10, featuring the best sports stories from around the web. Customize your newsletter to get articles on your favorite sports and teams. And the best part? It's free!