Josh Johnson might have pitched his way into a Red Sox uniform Monday night, with the help of Felix Doubront After a week in which the Red Sox seemed to be keyed in on Cubs pitchers Ryan Dempster and Matt Garza, it seems as though their attention has moved in favor of an established ace with a large price tag, Marlins starter Josh Johnson. This comes after a six game stretch in which Boston starters have an abysmal 6.82 ERA. That isn't even including Felix Doubront's less than encouraging outing Monday night (5ip 8h 6er 3bb 6k). Even worse, Boston's "aces" Jon Lester and Josh Beckett are 1-3 with a 10.80 ERA in just 20 innings pitched since the break. After about a month of saying, "Oh don't worry, these guys will figure it out and get back on track. We don't need another starter," I have finally switched sides, no longer able to fight fact. The Red Sox are 35-26 without their "aces" on the mound and a remarkable 13-23 when their supposed horses take the hill. This is unacceptable. We need an actual ace, someone who can take criticism and use it to their advantage, not one who fights against it like Josh Beckett has so many times in his Red Sox career. Johnson has already proven he can rise to the occasion after being criticized, something that we all know happens daily, even hourly, here in Boston. After Johnson had another one of his poor outings early in May, Marlins skipper Ozzie Guillen called him out, saying "His stuff is not there," and suggesting Johnson could be hiding an injury (he wasn't). Johnson responded with ten straight starts of allowing 3 earned or less, 9 of those being quality starts, while lowering his ERA from 6.61 to a more friendly 3.80. Needless to say, Johnson may have the grit and balls to help right the ship with this less than motley crew. He may have the type of determination Beckett and Lester have seemed to lose faster than the time it took Lester's first pitch Sunday leave the ballpark in thanks to Brett Lawrie. There are of course a few things that could hinder Johnson from moving leagues and becoming the ace of Boston's staff. He comes with a hefty price tag, and although it would be nice to get someone who has another year left on their contract, Johnson is owed more than $13 million this year and next, which could make the Sox look in the direction of someone who they could just rent for the rest of the year (Zack Greinke, Francisco Liriano, etc). Also, although Johnson has been pitching much better as of late (pitched 6 scoreless Monday night, allowing only 1 hit and striking out 9), he has still had a bit of a below average year in terms of his past production. Even still, his 4.14 ERA would be a staff best if he were traded to the Sox (Aaron Cook not included, would hopefully be odd man out). One last thing that has always been a thorn in Johnson's side is his health. Although he has been relatively healthy most of this season, he did leave his stellar outing tonight with a thought to be skin irritation on his finger that is actually a cut. According to Johnson, he will not miss a start because of it. Johnson has had problems with staying off the DL, and has had seasons cut short due to Tommy John and shoulder inflammation. If the Sox are as serious as reports have indicated about Johnson, then odds are he is as healthy as he has been in years. After months of having one of the worst rotations in baseball, with unprecedented seasons from Lester and Beckett, it seems as though trading for Johnson might be a no-brainer. With the Anibal Sanchez trade, Ryan Dempster close to being moved, Matt Garza's arm injury, and Zack Greinke's asking price possibly being a bit to high, it appears as if the Sox need to make a move on Johnson, and fast. Johnson is one of the few if not the premier pitcher still available, and with his stellar past two months, he could be the difference between a Sox playoff push or two more months of mediocrity.
Original Story:
http://www.bostonsbettah.com/?p=4760
PLAYERS:
Josh Johnson
,
Felix Doubront
,
Ryan Dempster
,
Matt Garza
,
Jon Lester
,
Josh Beckett
,
Ozzie Guillen
,
Brett Lawrie
,
Zack Greinke
,
Francisco Liriano
,
Aaron Cook
,
Anibal Sanchez
TEAMS:
Miami Marlins
,
Boston Red Sox
,
Chicago Cubs
,
Chicago White Sox
,
Toronto Blue Jays
,
Milwaukee Brewers
,
Minnesota Twins
MORE FROM YARDBARKER
MLB News

Delivered to your inbox

You'll also receive Yardbarker's daily Top 10, featuring the best sports stories from around the web. Customize your newsletter to get articles on your favorite sports and teams. And the best part? It's free!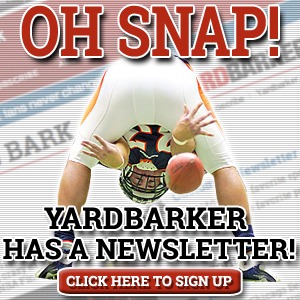 Latest Rumors
Best of Yardbarker

Today's Best Stuff

For Bloggers

Join the Yardbarker Network for more promotion, traffic, and money.

Company Info

Help

What is Yardbarker?

Yardbarker is the largest network of sports blogs and pro athlete blogs on the web. This site is the hub of the Yardbarker Network, where our editors and algorithms curate the best sports content from our network and beyond.