Found June 11, 2013 on Around Citi:
If you think that there is anyone in a Met uniform not fearing for his life (except maybe Wright, Harvey, maybe even Parnell and Murphy, and Rice, as long as his arm stays attached to his body), you are sorely mistaken.  I can tell you however; one guy who is seemingly not going down without a fight is Juan Lagares. Juan Lagares is rightfully believed to be part of the future of this club.  Young player, fantastic defense, good pop on the bat, all culminating into a very high ceiling. Lagares is currently riding a 3 game hit streak, which started June 5th.  He went 3-5 with a double, a run scored, and putting the ball in play every time he was up at the plate.  On June 8th, his next time out, in a 20-inning game, he went 2-8.  If you want to get all technical, he had eight chances for a multi-hit game, but that still means that he out hit everyone except Turner, Buck, and Wright (notably, Ike went 0-2 with a walk before being taken out for Turner as a pinch hitter, and both Rick Ankiel, Marlon Byrd went 0-4.  Byrd was taken out in a double switch, putting Shaun Marcum, who batted twice, into the fifth spot).  Also worth mentioning, Lagares recorded an RBI in the game, struck out only once meaning he put the ball in play all eight at-bats, and he played every inning of the 20-inning debacle.  And finally, on June 9th, Lagares went 1-4 with a run scored. As his average dipped to a depressing .067 at it's lowest (small sample size…), he has quietly brought it back up to a respectable .200, for a rookie outfielder splitting playing time with a strike out monster (that's right, I'm calling you out Ankiel!). In a time where mediocrity is simply no longer tolerated, and the Mets have pulled their parachute, and their emergency chute, all of us fans are sitting here praying to high heaven that there's another chute somewhere. Lagares isn't exactly the greatest of players right now, nor am I trying to say that he is whom the team should be built around, but in a situation where the under-toe current is dragging anything it can out to sea, Lagares is trying to doggy-paddle his way back to shore.  And if he can, he'll meet up with Wright jammin' to some summer tunes on the beach, Harvey grilling up some 'harvelicious' burgers and hot dogs, and Murphy and Rice are struggling to set up the volleyball net.  If he can join the party for the future, that's one more piece of the puzzle that we, as fans, don't have to stress over.  Photo Credit: Michael Baron
Original Story:
http://aroundciti.com/juan-lagares-fi...
THE BACKYARD
BEST OF MAXIM
RELATED ARTICLES
With all the pomp and circumstance surrounding Zack Wheeler's major league debut, most likely occurring later this week, the future of Mets baseball is rapidly approaching. The future appears to be built on strong starting pitching, anchored by Wheeler and Matt Harvey, and a slew of quality arms in Savannah, St. Lucie, and Binghamton waiting in the wings. The next pitching prospect...
At least the Mets had one issue resolved Tuesday night, and that is who to demote from the rotation when Zack Wheeler is brought up. That will be Jeremy Hefner, who gave up five unearned runs. The Mets are determined to bring up Wheeler despite questions of him not being ready because they desperately want a diversion to this already lost season. Hefner and Dillon Gee have pitched...
Two years ago, never in my wildest dreams did I think I would be typing the first six words of this post, but it's true. Daniel Murphy has proven himself as a formidable second baseman in 2013, and jerking him around the diamond is not going to do him or the Mets any favors. The 28-year old Jacksonville-native has had a remarkable year on both sides of the diamond this season,...
In an interesting move, the Mets drafted three high school players with their first three picks of the 2013 draft. They were all very interesting picks, as New York selected a first baseman, a right handed pitcher, and an outfielder, respectively. When I mean interesting, I mean that they all have very, very high ceilings in their respective categories. Dominic Smith leads this pack...
The New York Mets may bring up top pitching prospect Zack Wheeler to start one of the games of a doubleheader at Atlanta on June 18. ''It's a possibility,'' Mets general manager Sandy Alderson said Monday. ''Quite possible.'' Alderson hinted at the likelihood of calling up Wheeler during an interview earlier in the day on WFAN and then spoke...
The Cardinals did not face Mets ace Matt Harvey when the teams played a four-game series at Busch Stadium last month. They will not miss Harvey this week at Citi Field. The 24-year-old right-hander will oppose Cardinals ace Adam Wainwright in a Thursday matinee matching two pitchers in contention to start the All-Star Game. Harvey, in his second season, has emerged as one of the...
The New York Mets have gotten off to a wretched start that has seen them dip to 12 games below .500 in early-June. The early optimism of a club that could potentially earn a Wild Card berth if everything clicked is as far gone as a Rob Carson fastball. The club demoted LHB Mike Baxter, LHP Rob Carson, and LHB Ike Davis on Sunday night following the club's 8-4 loss to the Miami...
In an interview with WFAN radio on Monday afternoon, New York Mets GM Sandy Alderson hinted that top pitching prospect Zack Wheeler will make his major league debut in a doubleheader game on Tuesday, June 18 against the Milwaukee Brewers."There's been a lot of speculation that he'll start one game of the doubleheader on June 18," Alderson said during an appearance on WFAN...
Prior to the series sweep of the New York Yankees, the New York Mets had made it known that first baseman Ike Davis was on the cusp of being demoted due to his lack of performance. Despite leading the team with 32 home runs last season, Davis has hit a measly 5 home runs through 55 games this season — along with 16 runs batted in and a line of .161/.242/.258 which is absolutely...
Last week I received an email asking me if it was true that Mets GM Sandy Alderson was on the verge of breaking some long held major league record for the most consecutive losing seasons by a GM. Actually, it was an accusatory email also suggesting that I've become a shill for the Mets and that's why I never post anything critical of Sandy. Obviously, this reader has me confused...
As many of you have heard, Zack Wheeler has been called up and the reason that this day was not sooner was because the New York Mets don`t want to pay him. For many Mets fans the Super Two rule is an unknown rule, however, for teams like the Athletics, Rays, and Padres the Super Two rule has been their bread and butter for years. So what is the Super Two Rule? The Super Two rule...
Mets News

Delivered to your inbox

You'll also receive Yardbarker's daily Top 10, featuring the best sports stories from around the web. Customize your newsletter to get articles on your favorite sports and teams. And the best part? It's free!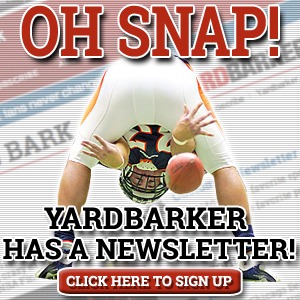 Latest Rumors
The Backyard

Today's Best Stuff

For Bloggers

Join the Yardbarker Network for more promotion, traffic, and money.

Company Info

Help

What is Yardbarker?

Yardbarker is the largest network of sports blogs and pro athlete blogs on the web. This site is the hub of the Yardbarker Network, where our editors and algorithms curate the best sports content from our network and beyond.