The deal that sent Michael Pineda to the Yankees has made him the talk of the rotation, but the real breakout candidate this year could be free agent Hiroki Kuroda. Kuroda is 36, so calling him a breakout candidate probably sounds odd; pitchers that are already past the age of 35 don't normally improve significantly. He is, however, entering his fifth season in the States, and has shown improvement every season since he debuted with the Dodgers in 2008. Year Tm W L ERA GS IP H ERA+ WHIP BB/9 SO/9 2007 -min 12 8 3.56 26 179.2 176 1.213 2.1 6.2 HIR · JPCL 2008 LAD 9 10 3.73 31 183.1 181 112 1.216 2.1 5.7 2009 LAD-min 0 0 3.29 3 13.2 15 1.171 0.7 6.6 SBR · CALL 2009 LAD 8 7 3.76 20 117.1 110 106 1.142 1.8 6.7 2010 LAD 11 13 3.39 31 196.1 180 114 1.161 2.2 7.3 2011 LAD 13 16 3.07 32 202.0 196 121 1.213 2.2 7.2 4 Seasons 41 46 3.45 114 699.0 667 114 1.187 2.1 6.7 Provided by Baseball-Reference.com: View Original Table
Generated 1/30/2012. It's not easy to post a 3.45 ERA and have a career record of 41-46. Last season, he lost 16 games despite pitching to a 3.07 ERA in a shade over 200 innings. According to ESPN, Kuroda was in the bottom part of the league in terms of run support (5.26). The run support stat measures a team's runs scored (average, per 9 innings pitched) while the individual is the pitcher of record. To put it in perspective, Ivan Nova (8.82), A.J. Burnett (7.19), CC Sabathia (6.98) and Bartolo Colon (6.41) all were in the Top 35 in the game in terms of run support. Only the Rangers Derek Holland received more run support than Nova. It requires a bit of luck to benefit from some of the best run support in baseball. However, if could receive similar support to say, A.J. Burnett, you have a 20-game winner on your hands. It's probably fair to say that Kuroda will fall into that "top tier" of run support, unless you believe the Yankees offense is headed for a huge regression. Not bad for only a 1 year/$10 million dollar investment. I predict the veteran Japanese righty will win 18-20 games and become a solid #2 behind Sabathia. Pineda, although a promising arm for the future, will struggle as he continues to figure out how to win at the big league level. Kuroda's career-high in wins came in 2005 when he was pitching in the Japan Central League for the Hiroshima Carp. He finished 15-12 that season with a 3.17 ERA. That might change in 2012, as he finally has an offense that could give him the run support to make him flirt with 20 wins.
Original Story:
http://nybaseballdigest.com/2012/01/3...
MORE FROM YARDBARKER
MLB News

Delivered to your inbox

You'll also receive Yardbarker's daily Top 10, featuring the best sports stories from around the web. Customize your newsletter to get articles on your favorite sports and teams. And the best part? It's free!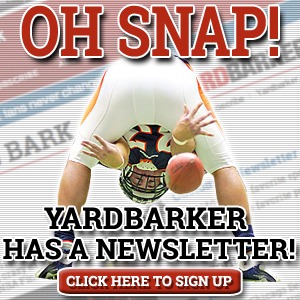 Latest Rumors
Best of Yardbarker

Today's Best Stuff

For Bloggers

Join the Yardbarker Network for more promotion, traffic, and money.

Company Info

Help

What is Yardbarker?

Yardbarker is the largest network of sports blogs and pro athlete blogs on the web. This site is the hub of the Yardbarker Network, where our editors and algorithms curate the best sports content from our network and beyond.