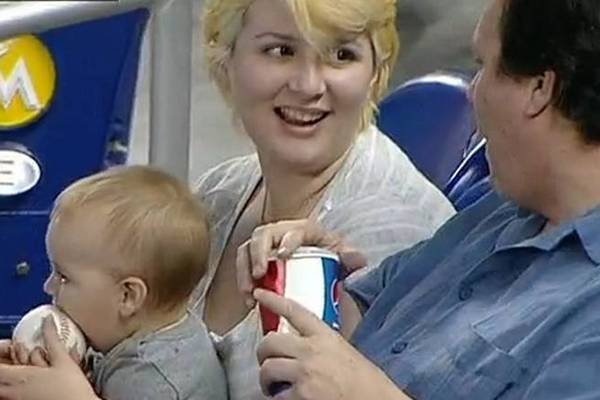 Your browser does not support iframes.A Miami Marlins fan caught a foul ball and gave it to his baby, who immediately began chewing on it, during Thursday night's game against Philadelphia.In the bottom of the third, Marlins batter Donovan Solano hit a popup foul into the short right field stands. The fan made the catch and gave the ball to his wife, who proceeded to give the ball to their baby. Naturally, the first thing that the baby wanted to do was to put the ball in its mouth. Granted that baseballs are not exactly the most ideal baby teethers, but at least the baby was entertained. We've seen bigger kids handed baseballs and just throw them away. Video via MLB. This post appeared first on Holdout Sports. Follow us on Twitter @HoldoutSports.
Read the rest of this story...
MORE FROM YARDBARKER

Marlins News

Delivered to your inbox

You'll also receive Yardbarker's daily Top 10, featuring the best sports stories from around the web. Customize your newsletter to get articles on your favorite sports and teams. And the best part? It's free!