Coming on the heels that San Francisco Giants outfielder and 2012 MLB All-Star Game MVP Melky Cabrera tested positive for a banned substance that led to a 50 game suspension, we have now learned much more troubling details in the case of the game's latest major drug violation. File this under bizarre, even for a professional athlete. According to the Daily News, Cabrera did everything possible to avoid his suspension, and you won't believe what exactly that entailed. The report says that Cabrera "created a fictitious website and a nonexistent product designed to prove he inadvertently took the banned substance that caused a positive test under Major League Baseball's drug program. But instead of exonerating Cabrera of steroid use, the Internet stunt trapped him in a web of lies. Amid the information-gathering phase of his doping case last month, his cover story unraveled quickly, and what might have been a simple suspension has attracted further attention from federal investigators and MLB…" For Cabrera, that means what has already began as bad could get a whole lot worse. Clearly, Cabrera knew what he took was wrong. Whether he knew it all along or simply found out too late is yet to be discovered. But this is not looking good for the impending free agent, or the game itself, as another one of the league's big players is now embroiled in a steroid controversy. According to the report from the Daily News, this has been in progress for quite some time now. "The scheme began unfolding in July as Cabrera and his representatives scrambled to explain a spike in the former Yankee's testosterone levels. Cabrera associate Juan Nunez, described by the player's agents, Seth and Sam Levinson, as a "paid consultant" of their firm but not an "employee," is alleged to have paid $10,000 to acquire the phony website. The idea, apparently, was to lay a trail of digital breadcrumbs suggesting Cabrera had ordered a supplement that ended up causing the positive test, and to rely on a clause in the collectively bargained drug program that allows a player who has tested positive to attempt to prove he ingested a banned substance through no fault of his own." The report went on to state "There was a product they said caused this positive," one source familiar with the case said of Cabrera's scheme. "Baseball figured out the ruse pretty quickly. Cabrera may have already cost himself a long term contract this coming offseason. He also may have cost the Giants a shot at returning to the MLB Playoffs in October. But now, along with costing himself, his team and the fans, Cabrera has further tarnished an already shaky image of MLB. And it is for that, that they may really make him pay. Cabrera has already been banned for 50 games, which takes him through the 2012 regular season, as well as either the first five games of the postseason if San Francisco advances, or the first five games of the 2013 regular season. While they are unlikely to go back and overturn the result of the All-Star Game and award the victory and home field advantage in the World Series to the American League, the league may not be through punishing Cabrera. Depending on what exactly is uncovered in this new scenario, neither should they be. MLB may need to really come down on Cabrera to send a strong and clear message to the rest of the league that actions such as his will not be tolerated, and are 100 percent unacceptable. While it may be highly unlikely, MLB should go well beyond the 50 game suspension for a first time offender. In fact, I feel they should strongly consider treating this as a third time offense and give Cabrera a lifetime ban from the game he has tainted even more with his cheating and lying both on and off the diamond.      
Original Story:
http://www.hardballchat.com/2012/08/m...
MORE FROM YARDBARKER
Giants News

Delivered to your inbox

You'll also receive Yardbarker's daily Top 10, featuring the best sports stories from around the web. Customize your newsletter to get articles on your favorite sports and teams. And the best part? It's free!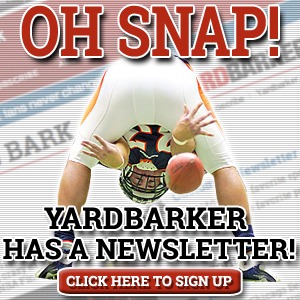 Latest Rumors
Best of Yardbarker

Today's Best Stuff

For Bloggers

Join the Yardbarker Network for more promotion, traffic, and money.

Company Info

Help

What is Yardbarker?

Yardbarker is the largest network of sports blogs and pro athlete blogs on the web. This site is the hub of the Yardbarker Network, where our editors and algorithms curate the best sports content from our network and beyond.