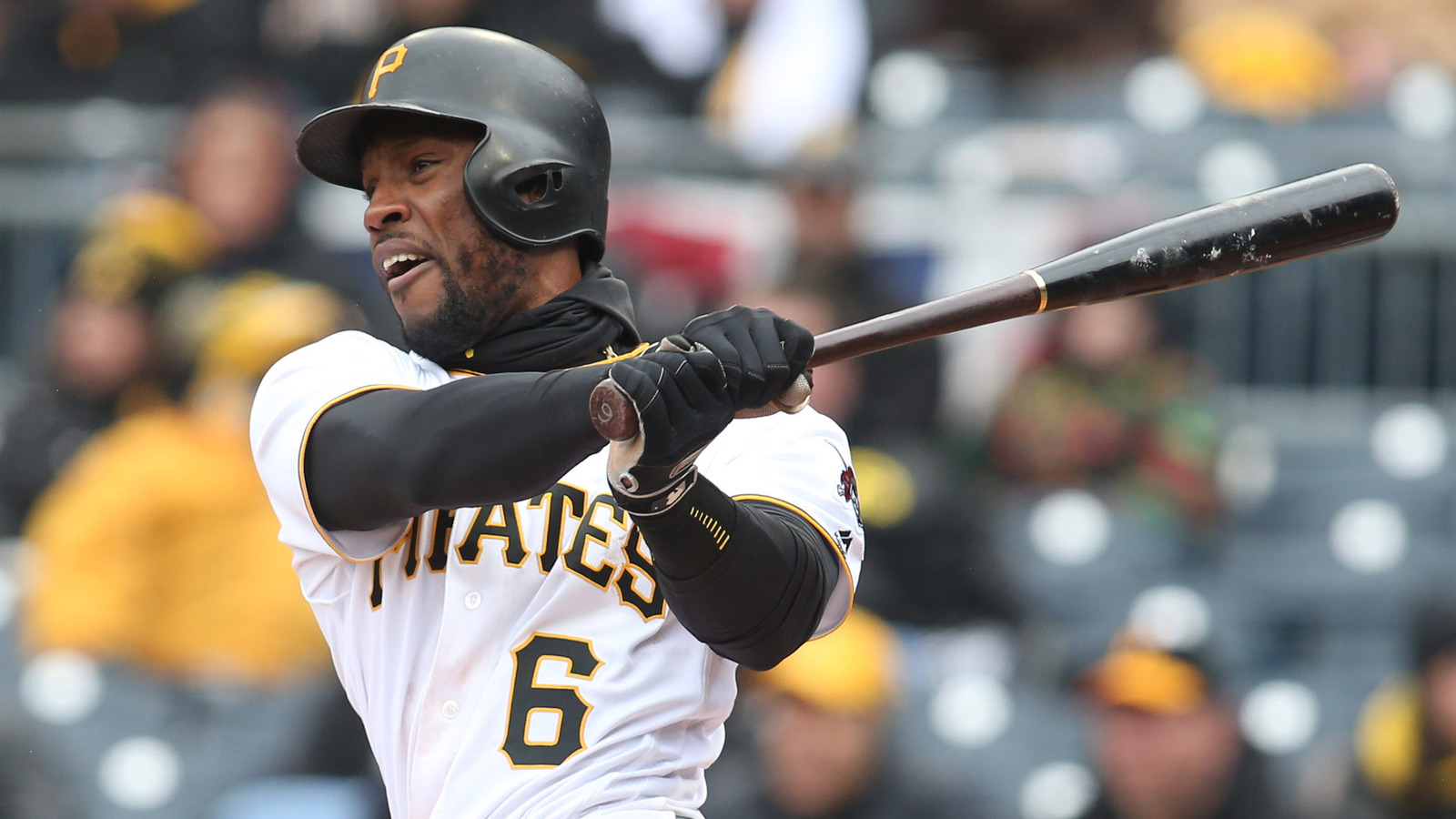 Pirates center fielder Starling Marte has been suspended for 80 games by Major League Baseball for a PED violation.
Charles LeClaire-USA TODAY Sports
Major League Baseball announced Pittsburgh Pirates outfielder Starling Marte will be suspended for 80 games without pay, news that was passed along by Ken Rosenthal of Fox Sports.
The 2016 All-Star tested positive for "Nandrolone," a performance-enhancing substance and is a synthetic anabolic-androgenic steroid derived from testosterone.
Marte has played in 13 games this season. In his abbreviated year, he slashed a .241/.288/.344 line with two home runs and 13 hits.
Players receive an 80-game suspension for the first violation of drug policy, 162 games for a second offense, and a lifetime ban for the final offense.
Marte made a statement apologizing for his mistake after being informed of the suspension:
"I have been informed that I have tested positive in one of the tests that are regularly done in my job. In this very difficult moment I apologize to my family, the Pittsburgh Pirates, my teammates, my fans, and baseball in general. Neglect and lack of knowledge have led me to this mistake with the high price to pay of being away from the field that I enjoy and love so much. With much embarrassment and helplessness, I ask for forgiveness for unintentionally disrespecting so many people who have trusted in my work and have supported me so much. I promise to learn the lesson that this ordeal has left me. God bless you."
MORE FROM YARDBARKER:
QUIZ: Name every MLB player on the Pittsburgh Pirates who hit 30 or more home runs in a season
32 members of the Pittsburgh Pirates have hit 30 or more home runs in a MLB season. How many of them can you name?
Clue: Number of home runs (year)
MORE FROM YARDBARKER
Pirates News

Delivered to your inbox

You'll also receive Yardbarker's daily Top 10, featuring the best sports stories from around the web. Customize your newsletter to get articles on your favorite sports and teams. And the best part? It's free!