Found December 03, 2011 on Hall of Very Good: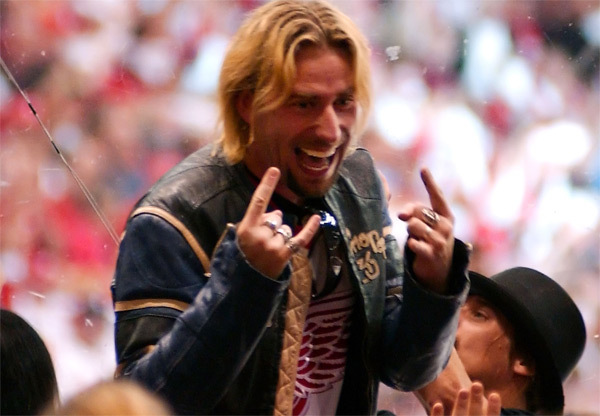 I'm going to say it...making fun of Nickelback was a lot more entertaining BEFORE they were in on the joke.

Allow me to explain.

Last month, some Detroit fans protested the band's appearance during the Lions annual Thanksgiving Day beating vs. the Packers.

I mean, seriously...why should a Canadian rock band play halftime in, perhaps, the most blue-collar city in America during an all-American holiday when a guy like Kid Rock is out there, seemingly, doing nothing?

But the joke was on us. Chad Kroeger and the boys had to go ahead and ruin it...by poking fun at themselves via a video over at Funny or Die.

And...they played halftime.

Now, there's this.
Friday, Atlanta Braves reliever Peter Moylan sent the following tweet out into the Twittersphere:


Funny and true.
Then, Nickelback responded.


Yee-owch.

Now, I'm going to go out on a limb and suggest that even Moylan would probably say it's better watching the National League Rookie of the Year from the bench versus on television, because, well...front row watching Craig Kimbrel would best anything.

But, the fact that the band even responded, when, well...oh, who am I kidding, it's still a blast to poke fun at Nickelback.

As you were, everyone.
Also from The Hall of Very Good
Kid forks friend over Mickey Mantle baseball card
Bill Buckner headed back to Beantown?
Anna Benson 'toying' around with the other Baseball Wives
Original Story:
http://www.hallofverygood.com/2011/12...
THE BACKYARD
BEST OF MAXIM
RELATED ARTICLES
Nickelback, noted for being one of the worst rock bands in recent memory, were almost run out of Detroit on Thanksgiving. Now they might want to steer clear of Atlanta, too. Peter Moylan, a reliever for the Atlanta Braves, tweeted to Nickelback lead singer Chad Kroeger suggesting he attend a Foo Fighters concert to learn how to put on a good show. Kroeger took it upon himself to...
Peter Moylan is a reliever for the Atlanta Braves, apparently. I follow the greatest franchise in the history of sports, so you know, he's not really on my radar. Anyway, this Moylan guy must have gotten back from a Foo Fighters concert and decided Nickelback needed a kick in the ass. The tweet reads "Note to @nickelback please attend a @foofighters concert. That's how...
There was an old joke about oldtime songwriter Steve Allen it dates back a bit, but stay with me. Basically, two guys are talking about great songwriters and the first guys says, "Steve Allen's pretty good. He's written hundreds of songs." The other guy, without a beat, says, "Really? Name two." For all I know, Nickelback may be a pretty good band...
One of my favorite Spring Training experiences in the Cactus League (2003) is Oakland A's relief pitcher Keith Fowlke burning a fan with a terrific one liner as he was warming up in the A's bullpen down the right field line at Phoenix Municipal stadium. Obnoxious White Sox Fan:  "Hey Fowlke, how many saves are you going to blow this year?" Keith Fowlke: ...
The chill in the air and frost on the windows are signals that winter is indeed here. For baseball fans a truer, and much more pleasant sign of winter is the arrival of Baseball's Winter Meetings, which run Monday through Thursday in Dallas. Those four days are a time of excitement and anticipation, when fans need to keep a close eye for e-mail and Twitter alerts as the Braves...
Braves News

Delivered to your inbox

You'll also receive Yardbarker's daily Top 10, featuring the best sports stories from around the web. Customize your newsletter to get articles on your favorite sports and teams. And the best part? It's free!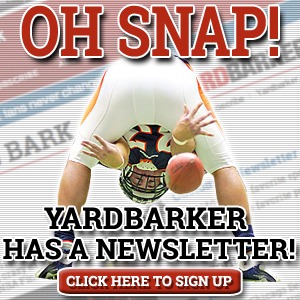 Latest Rumors
Best of Yardbarker

Today's Best Stuff

For Bloggers

Join the Yardbarker Network for more promotion, traffic, and money.

Company Info

Help

What is Yardbarker?

Yardbarker is the largest network of sports blogs and pro athlete blogs on the web. This site is the hub of the Yardbarker Network, where our editors and algorithms curate the best sports content from our network and beyond.