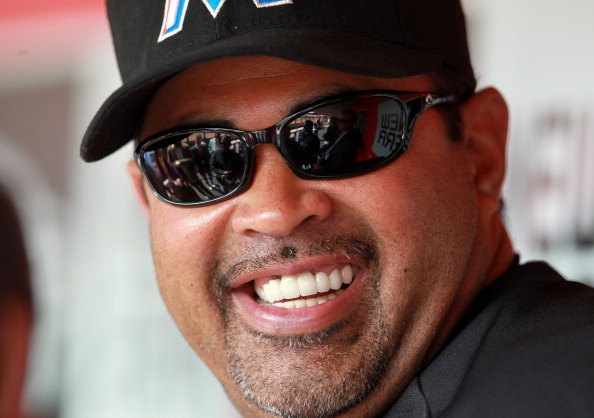 We already knew Ozzie Guillen had an honesty problem (if you consider being too honest a problem). Now I'm getting a little worried that he may have a drinking problem.
The Marlins traveled from Miami where they held their home opener on Wednesday night to Cincinnati for the Reds' home opener on Thursday afternoon. Before the game in Cincinnati, Guillen was asked what he does on the road.
"I go to the hotel bar, get drunk, sleep," Guillen said, according to Eye on Baseball. "I don't do anything else."
Guillen says he doesn't even do much sight seeing when visiting cities.
"I get drunk because I'm happy we win or I get drunk because I'm very sad and disturbed because we lose," Guillen said. "Same routine, it never changes. It's been the same routine for 25, 28 years. It doesn't change. I don't like to go out."
Guillen seems to be pleased that his routine keeps him out of trouble, but we're legitimately concerned for the man's liver. I sure hope he was joking when he said he gets hammered every night, but knowing how truthful he is, that's probably not the case.
Photo Credit: Steve Mitchell-US PRESSWIRE
MORE FROM YARDBARKER
MLB News

Delivered to your inbox

You'll also receive Yardbarker's daily Top 10, featuring the best sports stories from around the web. Customize your newsletter to get articles on your favorite sports and teams. And the best part? It's free!