By: Omar Virani With pitchers and catchers set to report to Spring Training in a month, Prince Fielder has yet to sign with a MLB team. Many teams are reluctant to give him the long term deal he wants because of his weight, but agent Scott Boras knows that some team will end up giving Fielder what he wants. The Big 3, the Yankees, Red Sox and Phillies already have a first baseman locked up, so Fielder's suitors were already limited before the offseason even began. The Los Angeles Angels of Anaheim committed nearly $300 million dollars to Albert Pujols, which made the market for Fielder even smaller. The Marlins, who went on a spending spree this offseason have show down any rumors saying they are interested in Fielder, even after they lost out on the Albert Pujols sweepstakes. That leaves Fielder with only a few options, and we'll take a look at them now. The team that most executives around the MLB think will sign Fielder is the Washington Nationals. Owner Ted Lerner is a billionaire, so the Nationals have no money problems. General Manager Mike Rizzo continues to say that the team plans on going forward with Adam Laroche, but any GM would love to add a big bat like Fielder in the middle of the order. The Nationals are a contending team, with a strong rotation that features Stephen Strasburg, Jordan Zimmerman and Gio Gonzalez. Bryce Harper, the number 1 prospect in the MLB right now is also set to join a batting lineup that already includes Ryan Zimmerman, Jayson Werth and Danny Espinosa. The only reason as why Prince hasn't signed on the dotted line in D.C yet could be a dispute over the length of the contract. Another team that is said to be in the Prince Fielder sweepstakes is the Chicago Cubs. The Cubs have new management, and they have said that they are looking at a "complete rebuild". Cubs Manager Dale Sveum has also said that there is "no way we sign Fielder". The recent acquisition of prized prospect Anthony Rizzo also seems like the Cubs are out of the Fielder sweepstakes. Seattle Mariners GM Jack Zduriencik was the GM of the Brewers when they drafted Fielder, so the link between Fielder and the Mariners has been there from the start. Seattle desperately needs a left handed power hitter in their lineup, and they have the cash needed to lure Fielder to Seattle, but I doubt Fielder will want to sign with a basement team. The Mariners also may have seemed to move on from Fielder after trading All-Star Rookie Michael Pineda to the Yankees for Jesus Montero. This last option seems like a long shot, but I believe it will happen. Prince Fielder will sign with the Texas Rangers. Even after signing Japanese sensation Yu Darvish, the Rangers have enough money after making it to the World Series the past two seasons, drawing over 3 million fans in attendance and they recently just signed a new television deal. Adding Prince would make the Rangers lineup even more deadly. Imagine a batting order of something along the lines of: Elvis Andrus, Ian Kinsler, Josh Hamilton, Adrian Beltre, Prince Fielder, Nelson Cruz, Mike Napoli, David Murphy and Mitch Moreland. 7 of the 9 hitters in that lineup are power threats at every at bat. Fielder in Texas would surely also add to the Rangers-Angels rivalry, as Fielder and Pujols would still be competing in the same division, but this time in the American League. If Fielder signs with the Rangers, they automatically become my favourite to win the World Series this year… Third times the charm, remember?
Original Story:
http://www.thesportsofa.com/?p=3481
PLAYERS:
Prince Fielder
,
Scott Boras
,
Albert Pujols
,
Adam LaRoche
,
Stephen Strasburg
,
Gio Gonzalez
,
Bryce Harper
,
Ryan Zimmerman
,
Jayson Werth
,
Danny Espinosa
,
Anthony Rizzo
,
Jack Zduriencik
,
Michael Pineda
,
Jesus Montero
,
Elvis Andrus
,
Ian Kinsler
,
Josh Hamilton
,
Adrian Beltre
,
Nelson Cruz
,
Mike Napoli
,
David Murphy
,
Mitch Moreland
TEAMS:
Milwaukee Brewers
,
Boston Red Sox
,
Los Angeles Angels
,
Miami Marlins
,
Washington Nationals
,
Chicago Cubs
,
Seattle Mariners
,
New York Yankees
,
Texas Rangers
MORE FROM YARDBARKER
MLB News

Delivered to your inbox

You'll also receive Yardbarker's daily Top 10, featuring the best sports stories from around the web. Customize your newsletter to get articles on your favorite sports and teams. And the best part? It's free!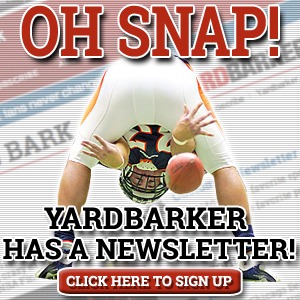 Latest Rumors
Best of Yardbarker

Today's Best Stuff

For Bloggers

Join the Yardbarker Network for more promotion, traffic, and money.

Company Info

Help

What is Yardbarker?

Yardbarker is the largest network of sports blogs and pro athlete blogs on the web. This site is the hub of the Yardbarker Network, where our editors and algorithms curate the best sports content from our network and beyond.