TOP OF THE SYSTEM A look at how the current top 20 prospects did today.  Note that this list doesn't include players currently in the majors. If a player is in the majors, he will be removed, everyone below him will be shifted up a spot, and a new player will be added to the bottom of the list. Rankings are from the pre-season rankings, and links to each prospect writeup can be found by clicking the player names below. Players who weren't in the original top 20 are linked to their player page on the site. 1. Gerrit Cole, RHP, Indianapolis (3-3, 3.67) – DNP 2. Jameson Taillon, RHP, Altoona (3-5, 2.91) – DNP 3. Gregory Polanco, CF, Bradenton (.310) – 1-for-4 4. Alen Hanson, SS, Bradenton (.290) –  2-for-4, 3B 5. Luis Heredia, RHP, Extended Spring Training (Luis Heredia Close to Joining West Virginia) 6. Josh Bell, RF, West Virginia (.276) – 0-for-2, 3 BB 7. Barrett Barnes, CF, West Virginia (.220) - Low-A DL 8. Tyler Glasnow, RHP, West Virginia (3-0, 2.31) – DNP 9. Kyle McPherson, RHP, Indianapolis (0-1, 19.29) – Triple-A DL 10. Nick Kingham, RHP, Bradenton (6-2, 3.21) – DNP 11. Clay Holmes, RHP, West Virginia (1-3, 6.08) - DNP 12. Dilson Herrera, 2B, West Virginia (.310) –  1-for-5, 2 Runs, SB 13. Tony Sanchez, C, Indianapolis (.290) –  0-for-3, BB 14. Wyatt Mathisen, C, West Virginia (.185) – Low-A DL 15. Adrian Sampson, RHP, Bradenton (2-1, 6.10) – DNP 16. Vic Black, RHP, Indianapolis (0-2, 2.63) – Triple-A DL 17. Andy Oliver, LHP, Indianapolis (3-2, 2.87) - DNP 18. Jin-De Jhang, C, Extended Spring Training 19. Stolmy Pimentel, RHP, Altoona (2-3, 3.70) – DNP 20. Jordy Mercer, SS, Indianapolis (.333) - In Majors   ORDER YOUR 2013 PROSPECT GUIDE The 2013 Prospect Guide is now available, and is the perfect resource to follow the minor league system during the 2013 season. You can order your copy on the products page of the site. Order together with the 2013 Annual and save $5!   DAILY SUMMARY Top Pitcher: Orlando Castro LHP (5-3, 2.10) – 5.0 IP, 9 H, 3 R, 2 ER, 0 BB, 5 K, 0 HR Top Hitter: Raul Fortunato, RF (.262) –  4-for-5, 2B, HR, 3 RBI Home Runs: Matt Hague (4) Raul Fortunato (3) Jonathan Schwind (1)   AAA: INDIANAPOLIS INDIANS   Box Score Result: Buffalo 6, Indianapolis 5 Starting Pitcher: Brooks Brown, RHP (3-1, 4.33) -5.0 IP, 9 H, 5 R, 5 ER, 1 BB, 3 K, 3 HR Top Hitter: Chase d'Arnaud, SS (.333) – 3-for-5, 2B, 2 RBI Other Notable Performers: Eric Cordier, RHP (7.31) – 2.0 IP, 0 H, 0 R, 0 ER, 0 BB, 5 K, 0 HR Matt Hague, 1B (.296) – 1-for-4, HR, 2 RBI Game Notes: Brooks Brown started the game off poorly today, allowing four first inning runs. He allowed just one run over the next four innings, but Indianapolis could not overcome the early deficit. Kyle Waldrop returned from the disabled list, pitching for the first time in five weeks. He gave up a run in his only inning of work. Eric Cordier finished out the game for Indy, retiring five of the six batters he faced with strikeouts. The Indians scored three runs in the ninth, falling just short of the comeback. Chase d'Arnaud collected three hits in his second rehab game with Indianapolis, just one day after a hitless debut. Matt Hague homered for the third time in his last four games. Indianapolis was 5-for-5 in stolen base attempts. Felix Pie stole two bases, giving him 20 on the season.   AA: ALTOONA CURVE    Altoona's game starts at 6pm today. We will update this post after it is completed. Please check back later for results and recap.   A+: BRADENTON MARAUDERS   Hanson has turned things around in May Box Score Result: St Lucie 8, Bradenton 2 Starting Pitcher: Robby Rowland, RHP (2-3, 4.81) – 4.0 IP, 3 H, 2 R, 2 ER, 2 BB, 1 K, 0 HR Top Hitter: Alen Hanson, SS (.290) – 2-for-4, 3B Other Notable Performers: Gregory Polanco, CF (.310) – 1-for-4 Willy Garcia, RF (.221) – 2-for-4, 2B Game Notes: Robby Rowland lasted just four innings before giving way to Matt Benedict, who eventually picked up the loss. Rowland usually relies on control and groundballs, but today he walked two batters, hit two more and had just three groundouts, compared to eight outs in the air. The loss by Benedict was his 14th in a row since joining Bradenton last year. Alen Hanson had two hits, including his fifth triple of the season. He is now hitting .326 in 23 games in May. The Bradenton error bug seems to have bit Gregory Polanco, who made his sixth error of the season today, setting a career high. Last year he made three all season.   A: WEST VIRGINIA POWER Box Score Result: West Virginia 8, Lakewood 3 Starting Pitcher: Orlando Castro LHP (5-3, 2.10) – 5.0 IP, 9 H, 3 R, 2 ER, 0 BB, 5 K, 0 HR Top Hitter: Raul Fortunato, RF (.262) –  4-for-5, 2B, HR, 3 RBI Other Notable Performers: Ryan Hafner, RHP (3.99) – 2.0 IP, 0 H, 0 R, 0 ER, 0 BB, 4 K, 0 HR Josh Bell, RF (.276) – 0-for-2, 3 BB Stetson Allie, DH (.346) – 2-for-5, RBI Game Notes: Raul Fortunato drove in three runs and Jonathan Schwind added a two-run homer, as West Virginia moved to 28-22 on the season with their seventh win in a row. Stetson Allie drove in his league leading 47th run of the season. Josh Bell drew three walks, giving him 21 in the month of May, after walking just five times in April. Orlando Castro continued his impressive season, picking up his fifth win of the year. In 55.2 innings, he has walked just five batters and he has yet to allow a walk or home run to a left-handed batter all year. Ryan Hafner threw two perfect innings, striking out four of the six batters he faced. He now has 41 strikeouts in 29.1 innings. Kawika Emsley-Pai was added to the active roster. Wyatt Mathisen was placed on the disabled list. He was hit by a pitch Thursday, had to leave the game and hasn't played since.
Original Story:
http://feedproxy.google.com/~r/Pirate...
MORE FROM YARDBARKER
Pirates News

Delivered to your inbox

You'll also receive Yardbarker's daily Top 10, featuring the best sports stories from around the web. Customize your newsletter to get articles on your favorite sports and teams. And the best part? It's free!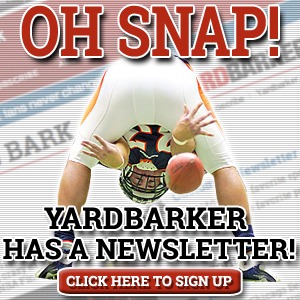 Latest Rumors
Best of Yardbarker

Today's Best Stuff

For Bloggers

Join the Yardbarker Network for more promotion, traffic, and money.

Company Info

Help

What is Yardbarker?

Yardbarker is the largest network of sports blogs and pro athlete blogs on the web. This site is the hub of the Yardbarker Network, where our editors and algorithms curate the best sports content from our network and beyond.