Found December 26, 2012 on Athlon Sports:
From Athlon Sports:
Self-proclaimed Star Wars nerd and knuckleball pitching sensation R.A. Dickey tweeted out a picture of his favorite Christmas present on Tuesday.
"Maybe my favorite gift all year. Thank you Lucas Film," Dickey tweeted.
No, thank you Dickey for giving us the Christmas treat of seeing a grown man (and Cy Young Award winner) in a onesie.
Original Story:
http://www.athlonsports.com/overtime/...
THE BACKYARD
BEST OF MAXIM
RELATED ARTICLES
R.A. Dickey is the definition of a late bloomer. He made his first All-Star appearance and won his first Cy Young Award last season as a member of the New York Mets at age 37. That is incredibly old for a player to be enjoying his best season as a pro. Is it possible that the right-hander has discovered the Fountain of Youth? Judging by the Star Wars onesie Dickey apparently gotā€...
Everybody knows the key to a good knuckleball is movement. What makes former New York Mets pitcher R.A. Dickey so special is that not only does his knuckleball possess crazy movement it also comes at you at 73-75mph, sometimes reaching near 80mph. Check out the movement below and take notice not only of the ballā€™s [...]
New team, new deal, new pajamas. It was a smashing month for RA Dickey. Contract talks may have failed with the Mets, but the Toronto Blue Jays starter had a great close to the year with a Christmas gift from LucasFilms. Not really a big fan of the adult onesie, but Dickey seems to pull [...]
R.A. Dickey pens bittersweet farewell to the team and city that gave him a 'chance'
Here is Toronto Blue Jays third baseman Brett Lawrie playing ā€œEdward 40 Hands.ā€ The object of this drinking game is to tape a 40 oz. of beer to your hand(s) and not take them off until you are finished drinking them. Picture and story via millerparkdrunk.com
The Blue Jays have turned over much of their team this winter, but they`re still depending on a bounceback season by Jose Bautista. Will they get it?
Over the last three years, R.A. Dickey has basically been my favorite* baseball player. A couple of weeks ago, he was traded from my favorite baseball team, the New York Mets, to the Toronto Blue Jays. I could break down the trade for you from a sabermetric perspective, point out the wins and losses each team might expect to gain or lose. I could talk about the prospects involved...
Shortly after trading National League Cy Young Award winner R.A. Dickey to the Toronto Blue Jays, New York Mets general manager Sandy Alderson insisted that his team is still "not punting on 2013." However, the start of spring training is only six weeks away, and the Mets do not have anything even resembling a competed roster. With many top names off the market, the Mets...
Free-agent pitcher Aaron Laffey signed a minor-league deal with the New York Mets, the team announced Thursday. The 27-year-old lefty logged 100 2/3 innings last season in 22 appearances for the Toronto Blue Jays last season, posting a 4-6 record. He started 16 games.
The Mets haveĀ announcedĀ the signing of Aaron Laffey to a minor league deal. The 27-year old left-hander pitched to aĀ Ā 4.56 ERA with 4.3 K/9 and 3.3 BB/9 in 16 starts and six relief appearances for Toronto last season. He also spent time pitching in Triple-A Las Vegas, which is where the Mets are moving their Triple-AĀ affiliateĀ into in 2013. He posting a 4.52 ERA with 5.4 K...
Ben and Sam answer listener emails about Ian Kinsler, how to decide when it`s time to change GMs, R.A. Dickey and the dome, and more.
Blue Jays News

Delivered to your inbox

You'll also receive Yardbarker's daily Top 10, featuring the best sports stories from around the web. Customize your newsletter to get articles on your favorite sports and teams. And the best part? It's free!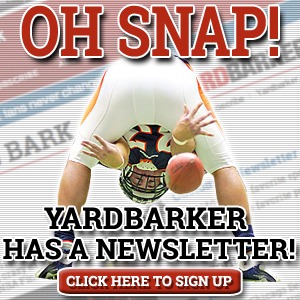 Latest Rumors
Best of Yardbarker

Today's Best Stuff

For Bloggers

Join the Yardbarker Network for more promotion, traffic, and money.

Company Info

Help

What is Yardbarker?

Yardbarker is the largest network of sports blogs and pro athlete blogs on the web. This site is the hub of the Yardbarker Network, where our editors and algorithms curate the best sports content from our network and beyond.