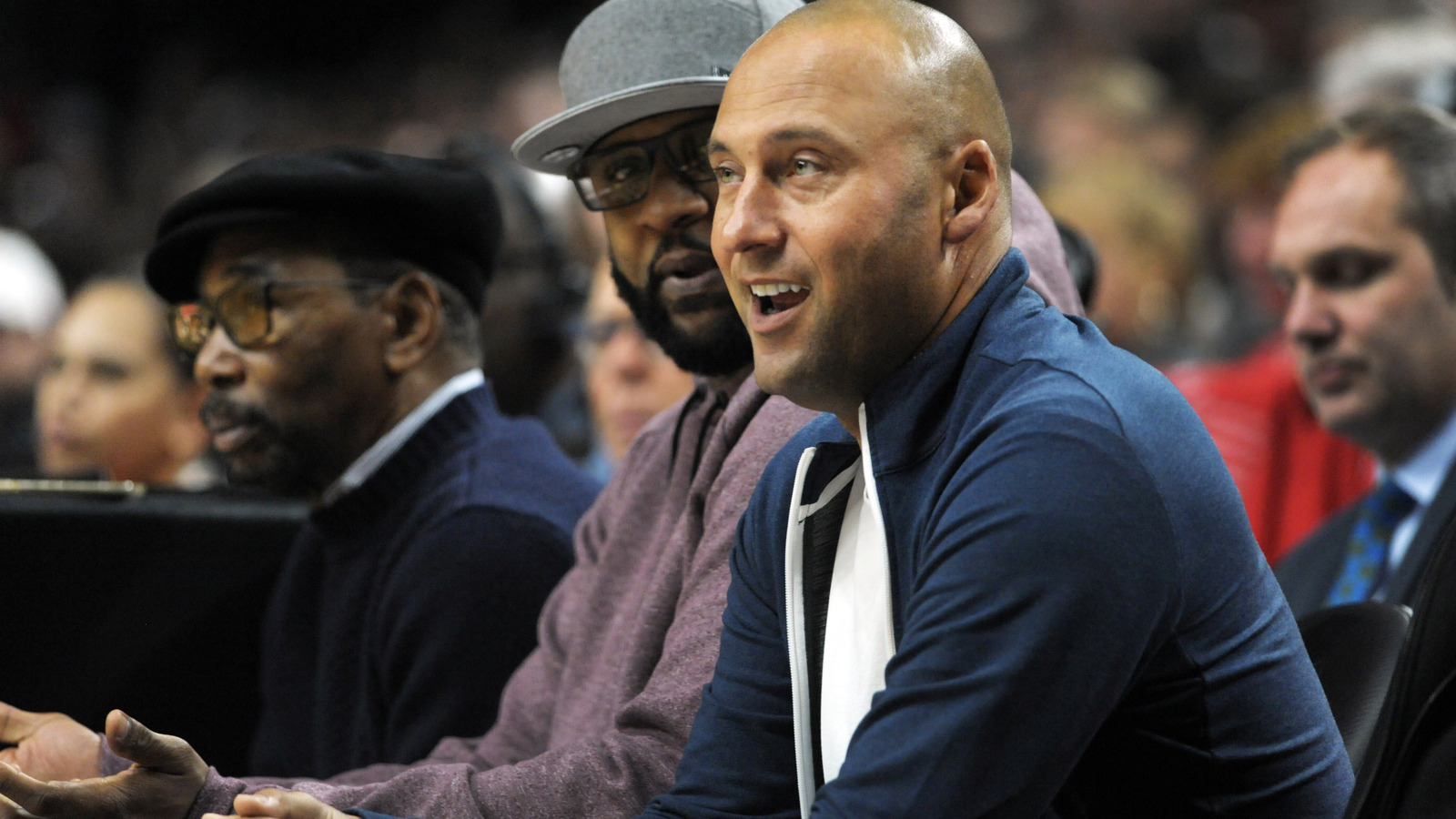 Derek Jeter is joining forces with Jeb Bush to buy the Marlins.
Steve Dykes-USA TODAY Sports
A pair of high-powered bidders are reportedly joining forces to try and purchase the Miami Marlins.
According to Douglas Hanks of the Miami Herald, former New York Yankees shortstop Derek Jeter and former Florida governor Jeb Bush have teamed up in a bid to purchase the Marlins from Jeffrey Loria.
The sources said Wayne Rothbaum, a New York financier, is the duo's primary rival for the franchise.
Jeter and Bush make for a somewhat unlikely pairing, but they've clearly decided teaming up is the best course of action to secure the franchise. Both have been interested for some time now, but they were previously bidding against each other rather than with each other.
QUIZ: Name every captain in New York Yankees history
There have been 15 captains in the history of the New York Yankees. The tradition began in 1903, although there is some historical speculation and controversy surrounding that. In 1939 following the death of a captain, manager Joe McCarthy declared there would never be another captain of the Yankees. Owner George Steinbrenner brought the tradition back in 1976. Currently, the position is vacant. Can you name all 15 of the Yankee captains?
Clue: Position/Tenure as captain/Years active
MORE FROM YARDBARKER
MLB News

Delivered to your inbox

You'll also receive Yardbarker's daily Top 10, featuring the best sports stories from around the web. Customize your newsletter to get articles on your favorite sports and teams. And the best part? It's free!