Denver, CO. The undisputed face of the Colorado Rockies franchise. One of the best shortstops in the game today. One of the biggest sports stars in the state of Colorado. Troy Tulowitzki is all of these things, and for six years now, Rockies fans have gotten to know and appreciate all of the amazing skills that Tulo brings to the baseball diamond. Ever since he was part of that unbelievable 2007 run to the World Series, he has shown baseball fans what a truly unique talent he is. The 27-year-old shortstop combines great size, power at the plate, and a rocket right arm. The things that he can do on the field are so rare to find in one single player. Anyone who knows the game knows how talented he is, as prior to this season beginning, his peers voted him as the 4th best player in all of Major League Baseball. All of these things add up to something that the Colorado Rockies franchise, and the men in charge up in their ivory tower, should consider this winter….while he is still in his prime….trading Troy Tulowitzki. Trade "The Franchise"? Really? Yes. Make no mistake, I understand how rare his skill set is, and his talent level is so very hard to find. But there are a few cold, hard truths that cannot be overlooked. I know so many fans around Denver and the baseball world think it would be ridiculous to even consider dealing the star shortstop away to another team. But hear me out, as I do believe it is just something to ponder, and consider if the deal was right….Botton line, Troy Tulowitzki has been disappointing. Has he been very good? Yes. Has he been great, and proven to be a player who comes through in the clutch? Absolutely not. Troy has a career batting average of .292, with yearly averages of 20 or so HR's and 90 or so RBI. His defense is eye-popping at times, as that rifle from the shortstop position is matched by few in the history of baseball. What he can do is amazing at times, as he has shown glimpses of his true superstar talent level. But again, back to the cold, hard facts. In 6 full seasons in Denver, he has missed significant portions due to injury in 3 of them, including this year. Why is this? Probably the fact that he plays the most demanding position on the field, and he is 6'4″, which could put extra stress on his long frame. Most players his size end up at first base or a corner outfield position, which gives their bodies a break as time goes on. Troy has had issues in his core area the past few years, with injuries to his legs and groin. This is not a good sign as he approaches his 30′s. He is in the prime years of his career, and is already dealing with things that typically strike a much older player. If he is already having trouble staying on the field, what are the odds that he gets healthier as he gets older? Let's be real. And in recent memory, when he has been on the field, he hasn't exactly been tearing it up. Can you think of any big-time, late game hits he produced that catapulted the Rockies to victory? Me either. Simply put, he is one of the most overrated players in MLB. The team was bad with him this year, and is bad without him. The fact that he is still pretty young is why the Rockies should look into trading him this winter. His value is still extremely high, and the organization could get a boatload in return. Todd Helton is probably done, folks. He wants to come back, but the odds are against him. Even if he does, do the Rockies want to count on him in 2013? It would be foolish to. Colorado needs to look ahead into the future, and plan for life after Todd. Trading Troy Tulowitzki soon could aid in this. Trust me, there are countless teams who would come to the forefront if they knew Troy was available. What could Colorado get in return? Well, forget about pitching, as every route has been attempted there. They might as well hope that some of the young guys develop in the next few years, and a couple emerge as good pitchers. They could go for a couple of established, young players at positions of need. Obviously, a first baseman would come to mind, and a high quality middle infielder would be desirable too. The emergence of Josh Rutledge would also make trading Troy Tulowitzki less painful. The Rockies could keep him at shortstop, and see him grow in a role where he already looks good in. Landing two or three young stars in a deal involving Tulo is not unrealistic. Striking while he is still in his prime is the key, and doing so in the next few months is the perfect time. I am aware, trading Troy Tulowitzki would be an immediate public relations nightmare. It would take months, if not years for fans to forgive the organization for doing such a thing. But the educated fan knows he has not lived up to his potential so far. The odds are that he won't ever, either. Part of it is not his fault, as injuries are obviously out of his control. Although hugely gifted as a baseball player, Tulo is not a great player, instead he is just a very good player. Because of the fact that so many other teams view him as a great player, the time to sell is now. For the Colorado Rockies to be a factor long-term, and be a yearly contender like all of their fans want, exploring a trade and dealing Tulo away would be the smartest thing of all. Denver Sports by J Simp
The post Why the Colorado Rockies should consider trading Troy Tulowitzki appeared first on Denver Sports Chat.
Original Story:
http://feedproxy.google.com/~r/Denver...
MORE FROM YARDBARKER
Rockies News

Delivered to your inbox

You'll also receive Yardbarker's daily Top 10, featuring the best sports stories from around the web. Customize your newsletter to get articles on your favorite sports and teams. And the best part? It's free!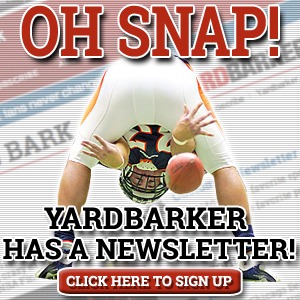 Latest Rumors
Best of Yardbarker

Today's Best Stuff

For Bloggers

Join the Yardbarker Network for more promotion, traffic, and money.

Company Info

Help

What is Yardbarker?

Yardbarker is the largest network of sports blogs and pro athlete blogs on the web. This site is the hub of the Yardbarker Network, where our editors and algorithms curate the best sports content from our network and beyond.