The Home Run Derby is something that baseball fans look forward to at the All-Star break. It is often more exciting than the All-Star Game itself the following night. In fact, I can state that it is, as no Home Run Derby ever ended in a tie and prompted an ignorant commissioner to get involved to shake things up a bit. But that same ignorant commissioner did find the need to get involved in adding a new rule to the Derby. MLB would select two captains – one from the American and National League each – and the two captains would choose three players from each side to compete in the eight man field. Little did that commissioner ever think that by adding such a stipulation would taint the entire event. Last night, Kansas City was a disgrace. The fans were absolutely shameful. I am sure that I may hear it from a few Royals fans – although nobody had heard from them for the past two or three decades until last night – but they failed to show any class whatsoever in their appalling treatment of the captain of the A.L. squad, last year's defending champion, New York Yankees 2B Robinson Cano. How the fans treated Cano last night was beyond classless. Cano was chosen to represent the A.L. and after careful consideration, he chose Toronto Blue Jays RF Jose Bautista, Los Angeles Angels RF Mark Trumbo and Detroit Tigers 1B Prince Fielder. The fans had a problem that Cano did not choose Royals 1B Billy Butler. In case you are interested in stats, Butler has 16 HR at the break. Bautista (27) and Trumbo (22) have far more, and Fielder, who won his second derby contest last night, was obviously another solid choice. And in the end, Cano's A.L. squad defeated Matt Kemp's N.L. squad by a resounding score of 60 – 21, so clearly, Cano did fairly well in his selection skills. Not to mention outside of Kaufman Stadium with all of those self-proclaimed fairweather Royals fans for a day, nobody wanted to see Butler in the competition. But this is not the first time this happened. When Fielder omitted Justin Upton when the contest was played at the home of the Arizona Diamondbacks, fans booed when Fielder batted and throughout other times. But last night was worse. To his credit, Cano tried to hold it together. Unfortunately, he was unable to hit any home runs. As badly as I felt for Cano, I felt even worse for his chosen pitcher, who, just happened to be his father, Jose. C.C. Sabathia and Curtis Granderson came out to help try to calm down their teammate and his father, to which Royals fans also booed mercilessly. Again, just showing that they have absolutely no class whatsoever. Cano plays for the Yankees. He said he is used to getting booed. I have no problem with a fan booing a player during a game, even if it is someone who plays the game with class and dignity such as Cano. But that is during a game that counts in the standings and could determine a possible playoff spot down the road. Not in an exhibition that is put on strictly for the fans. But it should be for fans who can handle hosting it, and the Royals proved last night that they never deserve that opportunity again. That was simply too much, and they should be ashamed. The fact that Cano's father Jose had to witness the ignorance of Kansas City while pitching to his son was also shameful. But I'm sure that they will not be. Throughout Twitter and other social media outlets, Royals fans were actually proud of their actions. They thought that they were right. That just proves how ignorant they truly are. While I blame the classless, ignorant people in Kansas City, the ignorant commissioner who I loathe to even mention is also to blame. He was the one who put Cano in this position in the first place. Should Cano pander to the classless and ignorant at the expense of millions of others? And I am not just talking about the fans. This event is for the fans, but it is also for charity. So every time a player fails to hit a home run, it is the Boys and Girls clubs who suffer. But that is just fine with Kansas City and their lack of dignity and class. They aren't even smart enough to think about that fact. They aren't smart enough to think about much. The bottom line is that this is an exhibition for the fans. Cheer who you like, and boo briefly during an introduction if you must. But once the competition begins, just let it be. If you want to come out and blast me with your rude, ignorant, classless comments, then feel free. After the showing that you put on last night, nothing people like you would possibly come up with to say could even bother me. I never let the words of the lowest, classless, ignorant people bother me. They mean nothing. For they are not truly fans in the first place.  
Original Story:
http://www.hardballchat.com/2012/07/r...
MORE FROM YARDBARKER
MLB News

Delivered to your inbox

You'll also receive Yardbarker's daily Top 10, featuring the best sports stories from around the web. Customize your newsletter to get articles on your favorite sports and teams. And the best part? It's free!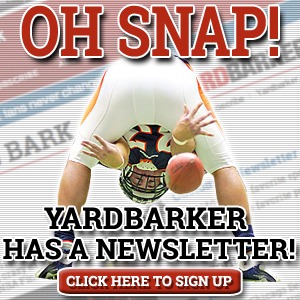 Latest Rumors
Best of Yardbarker

Today's Best Stuff

For Bloggers

Join the Yardbarker Network for more promotion, traffic, and money.

Company Info

Help

What is Yardbarker?

Yardbarker is the largest network of sports blogs and pro athlete blogs on the web. This site is the hub of the Yardbarker Network, where our editors and algorithms curate the best sports content from our network and beyond.