Ruben Tejada has been fantastic at the top of the Mets lineup. Let's hop in our blue and orange Delorean and type in the date Dec 4 2011.  Now let's get this bad boy up to 88 mph (faster than a Chris Young fastball), and go back in time. "John from Queens, you're on the FAN", comes over the radio as the car appears on Roosevelt Ave.  "Tanks fuh takin' my cawl.  Tuh-hadah is a nice playa, but he ain't no How-Zay Rayiz, ok?  Dere's no way we can skaw runs wit dis kid battin leed awf!  I'm sorry, but duh Wilponz bedduh sell da team!" On December 4th 2012, when Jose Reyes took his talents to south beach, I had the exact same thoughts.  From the small sample size we saw with Tejada, we knew two things.  The kid could catch the ball, and he couldn't really hit.  We were going from the most dynamic leadoff hitter in the game, to someone with an OPS around .650 after his first 550 career at-bats.  We were looking at another Rey Ordonez, just not as good in the field. Tejada didn't exactly get off on the right foot with management or the fans coming into Spring Training.  Like with many of the Latin players, he needed to have all of his Visa paperwork taken care of before reporting.  And of course, he didn't.  Nothing like having a job handed to you and not being prepared. But something has clearly clicked with Ruben when he finally did show up to camp.  His approach at the plate has been nothing short of amazing.  He has been routinely getting into 8 to 10 pitch at-bats, and making pitchers work.  He used to be a slap hitter that couldn't catch up with a mediocre fastball.  Nowdays he's driving the ball, although not with home run power, but with line drives to the gaps. It's clear that hitting coach Dave Hudgens had a plan for Ruben, and he's executing it.  Although he's only 40 games into this season (due to a leg injury), Ruben's numbers are way up across the board. Who would have thought that 40 games into his season, Tejada would be posting these kind of numbers .323 AVG  .382 OBP  .788 OPS Tejada has already scored 26 runs this season in only 174 at bats.  Last year in 376 he had 31 runs scored.  You get on base, you score runs.  Plain and simple.  The one other promising stat I have come across is Ruben's doubles.  He's already got 13 in 174 at bats.  That translates into 45 doubles over a full season. Ruben had been a huge surprise for the Mets this year and he's quickly becoming a favorite not only of mine, but of many other Mets fans.  The kid "gets it".  Just like many other kids on this team.  Terry Collins and his staff seem to be a perfect fit for Ruben's development.  He's a keep guys!
Original Story:
http://dailystache.net/archives/2436?...
MORE FROM YARDBARKER
Mets News

Delivered to your inbox

You'll also receive Yardbarker's daily Top 10, featuring the best sports stories from around the web. Customize your newsletter to get articles on your favorite sports and teams. And the best part? It's free!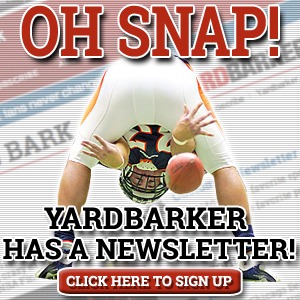 Latest Rumors
Best of Yardbarker

Today's Best Stuff

For Bloggers

Join the Yardbarker Network for more promotion, traffic, and money.

Company Info

Help

What is Yardbarker?

Yardbarker is the largest network of sports blogs and pro athlete blogs on the web. This site is the hub of the Yardbarker Network, where our editors and algorithms curate the best sports content from our network and beyond.