Found July 24, 2012 on Pirates Prospects:
In yet another paradigm shift in this bizarro-world Pirate universe we now live in, the Pirates acquired Wandy Rodriguez on Tuesday night from the Astros for three Pirate prospects — Rudy Owens, Robbie Grossman, and Colton Cain.  In our recent mid-season update, we had those three ranked 7th, 9th, and 20th, respectively.
For Tim's "First Pitch" piece tonight, he will be examining the trade from the Trade Surplus angle using the Prospect Trade Surplus Values we re-developed on the site here last month.  This article will take a look at what exactly we gave up.
At first glance, I'm guessing that the Houston Astros really wanted Texas-themed players, so let's be thankful that Jameson Taillon wasn't in the deal.  Both Cain and Grossman attended high school in Texas and were both University of Texas recruits snatched away by the Pirates.  Apparently Owens just likes barbeque and that was good enough for the Astros.
Rudy Owens (draft 2006) has had a resurgent season in 2012 after he never got on track in 2011.  This year in 19 starts over 117 innings, Owens had a 3.14 ERA/3.87 FIP.  His strikeouts were up (6.52/9 versus 5.69/9 in 2011) and his walks were down (1.92/9 versus 2.56/9 in 2012).  Owens had definitely put himself in the mix to be called up to the Pirates and inserted in the rotation, if need be.  And that was something you couldn't say with certainty after his lackluster 2011.  For the Astros (moving to the AL West in 2013), I'm not sure how a flyball lefty (37.9% groundball rate) is going to do in the bandbox of a stadium that is Minute Maid Park, while pitching to the stacked lineups in that division of the Rangers and Angels.  For the Pirates, he would probably be a decent #4 or good #5, but in the AL West he's probably going to max at a #5.
Robbie Grossman (draft 2008) really boosted his trade value after returning from his imposed 1 week suspension in June.  His season stats of .262/.374/.403 (777 OPS) belie how hot he has been in June/July with OPS's of 956 in June and 902 in July.  He's a walk machine and has greatly cut down his strikeouts over the years.  I was fairly impressed with Grossman on my recent visit to Akron to watch the Curve play the Aeros.  For a stat-minded GM like Jeff Luhnow, this was a very shrewd pickup.  I think Grossman will be a solid CF and provide a few 2-3 WAR seasons for the Astros.  It's easy to put him in the Nate McLouth mold, especially since everyone is jaundiced by Nate's horrible 2012 effort here, but Grossman is not going to "wow" people but will be solid.
I've been higher on Cain (draft 2009) than I probably should have been for years.  The early reports of him throwing mid-90′s from the left side were intriguing, but Cain as a starter could never replicate that.  He sits 88-91, typically, and has never had a good enough out pitch to get the strikeout ratios you want to see.  This year in 16 starts over 75 innings, Cain had a 4.20 ERA/4.85 FIP.  His strikeout rates have dropped each year in the system to his current 6.12/9 in 2012, while his walks were at 3.00/9 this year.  Interestingly, Cain has turned himself into more of a groundball pitcher as he has moved through the system, going from 30.0% GB to 45.9% GB from 2010 to 2012.  As much as I was holding out hope that Cain could be a #3 or #4 starter, I was starting to resign myself to the fact that he could just be a reliever.
The key to the whole trade will be finding out how much money the Astros are kicking in towards Wandy's salary, because as of right now it appears the Pirates gave up too much for what they are getting back, if you factor in Rodriguez's salaries through 2014.  Tim and I were estimating it over the phone and we were thinking the Pirates need 1/2 of Rodriguez's salary commitment to come back in the deal in order to  make this break even.
Original Story:
http://feedproxy.google.com/~r/Pirate...
THE BACKYARD
BEST OF MAXIM
RELATED ARTICLES
After it was announced that Starling Marte would be promoted tomorrow, I started getting the following question on Twitter: Do you think the Pirates will make any more moves now that Starling Marte is up? My answer: yes. My reasoning: look at the pitching. The pitching staff has been strong this year. Not only has it been strong, but it has depth. Jeff Locke, Justin Wilson, and previously...
Starling Marte will arrive tomorrow. We can put the #FreeStarlingMarte hash tags away. Mission accomplished. I've been saying one thing about Marte since his hot streak at the end of June: let's be patient. Everyone wanted to call him up after he exploded for nine games at the end of June. My stance on July 1st: give him a month to see if he was legit, and to make sure this wasn't...
The Pittsburgh Pirates have placed right-handed pitcher Duke Welker on the Indianapolis disabled list per a team press release. Welker was placed on the DL with right-forearm tightness. In 21 appearances with Indianapolis, Welker posted a 2.42 ERA in 26 innings, with a 24:17 K/BB ratio. His walks were up from his time in Altoona, when he posted a 2.31 ERA in 23.1 innings, along with...
One day after trading away two of their top twenty pitching prospects, Rudy Owens and Colton Cain, the Pirates send some big names to the mound in the minors. Top prospects Gerrit Cole and Jameson Taillon, along with rising prospect Clay Holmes all take the mound tonight. Zack Dodson also takes the mound, as he now moves up the left-handed pitching chart with two lefties gone from...
We have four former Pittsburgh Pirates players born on this date, plus on trade of note that involved a Hall of Fame player leaving Pittsburgh. Earlier this morning, we covered the Pirates career of Doug Drabek, the last Cy Young Award winner in team history. That article can be read here. John Fredland has his daily Jolly Roger Rewind today, and it covers an unusual ending with...
Well the word is out, Starling Marte will meet the Pittsburgh Pirates Baseball Club in Houston.  A promotion!  He is free. Soooooooooo Thanks Chris. Anyway. It was bound to happen. I still think it is the wrong move to make. Marte has been good, not great at Triple A. The reasons why for and against [...]
There are a lot of things to be discussed right now, but before we start discussing them we need to get the obvious thing out of the way: the Pirates traded for Wandy Rodriguez last night and they sent Rudy Owens, Robbie Grossman, and Colton Cain to the Astros in return. There are some particulars that need hashed out: the Astros owe Rodriguez $13 million in 2013, when he'll...
PITTSBURGH (AP) -- The Pittsburgh Pirates have acquired left-hander Wandy Rodriguez from the Houston Astros for three minor league players. The Pirates also get cash in the trade that was announced Tuesday night after losing to the Chicago Cubs 5-1. Pittsburgh is sending left-handers Rudy Owen and Colton Cain and outfielder Robbie Grossman to Houston. Hoping to make the playoffs...
The Pittsburgh Pirates have acquired veteran lefty Wandy Rodriguez from the Houston Astros according to Jon Heyman of CBSSports. He adds that the Astros will also send money to the Pirates in the deal. Rodriguez, 33, is 7-9 with a 3.79 ERA, 0.9 HR/9, 2.2 BB/9 and 6.1 SO/9 in 130.2 innings with the Astros this season. Image by post406 under the Creative Commons License Agreement.
MLB News

Delivered to your inbox

You'll also receive Yardbarker's daily Top 10, featuring the best sports stories from around the web. Customize your newsletter to get articles on your favorite sports and teams. And the best part? It's free!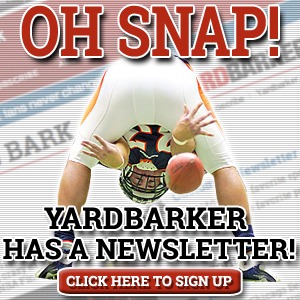 Latest Rumors
Best of Yardbarker

Today's Best Stuff

For Bloggers

Join the Yardbarker Network for more promotion, traffic, and money.

Company Info

Help

What is Yardbarker?

Yardbarker is the largest network of sports blogs and pro athlete blogs on the web. This site is the hub of the Yardbarker Network, where our editors and algorithms curate the best sports content from our network and beyond.