2 YRS $4M 0 Filled Holes for Tigers!
The Detroit Tigers have attempted to fill another hole they had to address this off season by signing a 2nd baseman yesterday. Most of the talks have swirled around free agents Kelly Johnson and Maicer Izturis to fill the gap at 2B for us, but Dave Dombrowski has shocked us all and instead re signed Ramon Santiago! The deal was reported to be around $4M over the next 2 years and it appears he will be splitting time with the worst defensive 2B in the league (Ryan Raburn) in 2012! I can't say I am shocked by this move, since "Dummy" moves like this have become standard around here. It is not only a useless signing for the Tigers but more importantly one that we have to question! What hole does it fill? What sense does it make? Why did  you do it? These are questions that I think any GM should have to answer.
The Tigers are looking for a lead off man or 2 hole hitter in the batting order, a 2B, 3B and left or right out fielder to fill holes this year in the field. Which does Santiago fill and further more does he fill any? Santiago has never been a starter for us and has normally hit in the bottom of the order, with occasional appearances in the 2 hole. He is a career utility player with a .249 avg. and has a combined 7 stolen bases in the last 5 years (0 last year). He doesn't provide speed, a good average or even a proven track record as a starter..at any level.




The Tigers now have to look for a lead off hitter from a 3rd baseman or an OF, and that's assuming Dave Dummy will even fill those holes! Last year he didn't address the same exact issue and it looks like he will not be addressing it this year either. It makes me question his plan for the Tigers and wonder why he will not address serious issues of need? If I had just one opportunity to interview him I would ask the questions no one else has yet. The free agent market is slimming down and we are running out of time to fill holes. It isn't very likely we are going to get a 3B to lead off for us and it isn't likely to get an OF with almost no money left to fill the hole either. If we go into the season with Brandon freaking Inge playing 3B for us.. I will absolutely loss my mind!
Remember last year when Dummy gave Inge 2 years $11.5M? A 34 year old .231 career avg.  and this year everyone says Santiago got too much as a 31 year old with a .249 avg. at 2 years $4M! hmmmm… Starting to look like I know what I am talking about it isn't it. The question is…. Why doesn't Dave Dombrowski!?
 More Free Agent Tigers Links
Tigers Contracts and Salary
 More Tigers NEWS
DS360 Tags: Free Agents, Detroit Tigers, Ramon Santiago, Contracts, Kelly Johnson, Ryan Raburn, Dave Dombrowski
Original Story:
http://feedproxy.google.com/~r/Detroi...
MORE FROM YARDBARKER
MLB News

Delivered to your inbox

You'll also receive Yardbarker's daily Top 10, featuring the best sports stories from around the web. Customize your newsletter to get articles on your favorite sports and teams. And the best part? It's free!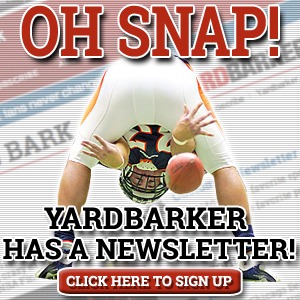 Latest Rumors
Best of Yardbarker

Today's Best Stuff

For Bloggers

Join the Yardbarker Network for more promotion, traffic, and money.

Company Info

Help

What is Yardbarker?

Yardbarker is the largest network of sports blogs and pro athlete blogs on the web. This site is the hub of the Yardbarker Network, where our editors and algorithms curate the best sports content from our network and beyond.