You need pitching depth to get through a 162-game schedule. I recently spoke to a big league pitching coach who told me it was important to leave camp with about 18 pitchers  that could realistically contribute at the big league level. Of those 18, you probably need 10 that could start a ballgame. Knowing how important depth is to making the playoffs, I wonder if the rumored deal of A.J. Burnett to Pittsburgh for salary relief is a situation where the Yankees have tired of his act and want him out of the clubhouse. Burnett is easy to dislike. He makes a lot of money, has been a lightning rod for off-the-field controversy, and does all this while clowning around with pies. Isn't there the old saying that those who contribute the least spray the most champagne during championship celebrations? Burnett would fit into that category if you could say he didn't contribute; sometimes I think pundits overstate the awfulness of his performance. Earlier this offseason, there were rumors the Yankees were considering signing Edwin Jackson on a short-term deal. There were some rumblings they were willing to give Jackson a two-year, $26 million dollar contract. Reports state the Pirates offered Jackson a 3-year deal in the vicinity of $10 million average annual value. Jackson is a career below league average pitcher; Burnett is slightly above. You have to figure a move to the National League will help Burnett's ERA by a half a run. Would it surprise you if he won 15 games and posted a 4.25 to 4.50 ERA with Pirates or another NL club? The point is that Burnett is basically Edwin Jackson; a pitcher they were willing to give nearly the same amount of money to pitch for the next two years. The Yankees currently have 7 starters: CC Sabathia, Michael Pineda, Hiroki Kuroda, Ivan Nova, Freddy Garcia, Phil Hughes and Burnett. Their immediate minor league depth includes Adam Warren, D.J. Mitchell, and David Phelps. Dig deeper and you have top prospects Manny Banuelos and Dellin Betances. Perhaps you could add Graham Stoneburner to the mix, if he develops. By my count, that is 13, but how many past Nova can you count on for double-digit wins along with 200 innings? The answer is none. Burnett has a more durable track record than even Phil Hughes. He also has a longer track record than Nova. Do you believe the Yankees are looking to move Burnett's $16 million dollar yearly salary to save money? Do you really believe they won't be able to sign Raul Ibanez to a $2 million dollar deal without salary relief? If you do, you probably also think the YES Network is ignoring the Brian Cashman and Bob Lorenz off-the-field issues because its "non-baseball" news. I believe that Burnett has become too distracting for an organization that wants to keep a clean a clubhouse as possible. Jorge Posada and Burnett were the two p0larizing news stories in a relatively controversy-free season. Without them, the writers will have to just focus on baseball. Is that worth throwing away much-needed pitching depth? I don't think so. You could celebrate the end of the A.J. Burnett era, but dumping him doesn't come without risk. An injury or two, coupled with some minor league pitcher growing pains can very quickly turn a flush rotation, thin. That's why I find this deal extremely puzzling. *** There are rumors that as many as four teams are in on Burnett. We know about the Pirates. Some other rumors around Twitter include the San Diego Padres, and Joel Sherman speculates that both Kansas City and Cleveland are involved, as well. Sherman speculates that Travis Hafner, a player that we discussed about a month ago, could go back to the Yankees. Hafner is owed about $15 million between his 2012 salary and 2013 buyout. In this scenario the Yanks would be saving about $17 million dollars. Hafner is no longer an everyday player; he's averaged 91 games a season since 2008. He also struggled against LHP (.680 OPS), but that could mean you keep someone like Jorge Vazquez on the roster to split time at the DH. His left-handed power bat would do well at Yankee Stadium. Despite the flaws, he is better than most of the DH candidates we have discussed; this includes Garrett Jones of the Pirates and free agent Raul Ibanez. Again, I still think keeping Burnett around is important because of how precarious starting pitching depth can be. Remember, you have a Hafner-clone in Russell Branyan. Burnett and Branyan or Hafner and no Burnett?
Original Story:
http://nybaseballdigest.com/2012/02/1...
PLAYERS:
AJ Burnett
,
CC Sabathia
,
Michael Pineda
,
Hiroki Kuroda
,
Ivan Nova
,
Freddy Garcia
,
Phil Hughes
,
Adam Warren
,
D.J. Mitchell
,
David Phelps
,
Manny Banuelos
,
Dellin Betances
,
Graham Stoneburner
,
Raul Ibanez
,
Brian Cashman
,
Jorge Posada
,
Travis Hafner
,
Jorge Vazquez
,
Garrett Jones
,
Russell Branyan
TEAMS:
New York Yankees
,
Philadelphia Phillies
,
Cleveland Indians
,
Pittsburgh Pirates
,
San Diego Padres
MORE FROM YARDBARKER
MLB News

Delivered to your inbox

You'll also receive Yardbarker's daily Top 10, featuring the best sports stories from around the web. Customize your newsletter to get articles on your favorite sports and teams. And the best part? It's free!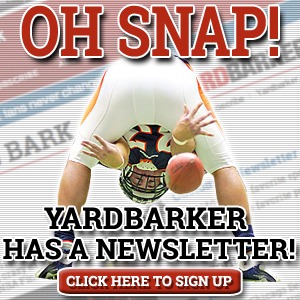 Latest Rumors
Best of Yardbarker

Today's Best Stuff

For Bloggers

Join the Yardbarker Network for more promotion, traffic, and money.

Company Info

Help

What is Yardbarker?

Yardbarker is the largest network of sports blogs and pro athlete blogs on the web. This site is the hub of the Yardbarker Network, where our editors and algorithms curate the best sports content from our network and beyond.