Found August 30, 2012 on Philly Sports World:
Photo Courtesy of Renne Cendrowski
I understand everyone's desire to try their best to extend the career of Chase Utley. I've heard the suggestions, like everyone else has, for the past couple of years. "Put him in the outfield." "Try him at first." Aside from the obvious 250 pound issue at first in Ryan Howard, some of the suggestions made some sense.
Yesterday, Utley was spotted by WIP's Rob Ellis and Glen Macnow fielding grounders at third base. The story quickly caught fire and Utley was confronted prior to last night's game. To his credit, the usually tight lipped Utley confessed. It was his idea and he approached Ruben Amaro Jr. wondering if it would be an option for the team. Since then it has been reported that Utley and Amaro also discussed the outfield as an option.
The pros of Utley being able to field 3B are pretty plain. Utley wouldn't need quite the range as he would need at 2nd which means his knees would take less of a pounding. He also wouldn't be in the line of opposing players sliding hard into second trying to take him out. Utley could also give you more of a prototypical power third baseman. I'm not saying Utley is a power hitter, but he'll certainly give you more pop than you've gotten there from Placido Polanco. It would give the Phillies greater flexibility and it would also open up a spot for Freddy Galvis, who maby fans and the organization seem to be high on. But this move would not necessarily be all good, either.
For instance, Utley played some third base in minor leagues. In 80 games at the hot corner, Utley made a staggering 28 errors. Now I'll grant you that Utley is an experienced major leaguer now and probably a much more capable fielder, but that's a lot of errors. The bottom line is that we've seen Chase Utley struggle at times with his throws from second base, how do you expect him to be able to deliver the ball all the way across the diamond with zip and precision?
Chase Utley is a true professional. I have little doubt that if Utley applied himself and worked hard over the long offseason ahead that he'd be able to field third base well. I'm just not sure that he has the arm strength to make the throws. If he can put it together, it could be a great step toward stabilizing the middle of the infield and prolonging the beloved infielder's career. If he can't, he could be a defensive liability on a team that has taken huge steps backward defensively this year.
Similar Posts:
Original Story:
http://phillysportsworld.com/utley-to...
THE BACKYARD
BEST OF MAXIM
RELATED ARTICLES
A very excited and nervous Tyler Cloyd took the mound for the Phillies last night. His major league debut would eventually end in a 3-2 loss to the Mets, but the rookie was still happy just to be there. With Vance Worley finally put on the DL and expected to have elbow surgery, Cloyd will get a few more shots at a win. He told reporters, "It's an awesome feeling that they're...
Earlier tonight, Reading Phillies OF Darin Ruf hit his 37th home run of the season. The home run tied him with Ryan Howard for the single-season record at Reading. The Reading Phils ended up winning the game against the Binghamton Mets, 12-5.  After the game, Ruf was given the old shaving cream treatment by his teammates.  Because the video would not show up in this post,...
Jimmy Rollins' latest jog toward first earned him a spot where he won't have to hustle. On the bench. Rollins was benched after a pair of baserunning blunders Thursday in Philadelphia's 3-2 win over the New York Mets. It was the second time in two weeks the 2007 NL MVP was scolded for not hustling on the basepaths. Rollins was pulled for the start of the seventh inning...
New England Revolution – Philadelphia Union  7:30 PM EST  (Comcast Sportsnet) The Philadelphia Union playoff run is unofficially over according the Manager John Hackwork, but the newly names permanent Union manager has his eyes set on 3 points in New England. After the game team has a two week a break. The last time Philadelphia picked up 3 points was on July 29 when they hosted...
New York Mets (60-69) at Philadelphia Phillies (61-68) Matt Harvey (2-3, 2.75) vs. Tyler Cloyd (MLB debut) Time: 7:05, Citizens Bank Park TV: CSN Weather: Mostly Sunny, 82 Media: Twitter and Facebook Exactly this time five years ago, the Phillies completed an amazing four-game sweep against the New York Mets, which turned out to be the beginning of a miraculous comeback in the...
Final: Mets 3, Phillies 2. WP: Matt Harvey (3-3, 2.76 ERA) LP: Tyler Cloyd (0-1, 4.50 ERA) SV: Frank Francisco (22 SV, 5.94 ERA) Earlier today, the Phillies scratched Cole Hamels from his start due to an illness. In order to fill that spot, they soon called up Tyler Cloyd, a AAA pitcher who had been cruising through the minor leagues this season. Many young players have come...
The Phillies dropped their second straight to the New York Mets, losing 3-2.  Tyler Cloyd pitched well, but was out-dueled by fellow rookie Matt Harvey. CLOYD IMPRESSIVE DURING DEBUT -Tyler Cloyd made the "emergency start" due to Cole Hamels' illness.  Cloyd was called up, and pitched fairly well in his debut.  He went six innings, allowing three runs on seven hits.  He...
PHILADELPHIA -- Kelly Shoppach hit a two-run homer during a four-run outburst in the 10th inning to lead the New York Mets to a 9-5 win over the Philadelphia Phillies on Tuesday night. Shoppach had hit an RBI double with two outs in the eighth inning off Antonio Bastardo to tie it at 5-5. He homered off B.J. Rosenberg (0-2) in the 10th after Ike Davis hit a tiebreaking RBI double...
PHILADELPHIA -- Lucas Duda hit a go-ahead two-run homer and then preserved the lead with an excellent defensive play to back Matt Harvey and lift the New York Mets to a 3-2 win over the Philadelphia Phillies on Wednesday night. Harvey (3-3) allowed two runs and six hits in 6 1-3 innings to help the Mets to their fourth straight victory and fifth consecutive win at Citizens Bank...
Phillies News

Delivered to your inbox

You'll also receive Yardbarker's daily Top 10, featuring the best sports stories from around the web. Customize your newsletter to get articles on your favorite sports and teams. And the best part? It's free!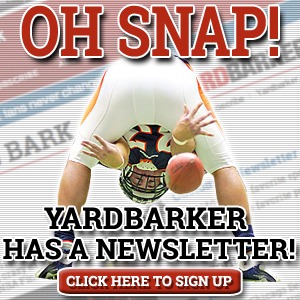 Latest Rumors
Best of Yardbarker

Today's Best Stuff

For Bloggers

Join the Yardbarker Network for more promotion, traffic, and money.

Company Info

Help

What is Yardbarker?

Yardbarker is the largest network of sports blogs and pro athlete blogs on the web. This site is the hub of the Yardbarker Network, where our editors and algorithms curate the best sports content from our network and beyond.