David Ortiz's latest media rant was about his contract situation It almost seems like a weekly occurrence at this rate, but it is time once again for David Ortiz to complain about something. This time he is angry about having to play on one year contracts year in and year out.
"It was humiliating. There's no reason a guy like me should go through that," Ortiz told USA Today on Wednesday afternoon in a Spanish-language interview. "All I was looking for was two years, at the same salary ($12.5 million). "They ended up giving me $3 million more than that (it was actually $2.025 million), and look at my numbers this year. Tell me if they wouldn't have been better off. "And yet they don't hesitate to sign other guys. It was embarrassing."
First of all, I will agree from David Ortiz's point of view that it looks like the Boston Red Sox don't care about him and worry more about signing other players to contracts who have yet to live up to their lofty contracts. Guys like Carl Crawford and John Lackey have come into Boston with lofty expectations and large pay-checks and haven't come close to making their money. Find, David Ortiz you have a point there. Just remember that if the Red Sox didn't sign those guys to that kind of money, they would have likely made similar – give or take a few million – contracts with other ball-clubs. Agree or disagree with who the Boston Red Sox front-office targeted but they wanted those guys and those were the costs to play the game of contracts. What is most concerning with David Ortiz's rant, and where it went horribly wrong is on David Ortiz's end of things. It's very, very simple David Ortiz. If you didn't like the terms of the contract don't sign on the dotted line.If you feel disrespected with how the Boston Red Sox have been treating you and your contract over the past few seasons don't accept their offer for arbitration. It's that simple. Ortiz makes it sound like he is bound for life to the Boston Red Sox which is so ludicrous that  because it sounds like something out of the reserve clause era of baseball. Yet, David Ortiz signs on the dotted line each and every year. Now, I know the Boston Red Sox have money to spend and they could easily meet David Ortiz's demands, but maybe they don't simply want to. Forget about his statistics this season for a second and just remember that sometimes teams don't want to bring certain players back into the fold or have a certain dollar amount they have associated with a player and that's what they want to spend. Clearly through Ortiz's repeated ***** sessions in the media, there has been a disconnect between Ortiz's camp and the Boston Red Sox front-office in terms of what each side thinks Ortiz is worth. It's just that Ortiz loses his right to openly complain when each season he signs the same friggen contract like it's no big deal. If you're David Ortiz, here is some free advice for the future. Don't sign the contract if you don't like it.
Original Story:
http://www.bostonsbettah.com/?p=4623
MORE FROM YARDBARKER
Red Sox News

Delivered to your inbox

You'll also receive Yardbarker's daily Top 10, featuring the best sports stories from around the web. Customize your newsletter to get articles on your favorite sports and teams. And the best part? It's free!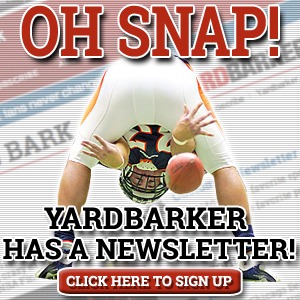 Latest Rumors
Best of Yardbarker

Today's Best Stuff

For Bloggers

Join the Yardbarker Network for more promotion, traffic, and money.

Company Info

Help

What is Yardbarker?

Yardbarker is the largest network of sports blogs and pro athlete blogs on the web. This site is the hub of the Yardbarker Network, where our editors and algorithms curate the best sports content from our network and beyond.