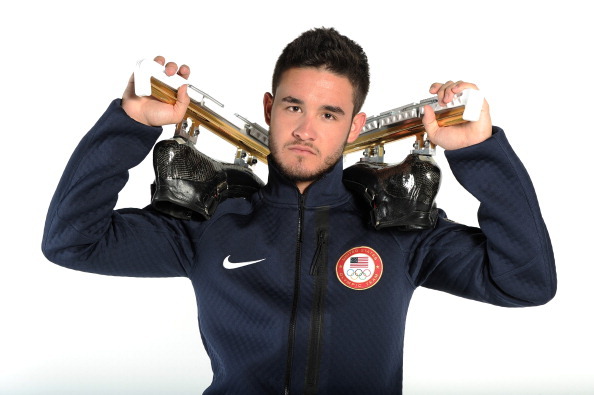 Two-sport athletes in baseball aren't that uncommon.  But a speed skating baseball player? Say what?!? Wednesday, the Chicago White Sox announced that they had signed Olympic silver medalist Eddy Alvarez to a minor league deal. Turns out, the 24-year-old was the quite the shortstop in high school.  And after missing the Olympics in 2010, he made a beeline to Salt Lake Community College where he became the team's starting shortstop.  In 63 games, the 5-foot-9 shortstop hit .311 and helped lead the conference with 16 doubles and 46 RBI. "I've never, ever been able to choose between baseball and skating, which is why I still juggle the two sports in my life," Alvarez said prior to the Sochi Olympics.  "I plan to go back to baseball after this.  [Being an Olympic skater] was one of my goals…and the other one is to be a professional baseball player." Mission accomplished.
MORE FROM YARDBARKER
White Sox News

Delivered to your inbox

You'll also receive Yardbarker's daily Top 10, featuring the best sports stories from around the web. Customize your newsletter to get articles on your favorite sports and teams. And the best part? It's free!