St. Louis Cardinals' fans have long considered themselves "the best fans in baseball" for some odd reason. It is a stupid statement, something that reeks of entitlement and arrogance. They believe that some kind of greater power blesses the great city of St. Louis and their baseball team because of their amazing fans. In order to "expose" the great Cardinals fans as "terrible fans" one twitter account simply titled "Baseball's Best Fans" has tried to expose the Cardinals fans for the "frauds" they are. How do they believe that they are going to do it? Of course by retweeting all the bigoted, racist and ultimately terrible things that people tweet on the popular social media platform that allows people to make messages of 140 characters or less and send them out for the world to see. Now, I won't post some of the tweets because this is as family friendly and wholesome as a Boston sports blog could possibly be – reminder: it isn't – but let's just say that there were plenty of references to Kolten Wong's ethnicity and what kind of relationships that the Boston Red Sox players enjoy with each other. Obviously, this must meant that the Cardinals fans are not actually the best fans in baseball. In fact they are just bigoted, racist, homophobic baseball fans that do not deserve the title of baseballs best fans! Whatever Twitter says must be true. The Boston fans would never, ever, ever, do anything that terrible on twitter ever… oh wait. When everyone started retweeting that account, I was reminded of the social media explosion after game seven of the 2012 Eastern Conference Quarterfinal match-up between Boston's Bruins and the Washington Capitals. Joel Ward, a black hockey player, scored the game winning goal to beat the Bruins and the tweets that streamed in from "Bruins fans" made sure that Twitter knew that "Bruins fans" were bigoted, racist assholes who could never imagine Joel Ward scoring the game-winning goal in that series. Of course, it did not mean that at all. As I wrote back then: Over the internet, I've been told to go die, for my family to get sick and everything in between and it never bothered me. Maybe because I understand that the internet is filled with these idiots who represent everything that is wrong with society and the internet in general. That still holds true. Twitter and its applications like Tweetdeck make it extremely easy to search through the seedy underbelly of the internet and find whatever despicable thoughts we as users want to find. As a blogger and a sports fan, I feel these kind of things exist to make me feel better. I know that I am not like that, that the good fans I know and follow are not like that and that most Cardinals fans are not really like that. It is just that the internet publicizes the worst people and make their thoughts public. Are St. Louis Cardinals' the best fans in baseball? Maybe, but I doubt it. They aren't the super bigoted people that the account portrays them to be, that he is some kind of baseball truther meant to tell it how it really is. He or she is not, and people believing that they are – and I have seen those people today – simply are not seeing past the Twitter facade. The internet is a dark place sometimes. The key is to wade through the ********.
Original Story:
http://www.bostonsbettah.com/?p=6432
MORE FROM YARDBARKER
MLB News

Delivered to your inbox

You'll also receive Yardbarker's daily Top 10, featuring the best sports stories from around the web. Customize your newsletter to get articles on your favorite sports and teams. And the best part? It's free!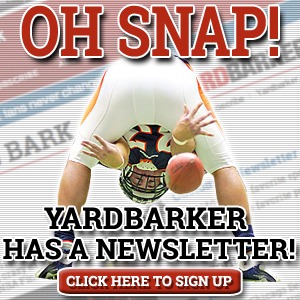 Latest Rumors
Best of Yardbarker

Today's Best Stuff

For Bloggers

Join the Yardbarker Network for more promotion, traffic, and money.

Company Info

Help

What is Yardbarker?

Yardbarker is the largest network of sports blogs and pro athlete blogs on the web. This site is the hub of the Yardbarker Network, where our editors and algorithms curate the best sports content from our network and beyond.