Happy days are here again for Dodgers outfielder Andre Ethier. Since June 6th, Ethier has raised his batting average from .232 to .268, played every outfield position, and summoned the spirit of "Captain Clutch" with his 9th inning lead-taking home run in Washington D.C. last night. (Image source: True Blue L.A. at http://thesuicidesqueeze.com/wp-content/uploads/2013/07/20130719_sal_au3_074.0_standard_352.0.jpg) There is an inconvenient truth in the Dodger outfield.  When Carl Crawford, Matt Kemp and Yasiel Puig are all healthy and performing, Andre Ethier would appear to be the fourth outfielder.  The odd man out.  A guy making over $10 million a year to effectively be a platoon player. Ever since the beginning of the season, the speculation has been that Andre Ethier would be the person traded when a Dodger outfield logjam became apparent.  Ethier, who has been with the team since 2006, seemed to sulk in this role.  As of the 6th of June, the standard bearer in right field the past seven and a half seasons was hitting .232 and at times looked like he might not even want to be here anymore. Times have changed and so has Andre Ethier.  Since the 6th of June, Ethier is hitting at about a .330 clip, raising his season average from .232 to .268.  He's been a silent assassin in the order behind Puig and shortstop Hanley Ramirez.  He has played all three outfield positions to accommodate the strength of Puig's arm in right.  And for a ballplayer who has seemingly gained the "malcontent" label since the 2011 season, he has been a solid citizen. Oh, and we might add he still has the ability to be clutch.  His last two home runs were a two run blast immediately after an Ian Kennedy pitch that hit Yasiel Puig in the head to tie a hotly contested game between the Diamondbacks and the Dodgers that resulted in two benches-clearing incidents, and last night's solo shot in the ninth that gave the Dodgers a 3-2 lead and resulted in a Dodger victory. Back in the Swing of Things: Ethier gets all of this sinker from Rafael Soriano to put the Dodgers ahead 3-2 in the ninth inning against the Washington Nationals. (Image source: USA Today at http://www.gannett-cdn.com/-mm-/ac1394dbdcca6a36cbf486633b129cd813095ac3/r=x404&c=534×401/local/-/media/USATODAY/USATODAY/2013/07/19/1374292295000-USP-MLB-Los-Angeles-Dodgers-at-Washington-Nationa-001-1307192353_4_3.jpg) In fact, not only has Ethier quietly been the Dodgers' third-best offensive weapon the past month and a half, but he's loudly shown his change in attitude. The smiles and laughs are suddenly coming easier for the thirty-one year old with the suddenly-rejuvinated bat swing.  His throws from the outfield have a little something extra on them.    Yasiel Puig has both energized Ethier and put him in a role of mentor and leader Andre Ethier in 2013 is becoming everything that we knew he could be.  He is not blasting the ball at a Triple Crown-type pace like he did at times from 2008-2011, nor is he truly the superstar of the team, that established role really belongs to Matt Kemp and Clayton Kershaw historically have been and that Yasiel Puig has been rising to become.  What Ethier has done is become the sort of veteran leader and mentor that the Dodgers have needed him to be, the sort of clubhouse presence that established veterans tend to become, the Todd Heltons and the Jeff Bagwells of the world who help to set the franchise tone while acting as solid lineup contributors as they reach the later parts of their careers. Ethier has been and remains a fan favorite in Los Angeles, and while the time may come that the Dodgers seek to move him, the time cannot be now.  Ethier has been the team's lone healthy outfielder all year long.  He has played many important games in his career.  And most importantly, it is clear that the longest-tenured Dodger on the team still wants to be here. Ethier and teammate Matt Kemp have unfinished business to take care of.  Two NLCS trips found them come up short of the World Series.  This might be the two mens' best chance of their careers to win a title together, and it's clear that Andre Ethier is on board. The team's best course of action is to keep him.  It's clear that he's become an integral part of the lineup and of the clubhouse and is coming into his own in many ways as a player.  Doing otherwise might prove more costly than anyone might think. Matt Kemp and Andre Ethier have unfinished business to tend to in October. (Image source: True Blue L.A. at http://thesuicidesqueeze.com/wp-content/uploads/2013/07/20130108_mjr_su5_282.0_standard_352.0.jpg) Related articles Redemption Begins With Donnie and Andre: How The Dodgers Turned the 2013 Season Around (ericsdodgersblog.wordpress.com) Andre Ethier Channels Captain Clutch. Dodgers 3, Nationals 2 (ericsdodgersblog.wordpress.com) Ethier strikes again in familiar scenario (espn.go.com) Carl Crawford's Hamstring Injury Called "Significant"; Andre Ethier Earns Reprieve (ericsdodgersblog.wordpress.com) The Rise of Puig (Is It Mess With Dre Day?) (ericsdodgersblog.wordpress.com) Surging Dodgers beat Nationals, now over .500 (sportsillustrated.cnn.com) This article has been read (0) times
Original Story:
http://thesuicidesqueeze.com/?p=4334
MORE FROM YARDBARKER
MLB News

Delivered to your inbox

You'll also receive Yardbarker's daily Top 10, featuring the best sports stories from around the web. Customize your newsletter to get articles on your favorite sports and teams. And the best part? It's free!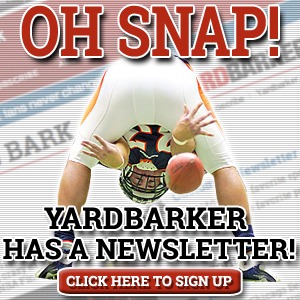 Latest Rumors
Best of Yardbarker

Today's Best Stuff

For Bloggers

Join the Yardbarker Network for more promotion, traffic, and money.

Company Info

Help

What is Yardbarker?

Yardbarker is the largest network of sports blogs and pro athlete blogs on the web. This site is the hub of the Yardbarker Network, where our editors and algorithms curate the best sports content from our network and beyond.